New York — Dr. Robert Hadden, a former OB-GYN associated with Columbia University, has been found guilty of sexually abusing women during a Manhattan federal court trial. The 64-year-old, residing in Tenafly, New Jersey, faced accusations of sexually abusing four patients, including a minor and two pregnant women. Hadden had entered a not-guilty plea to six counts, which included enticing victims to his medical offices and subjecting them to unlawful sexual abuse.
In a significant verdict, Hadden was convicted on four counts of enticing and inducing victims to travel interstate for engaging in illegal sexual activity. Each count carries a maximum prison sentence of 20 years. The sentencing is scheduled for April 25. Federal prosecutors revealed that Hadden's pattern of assault spanned from 1993 to 2012, involving numerous female patients, including minors. The prosecutors asserted that Hadden's abuse occurred under the guise of medical examinations, targeting the patients' most private areas.
The conviction of Robert Hadden marks a significant step in delivering justice to the survivors of his abusive actions. The trial underscores the importance of holding individuals accountable for their heinous deeds, particularly those who exploit positions of trust for their own gains.
Dr. Hadden's Long History of Sexual Abuse
U.S. Attorney Damian Williams issued a strong statement following Hadden's conviction, describing him as a "predator in a white coat." Williams expressed appreciation for the courage of the women who stepped forward to share their stories, many of whom testified during the trial, ultimately putting an end to Hadden's years-long cycle of abuse. Hadden had previously pleaded guilty in state court seven years ago to abusing two women as part of a plea agreement with the Manhattan District Attorney's Office.
While not directly linked to the ongoing federal trial, Hadden was previously accused of sexual abuse by Evelyn Yang, the wife of former presidential candidate Andrew Yang. Evelyn Yang came forward with the allegations in January 2020, shedding light on the alleged instances of abuse during her husband's presidential campaign. In an interview with CNN, she detailed how the abuse began with inappropriate questions and escalated into unnecessary and invasive examinations.  She claimed that many of the exams were determined to not even be necessary. "I was in the exam room, and I was dressed and ready to go," she said. "And then at the last minute, he kind of made up an excuse. He said something about I think you might need a C-section. And he proceeded to grab me over to him and undress me and examine me internally, ungloved. And at first, I was a little bit like, 'What's going on here?'" detailed Yang during the interview.
NewYork-Presbyterian and Columbia University Irving Medical Center Settlement
Columbia University Irving Medical Center and NewYork-Presbyterian had previously settled with almost 230 of Hadden's former patients, agreeing to pay a total of over $236 million. These settlements aimed to address the distress and harm caused by Hadden's actions to his victims.
CUIMC responded: "We deeply regret the pain that Robert Hadden's patients suffered and hope that these resolutions will provide some measure of support for the women he hurt. All those who came forward should be commended. We are committed to the safety and dignity of every one of our patients and have adopted policies to ensure they are protected and empowered while in our care."
What Options Do Dr. Hadden's Sexual Abuse and Assault Survivors Have?
In the wake of allegations against Dr. Robert Hadden, the discussion surrounding justice for survivors of doctor-patient sexual abuse has gained prominence. To provide clarity on the potential avenues for survivors seeking recourse, Attorney Laurence Banville sat down for a conversation with seasoned sexual assault lawyer Tom Cell. Delving into the intricacies of civil cases against liable parties, this interview sheds light on the legal complexities, steps survivors can take, and the broader impact of seeking justice.
Laurence Banville (LB): Thank you for joining us, Tom. The cases involving Dr. Hadden have ignited discussions about civil avenues for survivors of doctor-patient abuse. Could you explain what civil cases entail in these situations?
Tom Cell (TC): Of course, Laurence. Civil cases offer survivors an opportunity to seek compensation and hold responsible parties accountable for the harm they've endured. These cases typically involve claims of negligence, medical malpractice, and sometimes institutional liability. The focus is on the damages suffered by the survivor due to the abuse, whether physical, emotional, or financial.
LB: In the context of the Hadden cases, who might be held liable in these civil cases?
TC: In cases like these, potential liable parties can include not only the accused doctor but also the medical institution or hospital where the abuse occurred. If it can be shown that the institution failed to adequately screen, supervise, or address the doctor's actions, they might share liability. It's important to thoroughly investigate all aspects of the abuse and determine who failed in their duty to protect the patient.
LB: What steps should survivors consider if they're contemplating a civil case?
TC: Firstly, I'd advise seeking legal counsel experienced in sexual abuse cases. Survivors need a supportive attorney who understands the complexities of such cases and can provide guidance on the legal options available. Secondly, preserving evidence is crucial. This includes medical records, any correspondence with the doctor, and any records of reporting the abuse to authorities or the institution.
LB: Can you briefly explain the statute of limitations in these cases?
TC: The statute of limitations varies depending on the jurisdiction and the nature of the claim. Some states have extended or eliminated the statute of limitations for sexual abuse cases, recognizing the delayed reporting often seen in these situations. Survivors should consult an attorney to understand the specific statute of limitations applicable to their case.
LB: What impact can civil cases have beyond financial compensation?
TC: Civil cases can provide survivors with a sense of closure, validation, and empowerment. They send a message that abusive behavior won't be tolerated, potentially prompting institutions to review and improve their safeguards. Moreover, the legal process itself can contribute to the healing process, allowing survivors to regain a sense of control over their lives.
LB: Thank you, Tom, for your invaluable insights into this sensitive and critical topic. To survivors considering civil action, seeking legal advice from experienced professionals is undoubtedly a vital step in their journey toward justice and healing.
Learn More About Your Options With a Free Case Consultation
If you or someone you care about has been affected by the actions of Dr. Robert Hadden, we encourage you to reach out to Laurence Banville or Tom Cell using the chat or form available on this page. They are committed to offering guidance on your potential legal avenues and will contact you promptly to discuss your options. Rest assured, the consultation is offered at no cost, and there is absolutely no obligation involved.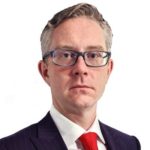 Mr. Banville is a personal injury attorney who has experience in handling auto accidents, work injuries, medical malpractice, dog bites, slip and falls, and representing survivors and victims of sexual abuse. Mr. Banville is affiliated with law firms in Pennsylvania, New York, New Jersey, Delaware, D.C., and Maryland. Abuse Guardian