Fort Wayne, IN – Startling revelations have emerged as Dustan Mohr, a former MLB outfielder for the Minnesota Twins and a former assistant baseball coach at Northrop High School, has been apprehended and charged with a series of grave offenses involving minors. The Allen County Sheriff's Department reports that Dustan Mohr was taken into custody on Wednesday and has been charged with Dissemination of matter or conducting performance harmful to minors (Level 6), Child Seduction (Level 5), Sexual Misconduct with a Minor (Level 5), as well as multiple counts of Child Solicitation (Level 5 and Level 4).
A History of Sports
Dustan Mohr's history as a Major League Baseball outfielder with the Minnesota Twins from 2001 to 2007 and his subsequent role as an assistant baseball coach at Northrop High School until around 2021 have lent an unexpected twist to these deeply unsettling events while working as a softball coach at the Strike Zone Training Center on North Clinton Street. Allegations against Mohr are rooted in his tenure as a coach, shedding light on the disturbing instances that have rocked the community.
The Disturbing Sex Crime Details Unveiled
According to court documents, Dustan Mohr is alleged to have interacted with the victim during training sessions at the Strike Zone Training Center. The victim informed investigators that she was just thirteen years old when she began training under Mohr's supervision. Shockingly, the affidavit reveals that Mohr, aged 47 at the time, was aware of the victim's age, raising concerns about his alleged intentions.
Investigators assert that the alleged incidents took place when the victim was just fourteen years old, escalating the gravity of the charges. A chilling sequence of events came to light during an interview with the victim, conducted at the Bill Lewis Center for Children on June 29. The victim initially recounted that their conversations revolved around softball in the beginning. However, matters took an alarming turn as Mohr allegedly initiated explicit communication, sending sexually charged messages.
Allegations of Disturbing Sexual Misconduct With Minors
The court documents provide disturbing insights into the allegations against Mohr. The victim stated that she received a series of messages from Mohr that escalated in their explicit nature. The documents claim that Mohr's messages included explicit language, with him expressing a desire to engage in sexual activities. Shockingly, the victim also reported that Mohr touched her inappropriately during a car ride, further deepening the seriousness of the charges.
According to the court documents, the victim also detailed instances where Mohr made sexually suggestive comments during their training sessions. In a shocking twist, the victim claimed that Mohr provided her with a phone containing sexually explicit images of himself.
What Legal Options Are Available for Coach-Related Sexual Assault Survivors?
In the realm of coach-related sexual assault, understanding the legal avenues available to victims takes center stage. Join us in this insightful interview as Attorney Laurence Banville engages in a dialogue with Jeff Gibson, Esq., a distinguished sexual assault attorney based in Indiana. Amid recent alarming incidents, this conversation delves into the critical topic of coach-related sexual assault and the legal steps victims can take. With a focus on civil cases, compensation, and navigating the intricate intersection of legal processes, this interview provides essential guidance for victims seeking justice and recovery.
Laurence Banville (LB): Good day, I am joined by Jeff Gibson, Esq., an experienced sexual assault attorney hailing from Indiana. Our focus today is shedding light on the legal pathways available to victims of coach-related sexual assault. Welcome, Jeff.
Jeff Gibson, Esq. (JG): Thank you, Laurence. I appreciate the opportunity to discuss such a crucial topic that affects so many lives.
LB: Indeed, Jeff. In the wake of the shocking arrest of Dustan Mohr and his alleged offenses, the need to empower victims through legal channels becomes evident. Could you outline what victims sexually assaulted by coaches can typically do in terms of pursuing a civil case?
JG: Certainly, Laurence. Victims of coach-related sexual assault often find solace in pursuing civil litigation. This avenue allows them to seek justice and compensation for the physical, emotional, and psychological trauma they've endured due to the actions of their coaches and any other parties responsible.
LB: That's a significant step towards healing and holding those responsible accountable. Could you guide us through the process of filing a civil case as a victim of coach-related sexual assault?
JG: Victims would first need to consult with a skilled attorney who specializes in sexual assault cases. The attorney would initiate a comprehensive investigation, gathering evidence, witness testimonies, and any other pertinent information. This groundwork would lay the foundation for a lawsuit filed against the coach, the institution, and others who could be implicated in enabling or covering up the abuse.
LB: It sounds like a rigorous process, but one that can bring about essential change. In terms of compensation, what kinds of damages can victims potentially receive through a successful civil case?
JG: Compensation in civil cases can encompass various types of damages. This includes medical expenses, therapy costs, emotional distress, loss of income, and the pain and suffering endured by the victim. The ultimate aim is to provide survivors with the necessary resources to rebuild their lives and to ensure those responsible face the consequences of their actions.
LB: A comprehensive approach, indeed. How does the civil process intertwine with ongoing criminal proceedings in cases like these?
JG: The criminal and civil processes are distinct but often intersect. Criminal cases aim to prosecute and punish perpetrators for their actions. A successful criminal case can potentially strengthen a victim's civil case by establishing the wrongdoings. However, even if a criminal case doesn't result in a conviction, victims still have the option to pursue a civil case to seek justice and compensation.
LB: That's a crucial distinction for victims to understand. In closing, Jeff, what advice do you have for victims contemplating a civil case?
JG: I'd emphasize the importance of seeking support from loved ones and professionals who specialize in trauma and recovery. Consulting with an experienced attorney is paramount to navigating the legal intricacies. Most importantly, victims should recognize that they're not alone in this journey. Legal avenues exist to help them reclaim their lives, foster healing, and hold those responsible accountable.
Survivors Can Call For a Free Confidential Consultation Today
In these distressing times, survivors should remember that they don't have to navigate the complexities alone. An experienced attorney like Jeff Gibson can provide invaluable guidance, empowering survivors to assert their rights, pursue justice, and work toward healing. If you or someone you know has been impacted, don't hesitate to reach out for a free consultation with a legal expert who understands the intricate nuances of these cases. Your journey to reclaiming agency begins with that essential step.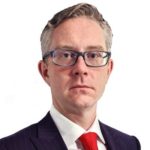 Mr. Banville is a personal injury attorney who has experience in handling auto accidents, work injuries, medical malpractice, dog bites, slip and falls, and representing survivors and victims of sexual abuse. Mr. Banville is affiliated with law firms in Pennsylvania, New York, New Jersey, Delaware, D.C., and Maryland. Abuse Guardian