A British woman who suffered horrific injuries when her pressure cooker suddenly exploded last Christmas is finally sharing her story, telling reporters at The Sun that an apparent malfunction in her Russell Hobbs pressure cooker led to "absolutely excruciating" burns, weekly visits to a burn treatment specialist and lost time at work.
UK Grandmother Burned In Pressure Cooker Explosion
Sheila Kitchener, a 65-year-old grandmother to three, had been using her Russell Hobbs-branded pressure cooker for over a year without incident, until Christmas Day of 2016, when she was prepping dinner for her husband, daughter and grandchildren. Everything was going fine and, when Kitchener's grandkids arrived, she turned the cooker off so they could all open presents together.
When she returned to the kitchen, Kitchener told reporters, "both of the cooker's safety features had been disengaged." That meant it was safe for her to remove the lid. But it wasn't safe, the grandmother continues, "I slid the slide control on the top and it just exploded."
Severe Burns & Costly Medical Treatments
Kitchener says that burning steam and red-hot potatoes shot out of the Russell Hobbs cooker. She suffered severe burns in the incident: "I had blisters across my face and over my shoulder." While The Sun has published several graphic photos of Kitchener's injuries, the paper has decided not to print pictures of her burned shoulder, writing "pictures of Sheila's sores and blisters on her shoulder were so graphic we have chosen not to publish them."
Kitchener's husband helped her dunk her burned face in cold water, while her daughter called for emergency assistance. The next day, Kitchener received treatment, but the burns on her shoulder had worsened, eating away at the flesh. She was referred to a specialist hospital for more-aggressive therapies, driving 30 miles from her home on a weekly basis. A tutor for dyslexic members of the British Army, Kitchener had no choice but to take time off of work as she recovered.
"Infuriated" Victim Pursues Reimbursement
But when she turned to Russell Hobbs for reimbursement, she was given the cold shoulder, Kitchener says. "I just want to be reimbursed for being out of pocket," Kitchener told reporters, "I was out of work, I had to make the long trip to East Grinstead for 12 weeks." But in a "horrific" email, representatives at Russell Hobbs attempted to shift blame for the incident onto Kitchener.
"Their testing department basically said I had deliberately forced the slide control to open the pressure cooker and broke its safety device," she says. The article doesn't say how Russell Hobbs tested the pressure cooker – whether she sent her broken unit to the company for testing or whether the company tested a model from the same line.
Russell Hobbs Says Tests Show No Sign Of Defects
In a statement for The Sun, however, a spokesperson for Russell Hobbs doubled down on the company's assertions, saying that "an independent team of experts" had subjected the pressure cooker to "stringent" tests and found no manufacturing defects.
Kitchener is "absolutely infuriated" by the company's response: "every time I get a negative response from them, the pain comes rushing back – it's like I'm being blamed for it." There's no word yet whether or not Kitchener plans to file suit against Russell Hobbs, a British manufacturer of kitchen appliances, for compensation, but a number of similar US lawsuits have been filed in recent years.
Pressure Cooker Victims File Suit In US
At least 20 consumers have now filed suit against Tristar Products, the company behind the Power Pressure Cooker XL, one of America's most cookers. Plaintiffs say that, due to an alleged design defect, the cooker is prone to explode without warning, leading to extensive burns and medical expenses. A number of other brands, including Fagor America and Maxi-Matic, have come under scrutiny over similar claims of unexplained device failures, property damage and personal injuries.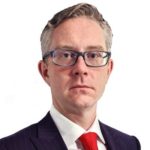 Mr. Banville is a personal injury attorney who has experience in handling auto accidents, work injuries, medical malpractice, dog bites, slip and falls, and representing survivors and victims of sexual abuse. Mr. Banville is affiliated with law firms in Pennsylvania, New York, New Jersey, Delaware, D.C., and Maryland. Abuse Guardian