Buckeye, AZ – A former 42-year-old teacher, Jessica Kramer, has been arrested by Buckeye police following allegations of sexually abusing one of her students. The arrest comes after a thorough investigation into the accusations made against Kramer, according to law enforcement officials.
HS Teacher Accused of Having Inappropriate Relationship With Minor
Jessica Kramer was apprehended without incident at her residence in Buckeye and now faces multiple charges related to sex crimes. The Buckeye police received a report on April 18, 2023, from the staff at Odyssey Institute for Advanced and International Studies (OIAIS) regarding a potential inappropriate relationship between Kramer, who was previously employed at the school, and one of the students.
Former Teacher Abused Her Position Taking Advantage of Underage Student
During the course of the investigation, Buckeye police detectives uncovered that the alleged abuse began in August 2022, while Kramer was still working at OIAIS, located at 1495 S Verrado Way, Buckeye, AZ 85326. However, she left her position at the school in October 2022, leaving behind a trail of disturbing allegations.
The victim, a 17-year-old male student who attended OIAIS high school, has been identified by Buckeye police. To protect the victim's privacy, his identity is being withheld due to his status as a minor.
Who Can Be Held Liable For High School Sexual Abuse?
Following the presentation of evidence to a Maricopa County Grand Jury, Jessica Kramer was indicted on multiple counts of sexual conduct with a minor. The indictment signifies the serious nature of the alleged crimes and paves the way for legal proceedings to run their course.
In situations where a former teacher is accused of sexually abusing a student, the school may potentially be held liable for the actions of its employee. Schools have a duty to provide a safe learning environment and to protect students from harm.
What Legal Rights Do Students Have When Sexually Abused By a High School Teacher?
In cases of sexual abuse by a high school teacher, victims have the option to pursue a civil case against the responsible parties. To shed some light on the legal aspects of such cases, attorney Laurence Banville sat down to discuss the legal options with Kevin Biniazan, Esq., a local Arizona-based school sexual abuse lawyer.
Laurence Banville: Mr. Biniazan, thank you for joining us today. Could you explain what options victims of sexual abuse by a high school teacher have in terms of pursuing a civil case?
Kevin Biniazan, Esq.: Thank you, Mr. Banville. Victims of sexual abuse by a high school teacher can take legal action by filing a civil lawsuit against the teacher involved, as well as potentially the school district and any other liable parties. Civil cases allow victims to seek justice and hold accountable those responsible for the abuse they endured.
Laurence Banville: That's important to know. What types of compensation can victims potentially receive through a civil case?
Kevin Biniazan, Esq.: In civil cases related to sexual abuse, victims may seek various forms of compensation. This can include monetary damages to cover medical expenses, therapy costs, loss of earnings, pain and suffering, and emotional distress. Additionally, punitive damages may be awarded in cases where the conduct of the responsible parties was particularly egregious.
Laurence Banville: Are there any limitations or challenges victims should be aware of when pursuing a civil case?
Kevin Biniazan, Esq.: It's crucial for victims to be aware that there are statutes of limitations that vary by jurisdiction, setting a time limit within which legal action must be initiated. However, some jurisdictions may have extended or eliminated these limitations, especially in cases involving sexual abuse of minors. Consulting with an experienced abuse attorney is essential in understanding the specific laws and regulations that apply to each case.
Laurence Banville: Thank you, Mr. Biniazan, for sharing your insights on this important matter. It's crucial for victims to know their legal options and seek justice for the harm they have endured.
Kevin Biniazan, Esq.: You're welcome, Mr. Banville. It's our duty as abuse attorneys to support and advocate for survivors of sexual abuse. We encourage anyone who has been a victim to reach out to a qualified attorney who can guide them through the legal process and fight for their rights.
Justice for Minors Abused By Teachers: A Vital Step Towards Healing and Accountability
For victims of sexual abuse at the hands of high school teachers, the pursuit of justice through a civil case can be a crucial and empowering step forward. With the guidance of experienced attorneys like Kevin Biniazan, Esq., victims can navigate the complex legal process, ensuring that those responsible for their suffering are held accountable. It is essential for victims to remember that they are not alone on their journey towards healing and justice. Support is available, and a free consultation can provide valuable information and guidance to those seeking justice.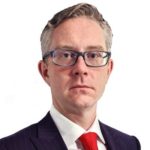 Mr. Banville is a personal injury attorney who has experience in handling auto accidents, work injuries, medical malpractice, dog bites, slip and falls, and representing survivors and victims of sexual abuse. Mr. Banville is affiliated with law firms in Pennsylvania, New York, New Jersey, Delaware, D.C., and Maryland. Abuse Guardian