Was

Christopher Cody Stutts

Named in Southern Baptist Convention List of Abusers?
Christopher Cody Stutts, a youth minister at Westwood Baptist Church in Birmingham, AL, was arrested for three years of sexual abuse of a child under the age of twelve. A grand jury heard evidence in the case and indicted Stutts on preliminary charges of sexual abuse of a child under the age of 12 and second-degree sodomy. The grand jury also added charges of first-degree sodomy, second-degree rape, and another charge of second-degree sodomy. Following his arrest, Stutts was fired. He pleaded guilty to one count of sexual abuse of a child under the age of 12 in 2019, and the other charges were dropped as part of a plea deal. He received a 20-year prison sentence.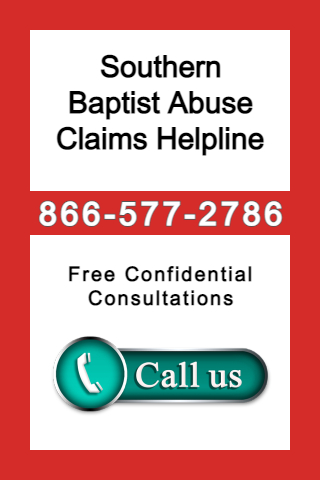 Guidepost Solutions SBC Report
According to the Washington Post, a 300-page report was released on Sunday, May 22, 2022. The document consists of horrifying brand-new details relating to specific abuse instances and clarify how denominational authorities actively fought abuse avoidance and reform for several years.
Southern Baptist Convention leaders have announced a substantial and independent 3rd party examination that discovered that abusers were often disregarded, forgotten, or perhaps blamed by upper-level church administrators from within this religious denomination of larger than 16 million members. Furthermore, it exposed these leaders typically deceived their very own members to prevent them from being aware of the widespread sexual wrongdoing.
Continue reading about the Guidepost Solutions SBC Report
A History of Disregarded Misconduct
Almost all of these disclosed occurrences fell outside of the statute of limitations, making it uncertain how many predators were actually charged. According to the report, an internal list of abusers was kept.
The report claims that a senior Convention leader was credibly implicated of sexual assault just 1 month after completing his two-year duration as the convention's president. Furthermore, Johnny Hunt, a popular Georgia Southern Baptist preacher and senior vice president of the Southern Baptist Convention's objectives arm, was credibly accused of abusing a lady during a 2010 getaway in Panama City Beach, FL. The North American Mission Board president declared he was unaware of the accusations prior to Hunt resigning on May 13. The report likewise identifies three prior presidents of the convention, a previous vice president, and the previous head of the SBC's administrative arm as prominent SBC leaders who aided in covering up for and even motivated alleged abusers.
One victim described being treated with animosity as she claimed she was sexually abused by a youth pastor. The implicated pastor served in numerous Southern Baptist churches in a number of states. During a meeting with the SBC leaders in 2007, a member of the Executive Board "turned his back to her during her speech and another chortled."
Accountability in the SBC
The document states that a major Southern Baptist official was credibly accused of sexual assault just one month after finishing his two-year stretch as the convention's president. The report also names 3 previous presidents of the convention, a previous vice president, and the former head of the SBC's administrative council as renoun SBC leaders who helped in covering up and actually encouraged presumed sexual abusers.
He hopes this report will bring along much-needed reform and hold those accountable for their actions.
For information about sexual abuse cases in Birmingham, AL visit this page: https://abuseguardian.com/sexual-assault-lawyer/alabama/
Abuse Guardian for Alabama & Mississippi