Was Dan Earl Allmond Listed In SBC Abuse Investigation Report?
Dan Earl Allmond, 33, was charged in 1998 with having intercourse with a 17-year-old girl he met at the Tampa Baptist Church, where he was the director of youth programs. Dan Earl Allmond was charged with two counts of unlawful sexual behavior with a child in court. He was found guilty of lewd, lascivious actions and unlawful sexual activity with a child.
Allmond worked full-time for the church as the director of youth and recreation ministries, police said, and handled programming for youths such as Bible study classes and retreats. On church grounds and at his house on W Paris Street, he had sexual contact with the girl.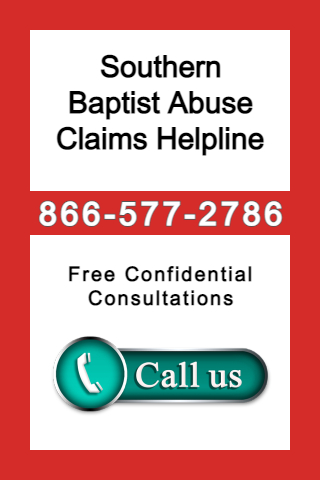 List of Southern Baptist Abusers
According to the Washington Post, a 300-page report was released on Sunday, May 22, 2022. The document consists of horrifying new information concerning particular abuse circumstances and clarify how denominational officials actively disapproved abuse prevention and reform for many years.
Southern Baptist Convention leaders have announced a substantial and independent 3rd party investigation that uncovered that abusers were often disregarded, forgotten, or even denounced by high-level congregation administrators from within this religious denomination of greater than 16 million members. Furthermore, it exposed these leaders typically lied to their own members to stop them from being aware of the prevalent sexual misbehavior.
Continue reading about the SBC Investigation Report.
A History of Overlooked Abuse
For almost 20 years, victims who were sexually abused tried to contact the administration of the Southern Baptist Convention concerning the pastors and congregation staff members. Just about all of these revealed incidents fell beyond the SOL, making it unclear the number of predators were actually charged. According to the document, a secret record was kept. Survivors' cries for fair treatment went unnoticed as officials from organizations and churches attempted to protect themselves rather than those who have been preyed on by sexual abuse.
One victim recounted being treated with hostility as she claimed she was sexually assaulted by a youth pastor. The accused pastor served in numerous Southern Baptist churches in a number of states. During a meeting with the SBC leaders in 2007, a member of the Executive Board "turned his back to her during her speech and another chortled."
Accountability in the Baptist Convention
Russell Moore, the former head of the SBC's policy branch, the Ethics & Religious Liberty Commission, mentioned 'this is not all Southern Baptists, take a look at all the good we do.' The Report demonstrates a trend of stonewalling, retaliation, coverup, and intimidation." He anticipates this report will bring much-needed change and hold those responsible for their horrific actions. He hopes this report will be the catalyst for much-needed reform and hold those accountable for their horrific acts of abuse.
To learn more about sexual abuse cases in Tampa, read our page: https://abuseguardian.com/sexual-assault-lawyer/florida/sexual-abuse-lawyer-tampa-fl/
Abuse Guardian for Florida