A forklift lifting a garbage bin at the Presbyterian Village complex along U.S. Highway 441 in Oconee County struck an Athens woman earlier this week, severely injuring her. According to an Oconee County Sheriff's Office investigation, Conoly Cullum Hester, 86, a resident of the retirement facility, was struck by a forklift around 1 p.m. Monday, October 18, 2021.
On Friday, Hester remained at the Piedmont Athens Regional Medical Center's intensive care unit. Hester, a retired journalist, and former Athens Banner-Herald reporter co-authored the book "Athens Georgia: Celebrating 200 Years at the Millennium" with her husband, Albert Hester.
Victims Of Forklift Accidents – Qualifying For Compensation
We asked personal injury lawyer Laurence Banville a few questions on what victims of forklift accidents should do after an accident during a recent interview. Here's what we had to say to one other.
Legal Examiner: How dangerous are forklifts?
Laurence Banville: Operators who work for forklifts must sometimes lift heavy loads from the floor to elevated positions. If an accident occurs during lift operations due to improper loading procedures, it can result in serious injury to workers and bystanders.
Legal Examiner: What is forklift safety?
Laurence Banville: When operating a company forklift there are several things drivers can do to ensure they operate safely. These include making sure the forks are placed deeply under the cargo load before raising them up. Furthermore, the operator must move the load from its highest position to the lowest one and place it as near to the ground as safely as possible while complying with safety regulations.
Sources:
https://www.onlineathens.com/story/news/2021/10/22/athens-ga-presbyterian-village-complex-forklift-accident/6136177001/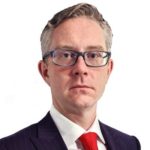 Mr. Banville is a personal injury attorney who has experience in handling auto accidents, work injuries, medical malpractice, dog bites, slip and falls, and representing survivors and victims of sexual abuse. Mr. Banville is affiliated with law firms in Pennsylvania, New York, New Jersey, Delaware, D.C., and Maryland. Abuse Guardian