Was Hezekiah Stallworth Named in SBC Abuse Database?
Hezekiah Stallworth, pastor of Oak Grove Baptist Church in Elkhart, TX, and Beulah Baptist Church in Palestine, TX, was sentenced to 20 years in prison for aggravated assault on a child and indecency with a child in 2010 and 1989, respectively. In February 2010, a 7-year-old girl claimed she was "touched inappropriately in a sexual manner" after services.Two more victims came forward later, alleging sexual abuse by the pastor in the late 1980s. During the trial, prosecutors presented evidence that Stallworth had molested at least three girls at his church over a 21-year period. According to court records, Stallworth enticed some children into his study by offering them lollipops. He filed an appeal, but lost in 2012.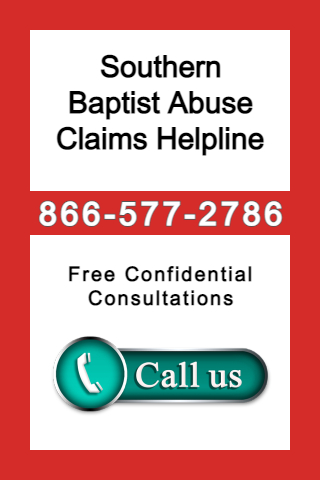 Guidepost Solutions SBC Report
According to the Washington Post, a 300-page report was released on Sunday, May 22, 2022. The report consists of horrifying new details concerning particular abuse circumstances and sheds light on how denominational officials actively opposed abuse prevention and change for years.
Southern Baptist Convention leaders have revealed an extensive and independent third-party investigation that uncovered that abusers were frequently neglected, forgotten, and even condemned by high-level congregation leaders from within this religious denomination of larger than 16 million members. Furthermore, it exposed these leaders often deceived their very own members to keep them from knowing the unchecked sexual wrongdoing.
Read more on the Guidepost Solutions SBC Report
A Story of Overlooked Mishandling
For nearly twenty years, survivors who were sexually abused sought to reach out to the administration of the Southern Baptist Convention with regards to the ministers and congregation employees. Almost all of these revealed occurrences fell beyond the SOL, making it not clear how many sexual abusers were in fact indicted. According to the report, a super secret record was kept. Nonetheless, abuse survivors' cries for fair treatment went unconsidered as leaders from companies and churches tried to safeguard themselves instead of those who have actually been preyed on by sexual assault.
The report alleges that a principal "SBC" official was credibly implicated of sexual assault merely 1 month after finishing his two-year term as the convention's president. Additionally, Johnny Hunt, a popular Georgia Southern Baptist preacher and senior vice president of the Southern Baptist Convention's objectives arm, was credibly accused of assaulting a lady during a 2010 trip in Panama City Beach, Florida. The North American Mission Board president declared he was unaware of the allegations prior to Hunt resigning on May thirteenth. The report also identifies 3 previous presidents of the convention, a former vice president, and the previous head of the SBC's administrative arm as prominent SBC leaders who assisted in covering up for and even motivated known abusers.
One victim recounted being treated with hostility as she alleged she was sexually assaulted by a youth pastor. The implicated pastor served in several Southern Baptist churches in numerous states. At a meeting with the SBC leaders in 2007, a member of the Exec Board "turned his back to her during her speech and another chortled."
Accountability in the Baptist Convention
Russell Moore, the former head of the SBC's policy branch, the Ethics & Religious Liberty Commission, stated 'this is not all Southern Baptists, look at all the good we do.' The bombshell report shows a pattern of stonewalling, coverup, retaliation, and intimidation." He anticipates this document will deliver much-needed change and hold those accountable for their horrific actions.
For more information on resources available for survivors in Missouri, visit our page: https://abuseguardian.com/sexual-assault-lawyer/texas/sex-trauma-therapist-tx/