Country Club Hills, IL – In a shocking incident that has left the community in mourning, a 14-year-old boy was shot and killed on Friday night following a homecoming football game at Hillcrest High School located at South Suburbs, 17401 Pulaski Rd, Country Club Hills, IL 60478. The shooting occurred at approximately 9 p.m. According to local authorities, officers were in the process of dispersing a group of people when shots were fired by an unidentified assailant.
Tragedy Strikes: Teenage Boy Fatally Killed by Gun Violence
The victim, identified as Marshawn Mitchell by the Medical Examiner's Office, sustained multiple gunshot wounds during the incident. Despite immediate medical attention, he tragically succumbed to his injuries after being transported to a nearby hospital. Marshawn's mother, Amanda Lenoir, devastated by the loss of her only child, is struggling to comprehend the senseless act of violence that claimed his life.
Marshawn had recently joined Hillcrest High School, transferring from Brother Rice High School in hopes of joining the football team. Described as a "good kid" who was always respectful and achieved good grades, Marshawn's passion for football was a driving force in his life. His dream was to one day play in the NFL.
Tragic School Shooting Shakes Hillcrest High School Community
The Andrew Holmes Foundation, a local community activist group, has offered a $1,000 reward for any information leading to the arrest and conviction of the individual responsible for this heinous crime.
Family members, including Marshawn's cousin and grandmother, express shock, disbelief, and a determination to honor and remember the young teenager. The Hillcrest Hawks football team conveyed their sorrow in a social media statement, expressing prayers for all those affected and emphasizing the ongoing investigation by authorities.
Empowering Families: Legal Options and Support for School Shooting Victims
In response to this tragic incident, the District 228 of the Chicago area has announced that it will provide support and resources on Monday for anyone impacted by the shooting. Cook County Commissioner Monica Gordon issued a statement condemning the violence and emphasizing the urgent need to address gun violence in the community. Commissioner Gordon highlighted the formation of the 5th District's Violence Prevention Advisory Council as a step toward protecting young people and preventing further loss of life.
Pursuing Civil Cases for Families Affected by School Shootings
In the wake of a tragic school shooting at Hillcrest High School, attorney Laurence Banville sits down with Illinois-based gun violence attorney Brian Kent, Esq. In this exclusive interview, Kent sheds light on the legal options available to families who have lost loved ones to gun violence on school property. From holding educational institutions accountable to exploring other liable parties, Kent provides valuable insights into pursuing civil cases and seeking justice for those affected by these devastating incidents.
Attorney Laurence Banville (LB): We are here today with Brian Kent, Esq., a renowned gun violence attorney based in Illinois. Brian, thank you for joining us. In light of the recent tragic shooting at Hillcrest High School, can you shed some light on what options families, who have lost loved ones due to gun violence on school property, have when it comes to pursuing civil cases against liable parties?
Attorney Brian Kent (BK): Thank you for having me, Laurence. It's a devastating incident, and my heart goes out to the family of the victim. In cases like these, where lives are tragically cut short, there are legal avenues that families can explore to seek justice and hold accountable those responsible for the loss.
LB: Could you elaborate on those legal avenues, Brian?
BK: Certainly, Laurence. Families may have grounds for a civil case against various parties, depending on the circumstances. One potential avenue is to hold the school or educational institution accountable if they failed to implement adequate security measures or neglected to address known safety concerns. Negligent security claims can be pursued if it can be demonstrated that the school did not take reasonable steps to prevent foreseeable harm.
LB: Are there any other potential liable parties that families should consider?
BK: Depending on the specifics of the case, other potentially liable parties could include individuals who may have contributed to the incident, such as the shooter's parents if they were negligent in securing firearms or failed to address warning signs. Additionally, if there were any security personnel or law enforcement officers on-site who failed to respond appropriately or neglected their duty to protect students, they may also be held accountable.
LB: What about gun manufacturers or sellers? Can they be brought into a civil case?
BK: While every case is unique, it is possible to explore legal action against gun manufacturers or sellers under certain circumstances. However, it can be challenging to hold them directly liable unless there is evidence of a defect in the firearm or illegal sale. It's important to consult with an experienced attorney to evaluate the specific details and determine the best course of action.
LB: How can families initiate a civil case and seek justice through the legal system?
BK: Families should consult with experienced gun violence attorneys who specialize in premises liability cases. These attorneys will guide them through the legal process, conduct thorough investigations, gather evidence, and build a strong case. Their ultimate goal is to pursue justice on behalf of the victims and their families, seeking compensation for damages and holding the liable parties accountable.
LB: Are there any specific challenges families may encounter when pursuing a civil case under these circumstances?
BK: Unfortunately, these cases can be complex and emotionally challenging. Families may face difficulties navigating the legal process while still grieving their loss. Additionally, establishing liability and causation can be demanding tasks. However, with the support of skilled attorneys, families can overcome these challenges and work towards achieving justice for their loved ones
LB: Thank you, Brian, for shedding light on the options available to families affected by such tragic incidents. Your experience in this area is invaluable.
Families of Fatally Shot Victims Deserve Justice
In the face of unimaginable tragedy, it is crucial for affected families to understand their legal rights and options. If you or someone you know has been impacted by a school shooting or seeks further information on pursuing justice, we encourage you to reach out to legal resources such as the Legal Examiner or consult with experienced gun violence attorney Brian Kent, who specializes in advocating for victims and their families. Together, we can work towards creating safer environments and ensuring that those responsible for such devastating acts are held accountable.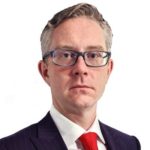 Mr. Banville is a personal injury attorney who has experience in handling auto accidents, work injuries, medical malpractice, dog bites, slip and falls, and representing survivors and victims of sexual abuse. Mr. Banville is affiliated with law firms in Pennsylvania, New York, New Jersey, Delaware, D.C., and Maryland. Abuse Guardian