Was Jacob Allen Conder Named In the Southern Baptist Convention List of Abusers?
Jacob Allen Conder, a former deputy constable and youth minister at Owensboro's Wing Avenue Baptist Church, pleaded guilty to four additional counts of sexual assault in 2011. The Daviess County complaint arose from a sleepover at the church during which a 15-year-old girl accused Conder of fondling her, prompting two more girls to make similar accusations. Under the terms of the agreement, he would spend three years concurrently with a one-year sentence he got in December 2010 for a similar offense in Letcher County.
Condor was arrested on child porn charges after his parole in 2014, and convicted of distribution and possession of material depicting sexual performance by a juvenile. He has already been sentenced to nine years in prison. Condor is imprisoned in Kentucky's Oldham County. He will be a Registered Sex Offender for the rest of his life if he gets released.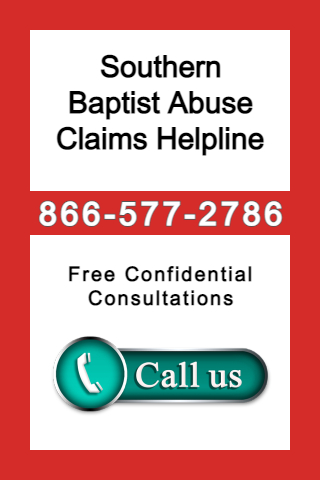 Southern Baptist Convention Guidepost Report
According to the Washington Post, a 300-page report was released on Sunday, May 22, 2022. The file consists of terrible new information regarding particular abuse occurrences and clarifies how denominational authorities actively hindered abuse prevention and reform for years.
Southern Baptist Convention leaders have actually revealed a comprehensive and independent 3rd party examination that uncovered that abusers were frequently disregarded, forgotten, or even blamed by high-ranking church representatives from within this religious denomination of more than 16 million individuals. In addition, it showed these leaders often lied to their very own members to stop them from being aware of the unchecked sexual abuses.
Continue reading more about the Southern Baptist Convention Guidepost Report
A History of Ignored Abuse
For almost 20 years, victims who were sexually assaulted sought to speak with the administration of the Southern Baptist Convention concerning the pastors and congregation employees. Nearly all of these revealed events fell beyond the statutes of limitations, making it uncertain the number of predators were actually indicted. According to the document, a secret list was kept. Victims' cries for fair treatment went unheeded as leaders from companies and churches tried to safeguard themselves rather than those who have actually been preyed on by sexual assault.
The report alleges that a senior "SBC" official was credibly accused of sexual assault merely one month after completing his two-year stretch as the convention's president. In Addition, Johnny Hunt, a widely known Georgia Southern Baptist preacher and senior vice president of the SBC's objectives arm, was credibly accused of abusing a female during a 2010 getaway in Panama City Beach, Florida. The North American Mission Board president declared he was unaware of the accusations prior to Hunt resigning on May 13. The report likewise names three prior presidents of the convention, a former vice president, and the previous head of the SBC's administrative arm as prominent SBC leaders who assisted in covering up for and even motivated alleged abusers.
One victim detailed being treated with animosity as she claimed she was sexually abused by a youth pastor. The implicated pastor served in several Southern Baptist churches in numerous states. During a conference with the SBC leaders in 2007, a member of the Exec Board "turned his back to her during her speech and another chortled."
Accountability in the Southern Baptist Convention
Russell Moore, the former head of the SBC's policy branch, the Ethics & Religious Liberty Commission, stated 'this is not all Southern Baptists, take a look at all the good we do.' The sensational report shows a trend of stonewalling, coverup, retaliation, and intimidation." He hopes this document will deliver much-needed change and hold those liable for their actions.
The report alleges that a key Southern Baptist official was credibly implicated of sexual abuse just one month after finishing his two-year term as the convention's president. The report also names 3 previous presidents of the convention, a former vice president, and the previous head of the SBC's administrative arm as renoun SBC leaders who helped in protecting and also motivated suspected sexual abusers.
He hopes this report will bring much-needed reform and hold those accountable for their misconduct.
To learn more about sexual abuse cases in Owensboro, read our page: https://abuseguardian.com/sexual-assault-lawyer/kentucky/sexual-abuse-lawyer-owensboro-ky/
Abuse Guardian for Kentucky