Was

James Robert Griffin

Named in SBC List of Abusers?
James Robert Griffin, a volunteer associate pastor at Immanuel Baptist Church in Slidell, LA, and a volunteer at Grace Memorial Baptist Church in Slidell, LA, was charged with two counts of aggravated sex crimes involving juveniles and one count of child pornography possession. Griffin is a registered sex offender in Louisiana, but his complaint for moving without notification was dismissed.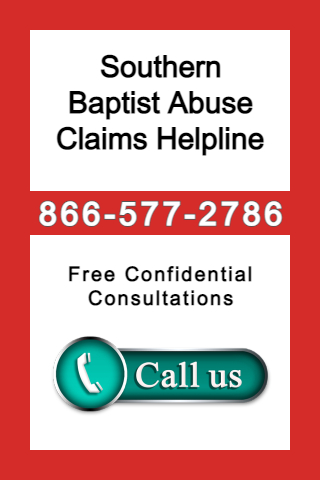 Guidepost Solutions SBC Report
According to the Washington Post, a 300-page report was launched on Sunday, May 22, 2022. The file consists of scary brand-new details concerning specific abuse occurrences and clarifies how denominational officials actively resisted abuse avoidance and reform for years.
Southern Baptist Convention leaders have actually revealed a comprehensive and independent 3rd party examination that uncovered that abusers were typically disregarded, forgotten, and even condemned by upper-level church authorities from within this religious denomination of more than 16 million people. In addition, it exposed these leaders often deceived their own members to prevent them from being aware of the widespread sexual assaults.
Click to read more on the Guidepost Solutions SBC Report
A Past of Ignored Misconduct
For nearly 2 decades, survivors who were sexually abused tried to reach out to the administration of the "SBC" in relation to the priests and church workers. Just about all of these revealed events fell beyond the SOL, making it uncertain how many perpetrators were really incriminated. According to the document, a super-secret record was kept. Abuse survivors' cries for fair treatment went ignored as officials from companies and churches tried to protect themselves rather than those who have actually been taken advantage of by sexual assault.
The report declares that a key Southern Baptist leader was credibly implicated of sexual abuse merely one calendar month after completing his two-year term as the convention's president. The report also names 3 prior presidents of the SBC, a previous vice president, and the previous head of the SBC's administrative arm as noted SBC leaders who aided in covering for and even encouraged believed abusers.
One victim talked about being treated with animosity as she claimed she was sexually assaulted by a youth pastor. The implicated pastor served in multiple Southern Baptist churches in numerous states. At a meeting with the SBC leaders in 2007, a member of the Exec Board "turned his back to her during her speech and another chortled."
Accountability in the Southern Baptist Church
Russell Moore, the previous head of the SBC's policy arm, the Ethics & Religious Liberty Commission, mentioned 'this is not all Southern Baptists, take a look at all the good we do.' The Report shows a pattern of stonewalling, intimidation, retaliation, and coverup." He hopes this document will bring much-needed change and hold those responsible for their sexual abuse.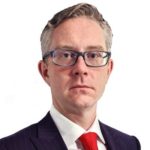 Mr. Banville is a personal injury attorney who has experience in handling auto accidents, work injuries, medical malpractice, dog bites, slip and falls, and representing survivors and victims of sexual abuse. Mr. Banville is affiliated with law firms in Pennsylvania, New York, New Jersey, Delaware, D.C., and Maryland. Abuse Guardian