Downey, CA – In a shocking incident that unfolded in the early hours of Monday, a 37-year-old man from Simi Valley has been apprehended by authorities for attempted murder following a shooting at a popular bar in Downey. The arrest comes after a swift and intensive investigation by law enforcement officials.
Shooting at California Bar
The shooting occurred at Mambo Grill, situated in the 11000 block of Downey Avenue, shortly before 1:20 a.m., according to the Downey Police Department. Officers promptly responded to the scene and discovered four victims who had sustained gunshot wounds. The wounded individuals, consisting of three men and one woman, were swiftly transported to nearby hospitals in serious condition.
Victims' Conditions After Being Shot
While the conditions of the three male victims have been updated to stable, the female victim remains in critical condition, fighting for her life. Authorities are closely monitoring her situation as she receives medical care.
Arrest Made Following Gun Shot Injuries at Local Hangout
In a significant breakthrough, authorities announced on Monday that they have identified and arrested a suspect in connection with the shooting. The individual in custody has been identified as Temo Gaxiola, a resident of Simi Valley. He has been charged with attempted murder, though the exact nature of his involvement in the incident has not been disclosed by the Downey Police Department.
Suspected Shooter Arrested For Tragic Bar Shooting
Additionally, authorities have identified a female person of interest who is currently being investigated. However, she is not considered a suspect at this time. The police are working diligently to determine her potential role in the incident and gather more information.
As of now, authorities have not provided any information regarding the motive behind the shooting. The investigation is ongoing, and law enforcement officials are actively pursuing leads to uncover the circumstances that led to the violent incident at Mambo Grill.
Furthermore, no updates have been released concerning the conditions of the four victims. It is expected that the authorities will provide further updates as the investigation progresses.
Community Shocked and Concerned By Gun Violence
The community of Downey is reeling from the impact of this unfortunate incident, with residents expressing shock and concern. They are hopeful for the full recovery of the victims and are relying on law enforcement agencies to ensure the safety and well-being of the community.
Bar Shooting Liability: The Responsibility of Bars to Provide Adequate Security
In today's world, the safety of patrons within bars and nightlife establishments is of paramount importance. Bars have a crucial responsibility to prioritize the well-being of their customers by implementing sufficient security measures to minimize the risk of bar shootings and other violent incidents. From employing trained security personnel to implementing strict entry protocols, the proactive steps taken by bars can create a safer environment for patrons to enjoy their time without fear. By fulfilling their responsibility to provide adequate security, bars can play a pivotal role in preventing tragic incidents and fostering a sense of security within their establishments.
Seeking Justice for Bar Shooting Victims
Laurence Banville: Attorney Bobby Thompson, Esq., a prominent gun violence attorney based in California has joined us today. Welcome, Bobby. In light of the recent bar shooting in Downey, can you elaborate on how victims of similar incidents can seek justice through civil lawsuits?
Bobby Thompson, Esq.: Thank you, Laurence. It's unfortunate that we find ourselves discussing yet another tragic bar shooting incident. In cases like these, victims and their families may have legal recourse through civil lawsuits. They can pursue justice by holding negligent bar owners accountable for their actions or lack thereof.
Laurence Banville: Could you elaborate on the concept of negligence and how it applies to bar owners in these situations?
Bobby Thompson, Esq.: Certainly, Laurence. Bar and nightclub owners have a responsibility to provide a safe environment for their patrons. When it comes to security measures, such as preventing the entry of individuals with firearms or maintaining adequate security personnel, bar owners must exercise reasonable care. If they fail to do so and it results in harm to innocent individuals, they can be held liable for negligence.
Laurence Banville: What steps can victims take to pursue a civil lawsuit against negligent bar owners?
Bobby Thompson, Esq.: First, it's crucial for victims to consult with an experienced personal injury attorney who specializes in cases involving gun violence and premises liability. The attorney can assess the specific circumstances of the shooting, gather evidence, and determine if negligence played a role.
Once negligence is established, the attorney can guide victims through the legal process, which typically involves filing a lawsuit against the bar owner. Compensation may include medical expenses, pain and suffering, lost wages, and other damages resulting from the incident.
Laurence Banville: Are there any notable cases where victims have successfully sought justice through civil lawsuits in similar bar shooting incidents?
Bobby Thompson, Esq.: Absolutely. Over the years, we have seen cases where victims and their families have obtained justice through civil lawsuits. These cases highlighted the importance of holding negligent bar owners accountable and creating awareness about the need for enhanced security measures.
However, it's important to point out that each case is unique, and success depends on various factors, including the strength of the evidence, applicable laws, and the expertise of the legal representation.
Laurence Banville: Thank you, Bobby, for providing valuable insights into seeking justice for bar shooting victims through civil lawsuits. It's important for victims to be aware of their rights during such difficult times.
Bobby Thompson, Esq.: Thank you, Laurence. My hope is that by shedding light on this topic, we can help victims and their families navigate the complex legal landscape and find some measure of justice.
Free Consultations: Exploring Legal Rights and Options for Bar Shooting Victims
It is crucial for bar shooting victims and their families to fully explore their legal rights and options. Seeking justice and holding negligent bar owners accountable is a paramount step toward healing and preventing similar incidents in the future. If you or someone you know has been impacted by a bar shooting, we encourage you to reach out for a free consultation. We can refer you to an experienced personal injury attorney specializing in gun violence cases. Understanding your legal options and having the support of knowledgeable legal representation can make a significant difference in your pursuit of justice and compensation. Remember, you are not alone, and there are resources available to help you navigate this challenging journey toward recovery and accountability.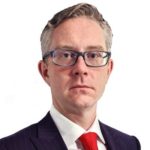 Mr. Banville is a personal injury attorney who has experience in handling auto accidents, work injuries, medical malpractice, dog bites, slip and falls, and representing survivors and victims of sexual abuse. Mr. Banville is affiliated with law firms in Pennsylvania, New York, New Jersey, Delaware, D.C., and Maryland. Abuse Guardian