Was Mark Comford Listed in SBC Abuse Investigation Report?
Mark Comford, a former youth leader at Faith Baptist Church in LaPorte, IN, was charged with seven charges of child molesting and two counts of criminal deviant conduct involving four boys aged nine to thirteen. He held sleepovers in the church basement and sent expensive gifts to the lads, forcing them to fondle and engage in other sexual actions. Comford worked as a janitor at Purdue University North Central at the time of his arrest.
He pled guilty to child molesting in September 2008 and was given to a 20-year prison sentence plus eight years of probation.
A civil action was filed against Comford and his grandfather, Faith Baptist Church pastor Jack Cox, saying that Cox was aware of concerns about his grandson but did nothing to prevent Comford from leading the church or having contact with the children.
Child Protective Services contacted Cox of the alleged predatory behavior in 2006, and they expressed their worries on multiple more occasions.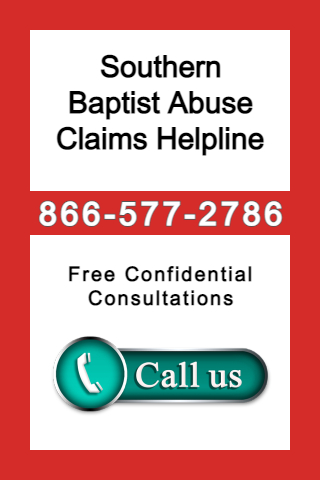 SBC Executive Committee Response To Report
According to the Washington Post, a 300-page report was launched on Sunday, May 22, 2022. The document consists of scary brand-new details concerning certain abuse instances and clarify how denominational officials actively fought abuse avoidance and change for years.
Southern Baptist Convention leaders have announced a substantial and independent third-party examination that uncovered that abusers were often neglected, forgotten, and even admonished by high-ranking congregation authorities from within this religious denomination of larger than 16 million members. Moreover, it exposed these leaders typically lied to their own members to avoid them from knowing the unchecked sexual assaults.
Click to read more on the SBC Executive Committee Response To Report
A Past of Overlooked Abuse
For nearly 20 years, survivors who were sexually abused attempted to speak with the administration of the "SBC" regarding the preachers and church staff members. Almost all of these revealed occurrences fell beyond the SOL, making it unclear how many predators were really charged. According to the report, an internal list was kept. However, survivors' cries for fair treatment went unnoticed as leaders from churches and organizations attempted to protect themselves instead of those who have actually been victimized by sexual abuse.
One victim described being treated with animosity as she alleged she was sexually assaulted by a youth pastor. The accused pastor served in multiple Southern Baptist churches in several states. During a meeting with the SBC leaders in 2007, a member of the Exec Committee "turned his back to her during her speech and another chortled."
Responsibility in the Southern Baptist Convention
Russell Moore, the previous head of the SBC's policy branch, the Ethics & Religious Liberty Commission, specified 'this is not all Southern Baptists, look at all the good we do.' The bombshell report shows a pattern of stonewalling, retaliation, coverup, and intimidation." He hopes this document will deliver much-needed reform and hold those responsible for their actions.
The report claims that a key Southern Baptist leader was credibly accused of sexual assault only one month after finishing his two-year term as the convention's president. The report also names three previous presidents of the convention, a former vice president, and the previous head of the SBC's administrative division as notable SBC leaders who assisted in covering up and also motivated suspected sexual abusers.
To learn more about information and resources available to survivors of sexual abuse in Indiana, read our page: https://abuseguardian.com/sexual-assault-lawyer/indiana/sex-trauma-therapist-in/
Abuse Guardian for Indiana