Was

Merton Parks

Listed in the Southern Baptist Convention List of Abusers?
Merton E. Parks, former pastor of Oswegatchie First Baptist Church in Oswegatchie, New York, was classified as a low-risk sex offender after admitting to downloading child pornography, a felony punishable by up to two years in prison. The Federal Immigration and Customs Enforcement Cyber Crimes Unit had been tracking credit card purchases of child pornography on Parks' church computer. Parks allegedly told investigators in a statement that he used the images to self-treat his erectile dysfunction and had no idea they were illegal. Parks was said to have been at the Oswegatchie church for about three years. He previously served as pastor of First Baptist Church in Hermon, New York, for about five years. Before entering the ministry, he taught for about 17 years in private schools in New York and Pennsylvania, according to a Baptist News Global article.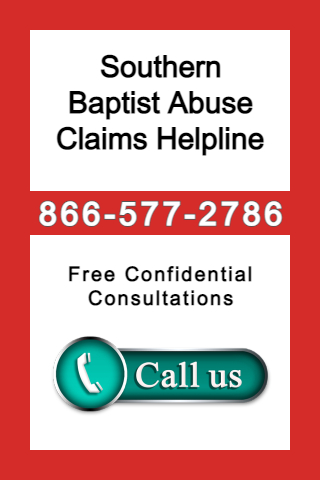 Southern Baptist List Of Names
According to the Washington Post, a 300-page report was released on Sunday, May 22, 2022. The document consists of horrible new information concerning particular abuse instances and sheds light on how denominational officials actively fought abuse avoidance and reform for many years.
Southern Baptist Convention leaders have actually announced a comprehensive and independent third-party examination that discovered that abusers were typically overlooked, forgotten, or even admonished by high-level church leaders from within this religious denomination of more than 16 million members. Moreover, it exposed these leaders typically deceived their own members to stop them from understanding the rampant sexual misconduct.
Continue reading more on the Southern Baptist List of Names
A History of Dismissed Abuse
Practically all of these disclosed occurrences fell outside of the statute of limitations, making it unclear how many abusers were actually charged. According to the report, an in-house list of abusers was kept.
The report alleges that a crucial Southern Baptist leader was credibly accused of sexual abuse only 1 month after completing his two-year term as the convention's president. The report likewise names 3 prior presidents of the SBC, a previous vice president, and the previous head of the SBC's administrative arm as noted SBC leaders who assisted in covering and even encouraged thought abusers.
One victim talked about being treated with hostility as she alleged she was sexually abused by a youth pastor. The accused pastor served in numerous Southern Baptist churches in a number of states. During a conference with the SBC leaders in 2007, a member of the Executive Committee "turned his back to her during her speech and another chortled."
Responsibility in the Baptist Convention
Russell Moore, the former head of the SBC's policy branch, the Ethics & Religious Liberty Commission, stated 'this is not all Southern Baptists, look at all the good we do.' The sensational report demonstrates a trend of stonewalling, retaliation, coverup, and intimidation." He hopes this document will deliver much-needed change and hold those accountable for their horrific actions.
To learn more about resources available for survivors in  New York, visit this page: https://abuseguardian.com/sexual-assault-lawyer/new-york/sex-trafficking-lawyer-ny
Abuse Guardian for New York