MIAMI, FL – A security guard at Booker T. Washington Senior High School in Miami's Overtown neighborhood was arrested on Thursday on multiple charges, including offenses against students by authority figures, false imprisonment, and child neglect. The guard, identified as Kayaun Kendrick Whitfield, 38, of Miami Gardens, was taken into custody at the high school and transported to Miami-Dade Schools Police headquarters.
High School Security Guard Accused of Attempted Sexual Assault
According to the arrest report, the incident began when a student at the school contacted Whitfield on Wednesday and asked for a ride home from a relative's house. Whitfield agreed and picked up the student in a GMC Denali SUV. However, instead of taking the student directly home, Whitfield's actions took a troubling turn.
The victim and Whitfield made a stop at a liquor store, where Whitfield purchased a bottle of vodka and orange juice. Although Whitfield offered the student a drink, the victim declined. The pair then visited a barbecue restaurant near Miami-Dade College North Campus and an ATM before Whitfield instructed the student to get in the driver's seat.
Authorities reported that Whitfield directed the student to drive to a dark area of the parking lot at Traz Powell Stadium on Northwest 27th Avenue. This raised concerns about Whitfield's intentions, as the victim grew increasingly uneasy about the situation.
Abusing Position To Take Advantage of Underage Student
According to the report, Whitfield instructed the victim to move to the backseat of the SUV while he positioned himself on his knees in the middle row of the vehicle, licking his lips. Whitfield then handed the victim a $100 bill, confusing the student. In a shocking turn of events, Whitfield raised one leg and appeared to be attempting to mount the victim. Fearing for his safety, the student fled the vehicle, returned to the driver's seat, and drove home.
Upon arriving at the victim's home, the student discovered that Whitfield had activated the automatic door locks, preventing him from leaving. Whitfield then confronted the victim, questioning whether he would inform his mother about the incident. Ultimately, the victim managed to roll down the window and open the car door from the outside, allowing him to escape and run home.
School Employee Attempts to Contact Minor on Campus
The following day, Whitfield went to the student's class and attempted to speak to him outside. Sensing the urgency of the situation, the victim promptly notified his parents about the ordeal, leading to the involvement of the police. Whitfield was apprehended at the high school on Thursday and transported to Miami-Dade Schools Police headquarters. During questioning, Whitfield admitted to the charges, although the specifics of his statement were redacted from the publicly released report.
Legal Proceedings and School District Response
Whitfield posted bond on Friday but was ordered to have no contact, direct or indirect, with the victim. When approached by a Local 10 News reporter, Whitfield chose not to comment. The Miami-Dade County Public Schools released a statement expressing deep concern over the allegations made against Whitfield. The district promptly removed him from the school setting upon learning of the claims. Following a thorough investigation by the Miami-Dade Schools Police Department, Whitfield was arrested. The district has initiated employment termination proceedings and is committed to ensuring that Whitfield will not be able to seek future employment within the district.
The arrest of the security guard has sparked outrage within the community, highlighting the need for stringent measures to protect students from such misconduct. Authorities are urging anyone with additional information or potential victims to come forward and assist in the ongoing investigation.
Seeking Justice for Victims: A Conversation with Florida Child Sex Abuse Lawyer
In the wake of a disturbing incident involving a child and a high school security guard, it is crucial to address how child abuse victims and their families can pursue justice. In this interview, attorney Laurence Banville sits down with esteemed child sex abuse lawyer Michael Haggard, Esq., based in Florida. Together, they discuss the topic of seeking justice through civil lawsuits against negligent schools. Gain valuable insights into the legal process, the responsibilities of educational institutions, and the importance of holding them accountable for their failure to protect children.
Attorney Laurence Banville (LB): Thank you for joining us, Mr. Haggard.
Michael Haggard (MH): Thank you for having me, Mr. Banville. It's an important topic that needs to be addressed.
LB: Absolutely. In light of the recent incident involving the security guard at Booker T. Washington Senior High School, it's crucial to discuss how victims and their families can seek justice. What options would school sexual assault survivors have in such cases?
MH: When it comes to cases of child sex abuse within educational institutions and involving school employees, victims can pursue justice through civil lawsuits against negligent schools. These lawsuits allow victims to hold the school accountable for their failure to protect children from harm.
LB: How does a civil lawsuit differ from a criminal case in these situations?
MH: In a criminal case, the focus is on punishing the offender and seeking justice through the criminal justice system. A civil lawsuit, on the other hand, aims to provide compensation to the victim and hold responsible parties, such as the school, accountable for their negligence or failure to protect the child.
LB: What are some key elements that need to be proven in a civil lawsuit against a school for child sex abuse?
MH: In civil cases, we must establish that the school had a duty of care to protect the child from harm, that they breached that duty by either employing or failing to adequately supervise a known or foreseeable risk, and that this breach caused harm to the victim. It's essential to gather evidence and build a strong case to prove these elements.
LB: Are there any challenges or obstacles that victims and their families may face when pursuing a civil lawsuit against a school?
MH: Unfortunately, victims and their families often face challenges, such as statutes of limitations, which vary from state to state and can limit the timeframe within which a lawsuit can be filed. Additionally, schools may attempt to protect their reputation by denying or downplaying allegations, making it crucial to have an experienced attorney who can navigate these obstacles.
LB: What advice would you give to victims and their families who are considering filing a civil lawsuit against a negligent school?
MH: My advice would be to reach out to an experienced child sex abuse attorney as soon as possible. They can guide victims and their families through the legal process, protect their rights, and help them seek the justice and compensation they deserve. It's important to act swiftly while evidence is fresh and witnesses can be located.
LB: Thank you, Mr. Haggard, for sharing your valuable insights on this important topic. The information you provided will undoubtedly be helpful to victims and their families seeking justice.
MH: Thank you, Mr. Banville. It's crucial that we continue to shed light on these issues and support those who have been affected.
Fighting for School Sexual Assault Survivors
If you or someone you know has been a victim of school sexual abuse and are seeking justice, we urge you to take action. Reach out for a free consultation with one of our experienced sexual abuse attorneys, who will listen to your story, provide guidance, and fight tirelessly on your behalf. You are not alone in this journey, and we are here to support you every step of the way. Together, we can work towards achieving the justice and closure that you deserve.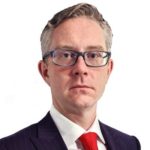 Mr. Banville is a personal injury attorney who has experience in handling auto accidents, work injuries, medical malpractice, dog bites, slip and falls, and representing survivors and victims of sexual abuse. Mr. Banville is affiliated with law firms in Pennsylvania, New York, New Jersey, Delaware, D.C., and Maryland. Abuse Guardian