MIAMI-DADE, FL – In a shocking development, a former office aide at Miami Killian Senior High School has been arrested on charges of inappropriate conduct with a teenage student. Vanessa Vigil, 35, was taken into custody on Wednesday after the allegations surfaced, according to an arrest report.
Accusations of Sexual Advances and Battery
Vigil faces charges of offenses against a student by an authority figure and five counts of battery. The arrest report details the alleged incidents that took place between Vigil and a 16-year-old student. The teenager claimed that Vigil had been making advances towards him for several weeks, including asking for his phone number and complimenting his appearance.
Inappropriate Touching and Declarations of Love By School Employee
According to the report, the situation escalated when Vigil began touching the student inappropriately and expressing her love for him. The teenager stated that Vigil touched him against his will on five separate occasions. Disturbingly, one incident resulted in the student experiencing a panic attack.
Surveillance Footage Supports Victim's Allegations of Sexual Misconduct
The arrest report revealed that one of the incidents was captured on the school's surveillance footage, providing corroborating evidence for the teenager's statement. The footage reportedly supported the teen's claim of Vigil's inappropriate behavior.
Grooming: Abuse of Position of Employment
The report further stated that Vigil intentionally exploited her position as an employee at the high school to solicit and pursue a romantic relationship with the victim. This abuse of authority is a serious offense that compounds the gravity of the charges against her.
Denials and Contradictions By High School Employee
During her interview with investigators, Vigil denied all allegations and instead claimed that the teenage student had been flirting with her and complimenting her appearance. However, the evidence, including the surveillance footage, appears to contradict her version of events.
Investigation Continues After School Aide Arrested For Inappropriate Conduct With Minor
Following her arrest, Vigil was booked into jail. At the time of reporting, no information regarding her legal representation was available. The authorities will continue their investigation, and Vigil will face the charges in court.
The school district and law enforcement are committed to ensuring the safety and well-being of students, taking any allegations of misconduct seriously. The incident serves as a reminder of the importance of vigilance and swift action in addressing such disturbing incidents within educational institutions.
Unmasking the Truth About School Sex Abuse Survivors' Rights
In a follow-up to the recent news regarding the arrest of Vanessa Vigil, a former office aide at Miami Killian Senior High School, we had the opportunity to sit down with experienced child sexual abuse attorney Michael Haggard, Esq. As a local Florida school sex abuse lawyer, Haggard sheds light on what survivors of school sexual abuse can do when considering a civil case against those accountable.
[Laurence Banville]
Thank you, Michael, for joining us today. With your experience in handling cases related to school sexual abuse, what advice would you offer to survivors who are contemplating pursuing a civil case?
[Michael Haggard, Esq.]
Thank you for having me, Laurence. It's crucial for survivors of school sexual abuse to understand that they have legal options to seek justice and hold those responsible accountable. My first piece of advice is to consult with an experienced attorney who specializes in handling these types of school sex abuse cases.
The statute of limitations for filing civil claims varies by state, and it's essential for survivors to act promptly. In Florida, for example, the statute of limitations for civil cases involving sexual abuse of minors has been extended, allowing survivors more time to seek legal recourse.
[Laurence Banville]
That's an important point, Michael. Could you explain the significance of pursuing a civil case for survivors of school sexual abuse?
[Michael Haggard, Esq.]
Certainly, Laurence. Pursuing a civil case can provide survivors with a sense of validation, empowerment, and financial compensation for the harm they have endured. It allows them to hold not only the abuser accountable but also any negligent institutions or individuals who enabled the abuse to occur.
In these cases, we aim to obtain justice for survivors by proving negligence on the part of the school or its employees, such as failing to properly screen or supervise staff members. Additionally, civil cases can shed light on systemic issues within educational institutions and prompt necessary changes to prevent future abuse.
[Laurence Banville]
What challenges do survivors typically face when pursuing civil cases against schools or individuals?
[Michael Haggard, Esq.]
Survivors of school sexual abuse may encounter various challenges throughout their legal journey. Some common obstacles include dealing with powerful institutions that may attempt to protect their reputation, facing disbelief or victim-blaming, and navigating complex legal processes.
However, with the support of an experienced attorney, survivors can overcome these challenges. Our role is to provide compassionate guidance, gather evidence, and build a strong case on their behalf. We strive to ensure survivors' voices are heard, and their rights are protected.
[Laurence Banville]
Thank you, Michael, for sharing your insights on this important topic.
Free Consultations for Survivors of School Sexual Abuse
If you or someone you know has been a victim of school sexual abuse, we encourage you to take the first step toward seeking justice and healing by reaching out for a free consultation. Your voice deserves to be heard, and our team of legal professionals is available to support you every step of the way.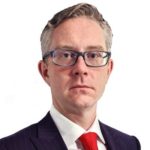 Mr. Banville is a personal injury attorney who has experience in handling auto accidents, work injuries, medical malpractice, dog bites, slip and falls, and representing survivors and victims of sexual abuse. Mr. Banville is affiliated with law firms in Pennsylvania, New York, New Jersey, Delaware, D.C., and Maryland. Abuse Guardian