A federal jury trial has been convened in Cleveland to decide whether or not Tristar Products, manufacturer of the Power Pressure Cooker XL, marketed and sold a product with "serious and dangerous" design defects.
A judgment, however, was never rendered. Records from the US District Court of the Northern District of Ohio show that during a mid-day break in court proceedings on July 10, 2017, Tristar and the plaintiffs reached a settlement agreement. Learn more: Power pressure cooker XL Lawsuit.
Pressure Cooker XL Class Action Settled Mid-Trial
A transcript of the interrupted trial is scheduled for publication on October 9, 2017. We will update this article with details when the transcript is released.
At the moment, we know that the trial had been underway for 4 hours and 9 minutes prior to settlement. Both sides of the dispute had delivered their opening statements to the jury, court documents show. Testimony from the plaintiffs' witnesses, including the three injured consumers, had been taken.
The Honorable James S. Gwin, a Judge for the District Court of Ohio appointed by former-President Clinton, presided over the case. The lawsuit was registered as case number 1:16-cv-01114-JG.
Lawsuit Says Pressure Cooker "Erupted" Suddenly
On May 10, 2016, three plaintiffs filed a class action against Tristar Products, accusing the company of selling a pressure cooker with serious defects that threaten public safety. All three people say they purchased a Power Pressure Cooker XL that exploded unexpectedly under normal operating conditions. The plaintiffs were covered in scalding food, liquid, and steam after the cooker's contents "erupted" and all three required emergency medical treatment for their wounds, the lawsuit says. Each person sustained second-and third-degree burns, the complaint continues, leading to excruciating pain and emotional trauma.
Eric Theiss Cleared Pre-Trial To Testify
These terrifying explosions, plaintiffs claim, occurred despite Tristar's many advertisements that characterize the Power Pressure Cooker XL as "safe to use." In their lawsuit, plaintiffs cite numerous statements from Tristar on this point, including the company's promise that the cooker's lid "should only come off if there [is] no pressure inside." Noting a YouTube video advertisement, plaintiffs highlight the words of Eric Theiss, the pressure cooker's lead spokesman:
"When your pressure cooker is up to pressure, the lid locks on. I couldn't get this lid open if I wanted to. There's no way you're gonna open it. So, it's loaded with safety features, you guys. So, if you've never used a pressure cooker before, this is one of the safest ones you can get."
The pressure cooker, Theiss mentions, "knows" when all of the pressure has been released and it will unlock "automatically."
Court records show that, despite the efforts of plaintiffs, the Court allowed Eric Theiss to testify in defense of Tristar. Characterized as a "culinary expert," Theiss appears in numerous advertisements and infomercials for the Power Pressure Cooker XL. Theiss did not actually testify; the case's settlement was reached prior to his taking the stand.
Class Action Describes Two Pressure Cooker Defects
As a result of marketing statements, plaintiffs say they purchased the Power Pressure Cooker XL under the understandable impression that it wouldn't explode under normal operating conditions. As we've seen, their reasonable expectations of safety were not met, leading as plaintiffs allege to severe personal injuries, emotional stress, and significant medical expenses. Moreover, the plaintiffs claim that Tristar's pressure cooker is defective in specific ways:
"a defective pressure release valve that inaccurately indicates that the built-up pressure has escaped the appliance, causing the scalding hot contents to burst and erupt from the pressure cooker when the lid is opened by the consumer […]
the defect is also related to a faulty gasket that allows the lid to open despite the presence of significant built-up pressure, and despite a 'built-in safety feature' designed to prevent the lid from opening until all the pressure is released."
These alleged defects, the class action continues, were not disclosed to consumers before they attempted to use the pressure cooker. In fact, the product's owner's manual explicitly reads: "the manufacturer warrants that your Power Pressure Cooker XL is free of defects in materials and workmanship and will, at its option, repair or replace any defective Power Pressure Cooker XL."
Class May Include All Tristar Cooker Owners
Needless to say, plaintiffs believe that this warranty was violated. Further, the three plaintiffs believe that numerous other consumers have suffered, at the least, financial losses due to the pressure cooker's alleged defects. As a result, they filed a class action to represent all similarly-situated consumers:
US consumers who purchased and own a Power Pressure Cooker XL
Notice that the lawsuit's definition of the relevant class doesn't include any mention of personal injury. That's because the class action is asking for a wide range of damages, including the purchase price of the pressure cooker and the costs of repairing or replacing the product.
While damages for personal injury are also included, it appears that to become a member of the class, an actual explosion or injuries will not be required. Again, this class action has now reached a settlement agreement, but the terms of that agreement have not yet been disclosed.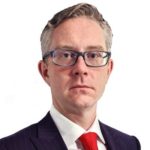 Mr. Banville is a personal injury attorney who has experience in handling auto accidents, work injuries, medical malpractice, dog bites, slip and falls, and representing survivors and victims of sexual abuse. Mr. Banville is affiliated with law firms in Pennsylvania, New York, New Jersey, Delaware, D.C., and Maryland. Abuse Guardian