Deadly Bronx Apartment Fire Kills 19 and Injures Over 60
CNN has reported that a fire broke out in a 19-story apartment building located in the Tremont section at 333 E 181st St, Bronx, NY 10457.
Just before 11 a.m. on Sunday, January 9, 2022, firefighters responded to several calls of fire and smoke in the building. Over 200 FDNY firefighters arrived in less than three minutes to find flames billowing out of windows and residents fleeing to safety. Many of the residents were stuck in stairways suffering from cardiac and respiratory arrest due to the immense smoke. Several residents complained that they heard the fire alarms but dismissed them, stating they often when off for no reason. However, they took the warnings to heart once they saw the fast-moving smoke. Firefighters helped many get to safety, even going back into the dangerous building after their oxygen tanks were empty. At least 19 victims died, of which nine were children, and the smoke injured more than 60. Approximately 32 have been hospitalized with life-threatening injuries.
Building and Fire Investigation
The apartment was built in 1972, possibly outside the state's fire code. However, fire officials have already begun their investigation. They determined that the fire started inside a bedroom on the second floor before quickly spreading to the third floor. Despite the building's heat being on, a space heater was being used to supplement. The portable electric heater is said to have malfunctioned, sparking the fire. The residents of those two duplex apartments were said to have evacuated, leaving a door to the stairwell open. The building does not have an exterior fire escape, just the interior stairwells. Another entrance to the building on the upper floor was also open, allowing the smoke to spread very quickly. The residents claimed the smoke was so thick it caused residents to pass out as they tried to get to safety. The building's safety is still being investigated.
Justice For Apartment Fire Injury Victims
Massive apartment fires can be devastating, leaving residents without a home and many times with severe or fatal injuries. During a recent discussion with fire injury attorney Laurence Banville, we asked some common questions victims and their families may have after a deadly fire.
Legal Examiner: What safety rights do tenants have?
Laurence: Each state has a set of tenant protection laws. In New York, these laws require landlords to provide a safe living environment for their tenants. They are responsible for keeping the dwelling free of leaks and hazardous conditions. These conditions may regulate that a building does not have faulty wiring, missing or broken smoke detectors, faulty heating equipment, or crowded fire escapes. Smoke alarms are to be provided and installed by the landlord. Additionally, all gas-powered stoves must come with knob covers in units with residents under six years old.
Legal Examiner: Can a landlord be held liable for apartment fires?
Laurence: A landlord has a legal duty to provide a level of care for their tenant's safety. Repairs must be taken seriously and performed in a timely manner when they jeopardize the health or safety of the residents. New York law also requires that if the building has more than three units, it must have self-closing doors and a posted fire escape plan on each floor and in each unit. All exits should be clear of any obstructions or obstacles. If a landlord fails to maintain the safety and structure of the building, they can be held accountable in a court of law.
Legal Examiner: Who else can be held liable for apartment fires?
Laurence: Each fire is unique, but many factors are investigated to identify who can be at fault for an apartment fire. Aside from landlord neglect, a common cause of home fires is malfunctioning space heaters. In 2011 alone, electric space heaters were the cause of as many as 18,000 fires. If investigators believe a space heater may have been the cause of the fire, they may try to determine if the heater malfunctioned or was defective. Often, manufacturers or retailers can be held liable for producing or selling defective equipment.
Legal Examiner: Can an injured victim or the family of a victim killed in an apartment fire seek compensation?
Laurence: It may be complicated to identify who is at fault following an apartment fire. Victims and their families are encouraged to speak with an experienced fire injury attorney familiar with their state laws. The legal team can help the victims explore their available legal options, which may include compensation for the damages caused by the fire.
Sources:
https://legalherald.com/bronx-ny-massive-apartment-fire-sparked-by-malfunctioning-electric-space-heater-leaves-at-least-19-dead-and-over-60-injured/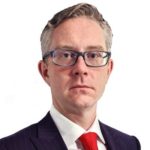 Mr. Banville is a personal injury attorney who has experience in handling auto accidents, work injuries, medical malpractice, dog bites, slip and falls, and representing survivors and victims of sexual abuse. Mr. Banville is affiliated with law firms in Pennsylvania, New York, New Jersey, Delaware, D.C., and Maryland. Abuse Guardian