CHAMBERS COUNTY, Texas – Tragedy struck on Saturday afternoon as a major crash on Interstate 10 in Chambers County claimed the life of one individual. The Chambers County Sheriff's Office has confirmed the unfortunate incident and provided preliminary details surrounding the accident.
At approximately 1:20 pm on September 9, 2023, Sheriff's Deputies and Texas DPS Troopers swiftly responded to the scene at the 806-mile marker eastbound on Interstate 10. According to Sheriff Brian Hawthorne, the incident occurred on the Trinity River Bridge.
Semi-Truck Collision in Texas
Initial reports indicate that a construction-style front-end loader was traveling eastbound on Interstate 10's Trinity River Bridge, followed closely by another vehicle with its hazard lights activated. As the front-end loader descended the bridge at a slow speed, tragedy struck when a semi-truck traveling in the same direction collided with both the rear of the passenger vehicle and the front-end loader.
Investigation Continues To Determine Liability in Truck Accident
Authorities from the Texas Department of Public Safety (DPS) have confirmed that the crash resulted in one fatality. The driver of the passenger vehicle, which was trailing the front-end loader, tragically succumbed to their injuries. The identity of the victim has not been released pending notification of family members.
The Texas DPS is actively investigating the incident to determine the exact cause and circumstances surrounding the crash. The investigation aims to shed light on any contributing factors and establish a comprehensive understanding of the events leading up to the collision.
As the investigation remains ongoing, authorities urge anyone with information or potential witnesses to come forward and assist law enforcement in their efforts to determine the cause of this tragic accident.
Truck Accident Attorney Discusses Justice in Civil Cases
In the wake of the tragic crash on IH-10, attorney Laurence Banville sat down with renowned truck accident lawyer, Marc Lenahan, Esq., to shed light on the legal recourse available to semi-truck accident injury victims. As an experienced advocate for victims' rights in Texas, Lenahan offered valuable insights into pursuing civil cases against liable parties.
Banville: Good evening, Mr. Lenahan. Thank you for joining us today to discuss this unfortunate incident. Could you provide some guidance to those who may find themselves in a similar situation, seeking justice for their injuries?
Lenahan: Thank you, Mr. Banville, for having me. It's crucial for victims of semi-truck accidents to understand their rights and the options available to them. In these cases, it's often possible to pursue a civil case against the parties responsible for the accident.
Banville: What are some of the key factors that victims should consider when determining liability in a semi-truck accident?
Lenahan: Establishing liability can be complex, but it generally involves investigating several aspects. We look at factors such as driver negligence, vehicle maintenance records, adherence to safety regulations, and any potential employer negligence. Identifying all responsible parties is crucial to ensuring a comprehensive case.
Banville: Are there specific steps that victims should take immediately after a semi-truck accident to protect their rights?
Lenahan: Absolutely. First and foremost, victims should prioritize their health and safety. Seeking medical attention and documenting injuries is crucial for both immediate treatment and future legal proceedings. Additionally, if possible, gathering evidence at the accident scene, such as photographs or witness statements, can be immensely helpful in building a strong case.
Banville: Once a victim decides to pursue a civil case, what can they expect throughout the legal process?
Lenahan: Each case is unique, but generally, victims can expect a thorough investigation into the accident, consultations with experts to determine liability, negotiations with insurance companies, and, if necessary, litigation. It's essential to have an experienced attorney by your side to navigate the complexities of the legal system and fight for your rights.
Banville: Thank you, Mr. Lenahan, for sharing your expertise with us today. Any final advice for those considering legal action after a semi-truck accident?
Lenahan: My pleasure, Mr. Banville. My advice is to seek legal counsel as soon as possible. Time is of the essence in these cases, as evidence can disappear, and statutes of limitations apply. Consulting with an experienced truck accident attorney can provide victims with the guidance, support, and advocacy they need to pursue a successful civil case.
Free Legal Consultation for Victims of Truck Accidents in Texas
As the investigation into the IH-10 crash continues, victims and their families can take solace in knowing that legal professionals like Marc Lenahan, Esq., are dedicated to fighting for their rights and seeking justice. Reach out today for a free consultation if you or someone you love has been injured or killed in a truck accident.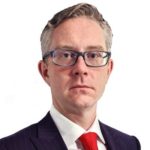 Mr. Banville is a personal injury attorney who has experience in handling auto accidents, work injuries, medical malpractice, dog bites, slip and falls, and representing survivors and victims of sexual abuse. Mr. Banville is affiliated with law firms in Pennsylvania, New York, New Jersey, Delaware, D.C., and Maryland. Abuse Guardian