Parker, Arizona – In a tragic incident on Sunday afternoon, an impaired semi-truck driver crashed into multiple cars at a busy intersection, resulting in the death of one person and leaving several others seriously injured. The driver, identified as Karan Singh, was heading north on California Avenue when he collided with three cars that were stopped for a red light near Riverside Drive, according to authorities.
Fiery Truck Accident Causes Devastation in Arizona
The impact of the crash sent vehicles hurtling into the parking lot of a nearby Terrible Herbst gas station. Shockingly, both the truck and one of the vehicles erupted in flames. Additionally, another vehicle involved in the collision veered off course and crashed into a boulder before overturning onto its roof. Disturbing footage circulating on social media depicted the semi-truck seemingly speeding at a high rate just moments before the collision occurred.
Tragically, one person was pronounced dead at the scene, while numerous individuals sustained severe injuries, some of whom are currently fighting for their lives. The identity of the deceased victim has been confirmed as Amy, a cousin of Debbie Fritzen, who shared her heart-wrenching account of the incident. Fritzen revealed that another cousin, Peggy, is currently on life support, with slim chances of survival. The two cousins, along with their spouses, were visiting family in Lake Havasu and were en route back to California after attending church on that fateful Sunday morning.
Impaired Truck Driver Arrested Following Fatal Crash
Expressing her profound grief, Fritzen stated, "I had a pit in my stomach, and I couldn't even imagine my cousin was in one of those cars, in the last car he hit." She further disclosed that while her cousins' spouses are on the road to recovery, her family is devastated by the loss and the critical condition of Peggy. Fritzen expressed frustration upon learning that Singh fled the scene following the accident, only to be apprehended later. Authorities have confirmed that Singh was impaired at the time of the crash.
Eyewitnesses at the scene conveyed the shock and devastation unleashed by the accident. Halei Jackson, who works nearby, described the aftermath as "devastating" and "depressing." Recounting the chaotic scene, she said, "It was a mess. There were car parts all over the street." Jackson and her coworkers rushed outside upon hearing a loud boom, only to be confronted by a terrifying sight of flames and a massive plume of smoke.
Truck Driver Could Be Held Liable for Accident
As the investigation into the incident continues, law enforcement officials are working diligently to ascertain the circumstances leading up to the crash. While more details are yet to emerge, detectives strongly believe that Singh's impaired condition played a significant role in the devastating collision. Singh has been taken into custody and is now facing charges of second-degree murder and eight counts of aggravated assault. The community, grieving for the loss of a life and praying for the recovery of the injured, hopes that justice will be served for the victims of this senseless tragedy.
Truck Accident Attorneys Pursue Civil Cases for Victims
In the wake of the devastating crash caused by an impaired semi-truck driver, Attorney Laurence Banville engages in a compelling conversation with Kevin Biniazan, Esq., a prominent local Arizona-based truck accident lawyer. Together, they shed light on the legal recourse available to victims injured or killed in such incidents, offering insights into pursuing civil cases against those accountable for their actions.
Attorney Laurence Banville (LB): Thank you, Kevin, for joining us today. Could you please share some insights into what victims injured or killed in truck accidents can do with a civil case against those responsible?
Truck Accident Attorney Kevin Biniazan (KB): Absolutely, Laurence. First and foremost, my heart goes out to the victims and their families who have suffered such devastating losses. In civil cases involving truck accidents, victims have the legal right to seek compensation for their injuries, medical expenses, pain and suffering, lost wages, and other damages. In cases where a victim has lost their life, their loved ones may pursue a wrongful death claim. By filing a civil lawsuit against those accountable, victims and their families can hold responsible parties liable for their actions and seek the justice they deserve.
LB: That's crucial information, Kevin. Can you shed some light on the process of pursuing a civil case in truck accident situations?
KB: Certainly, Laurence. When it comes to pursuing a civil case, the first step is to consult with an experienced truck accident attorney. They can evaluate the details of the case, gather necessary evidence, and build a strong legal strategy. This typically involves conducting a thorough investigation, obtaining accident reports, analyzing medical records, and consulting with expert witnesses. It's important to establish negligence on the part of the responsible parties, such as the truck driver, trucking company, or other potentially liable entities. Once the case is built, negotiations with the opposing party may occur, and if a fair settlement cannot be reached, litigation and trial may be pursued to seek the desired outcome.
LB: Thank you for sharing those insights, Kevin. What advice do you have for victims and their families who are considering taking legal action?
KB: My advice would be to seek legal representation as soon as possible. Truck accident cases can be complex, involving multiple parties and intricate legal issues. An experienced truck accident attorney can guide victims and their families through the entire process, protecting their rights and fighting for the compensation they deserve. It's crucial to choose an attorney who specializes in truck accident cases, as they will have the knowledge and resources to handle the complexities specific to these types of accidents. Additionally, victims and their families should prioritize their well-being and focus on their recovery while their attorney handles the legal aspects of the case.
LB: Thank you, Kevin, for your valuable insights and advice. Your expertise will undoubtedly provide guidance to those seeking justice in the aftermath of such devastating accidents.
KB: It was my pleasure, Laurence. I hope that our conversation can help victims and their families understand their legal options and empower them to take necessary action. It's important to remember that they are not alone in their pursuit of justice, and with the right legal representation, they can navigate the legal system and obtain the compensation they deserve.
Semi Truck Accident Attorneys Offer Free Consultations
In the aftermath of a truck accident that has caused immense pain and suffering, it is crucial for victims and their families to seek justice and the compensation they deserve. By consulting with an experienced truck accident lawyer, victims can gain a deeper understanding of their legal rights and the potential avenues available to them. We strongly recommend reaching out to a reputable attorney who specializes in truck accident cases for a free consultation. During this consultation, victims can discuss the details of their case, learn more about their legal options, and receive guidance on the best course of action moving forward. Remember, you don't have to face this challenging journey alone – seek the expertise of a compassionate truck accident lawyer who can fight for your rights and help you navigate the legal process. Call today to learn more.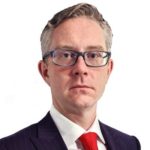 Mr. Banville is a personal injury attorney who has experience in handling auto accidents, work injuries, medical malpractice, dog bites, slip and falls, and representing survivors and victims of sexual abuse. Mr. Banville is affiliated with law firms in Pennsylvania, New York, New Jersey, Delaware, D.C., and Maryland. Abuse Guardian