San Jacinto County, TX – An explosion occurred at Sound Resource Solutions, a chemical plant located at 731 FM 1127, Shepherd, TX, on Wednesday, November 8, 2023, at around 8:17 a.m. The explosion resulted in a massive fire with a plume of smoke that billowed over the area for several hours. However, by 1:15 p.m., firefighters had managed to mostly knock down the smoke.
Forklift Incident Allegedly Led to Explosion
Officials in rural Texas have released initial details about the cause of a fiery explosion at Sound Resource Solutions, an industrial blending facility in Shepherd, after lifting a shelter-in-place order in the surrounding community at around 3 p.m. Geoff Harfield, the president of the facility, stated that a "forklift incident" triggered the blast, although he did not provide further information.
Preliminary Investigation Reveals Container Leak
According to officials in San Jacinto County, a preliminary investigation indicates that the ignition occurred when an employee noticed a container leaking chemicals and attempted to lift it using a forklift. San Jacinto County Sheriff Greg Capers mentioned that diesel was burning, and there was a possibility of turpentine and other chemicals also igniting. Harfield stated that he could not speculate on the specific chemicals involved as the investigation was still ongoing.
"We'll ensure that any necessary remediation work is carried out properly to avoid impacting the community that we've been a part of for 14 years," Harfield emphasized.
One Employee Injured and Hospitalized After Chemical Plant Explosion
Sound Resource Solutions has confirmed that one employee was injured in the explosion and has been taken to Memorial Hermann-Texas Medical Center for treatment. According to a source, the employee suffered first-degree burns to the face, as well as second-degree and third-degree burns to the arms. Fortunately, the injured employee is in stable condition.
While 19 employees were present at the chemical plant during the incident, no other injuries have been reported so far. This comes as a relief for the authorities and the local community.
Community Air Monitoring After Blast Reported at Chemical Plant
The San Jacinto County Office of Emergency Management has assured residents that air monitoring is being conducted in the vicinity of the explosion. Fortunately, no chemicals have been detected in the air thus far. This brings some respite to concerned individuals worried about potential chemical exposure.
Shelter-in-Place Orders Lifted After Smoke Plume
The shelter-in-place order, initially imposed in San Jacinto County, has now been lifted. However, officials still advise people to avoid the affected area as a precautionary measure. In Polk County, the shelter-in-place order has also been lifted, but residents are encouraged to limit unnecessary outdoor activity, especially if they have respiratory illnesses or other health problems. The use of HVAC systems is now at the discretion of individuals.
Impact on Schools and Evacuation Measures
School districts have announced that students would be released at their normal dismissal time. Goodrich students who were evacuated to Onalaska were allowed to return to Goodrich. Additionally, a private school located on FM 1127 was evacuated to the Shepherd ISD Administration Building.
Dangerous Chemicals Stored at the Plant
According to records from the Texas Commission on Environmental Quality, the plant reported storing various chemicals, including wood turpentine, phosphoric acid, xylene, diesel fuel, IMP-IC-2012, sulfuric acid, CDA-121, NP 9, isopropyl alcohol, IMB-BAC-2, AZA-121 dispersant, and acetic acid. The president of Sound Resource Solutions emphasized that they handle materials commonly found in households, such as under the kitchen sink, and they have been operating safely for a long time.
Civil Cases for Survivors of Factory Explosions
In the aftermath of the devastating explosion at the Texas chemical plant, survivors and their families may be seeking legal recourse for the harm they have suffered. To shed light on the potential civil case options, Attorney Laurence Banville sat down with local Texas workers' compensation lawyer, Marc Lenahan, Esq., for an exclusive conversation.
Laurence Banville (LB): Thank you for joining us, Mr. Lenahan. Factory explosion survivors may be wondering about their legal options. Could you explain what avenues they have for pursuing a civil case against those accountable?
Marc Lenahan, Esq. (ML): Certainly, Laurence. In situations like this, survivors and their families may have grounds to pursue a civil case for damages against those responsible for the explosion. They can potentially file a personal injury lawsuit or wrongful death claim, seeking compensation for medical expenses, pain and suffering, lost wages, and other related damages.
LB: How would survivors determine who is accountable for the explosion?
ML: Identifying liability can be complex and requires a thorough investigation. In this case, it is crucial to examine the actions of the chemical plant, including their safety protocols, maintenance practices, and adherence to regulations. Additionally, it may be necessary to assess the role of any third parties involved, such as equipment manufacturers or contractors. A skilled attorney can help gather evidence and determine liability.
LB: What challenges might survivors face when pursuing a civil case in the aftermath of a factory explosion?
ML: Factory explosion cases can be highly complex. Survivors may face challenges such as proving negligence, establishing causation, and dealing with aggressive defense tactics from responsible parties. It is essential to have a knowledgeable attorney who specializes in personal injury and wrongful death cases related to industrial accidents, as they understand the complexities involved and can navigate the legal process effectively.
LB: Are there any time limitations for survivors to file a civil case?
ML: Yes, there are statutes of limitations, which vary from state to state. In Texas, the statute of limitations for personal injury cases is generally two years from the date of the incident. However, it is crucial for survivors to consult with an attorney promptly to ensure they meet all necessary deadlines.
LB: In addition to pursuing a civil case, could survivors of factory explosions also be eligible for workers' compensation benefits?
ML: Absolutely, Laurence. Workers' compensation benefits may be available to survivors who were injured in the course of their employment at the time of the explosion. Workers' compensation provides medical coverage, wage replacement, and other benefits to help workers recover from work-related injuries or illnesses. It is crucial for survivors to notify their employer and file a workers' compensation claim promptly to initiate the process. However, it's important to note that workers' compensation typically limits the amount of compensation available and may not cover certain damages that can be pursued through a civil case. Consulting with an attorney who specializes in both workers' compensation and personal injury law can help survivors explore all available avenues for compensation.
LB: What advice do you have for survivors and their families who are considering pursuing a civil case?
ML: First and foremost, prioritize your well-being and that of your loved ones. Seek medical attention and care for any injuries sustained. Secondly, consult with an experienced personal injury attorney who can provide guidance based on the specifics of your case. They can assess the viability of a civil claim, gather evidence, and advocate for your rights throughout the legal process.
LB: Thank you, Mr. Lenahan, for sharing your insights and expertise. Your guidance will undoubtedly be valuable to those affected by this tragic incident and others facing similar circumstances.
Justice For Injured Factory Workers
After workers are injured at their place of work, legal professionals like Marc Lenahan, Esq., are prepared to support them in pursuing civil cases against those accountable. Individuals affected by such incidents are encouraged to consult with an attorney to understand their rights and explore avenues for compensation. Reach out today to learn more about your legal rights.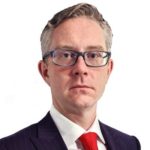 Mr. Banville is a personal injury attorney who has experience in handling auto accidents, work injuries, medical malpractice, dog bites, slip and falls, and representing survivors and victims of sexual abuse. Mr. Banville is affiliated with law firms in Pennsylvania, New York, New Jersey, Delaware, D.C., and Maryland. Abuse Guardian