HOUSTON, TX – Ronald Eglin, the owner of Texas School of Driving, a driver's education business located at 12280 Almeda Rd, Houston, TX 77045, has been arrested and charged with sexually assaulting a teenage student during and after her driving lesson. The 61-year-old is currently behind bars, but the Houston Police Department (HPD) believes there may be additional victims, including underage victims, and is urging them to come forward.
Claims of Sexual Assault and Potential Multiple Victims
The arrest came after a 17-year-old girl bravely reported that Eglin had sexually assaulted her during and after her driving lesson in early last month. The alleged assaults took place both in the car and inside the driving school building while the victim was waiting to be picked up by her mother. Shockingly, court documents reveal that Eglin instructed the victim not to disclose the incidents, citing his family as the reason. Furthermore, the documents allege that he showed the victim explicit sexual videos and pictures on his phone, involving multiple young girls with whom he claimed to have engaged in similar activities. According to Detective Curtis King of the HPD, it is disturbing to think that someone would take advantage of unsuspecting teenagers in this manner.
Possible Additional Abuse Victims and Lengthy Offense Period
Detectives suspect that Eglin may have victimized several students over the span of more than a decade that he owned and operated the Texas School of Driving. They are urging anyone who may have been victimized by Eglin to contact the Houston Police Department. Detective King stated that they believe the offenses may have occurred over a matter of several years, indicating that the scope of the potential abuse is significant.
Former Houston ISD Employee Accused of Sexual Assault
During a news conference, the HPD confirmed that Ronald Eglin is a former employee of the Houston Independent School District (HISD). According to court records, he used his position as a driving instructor and Houston ISD (HISD) staff member to approach his victims. The revelation of multiple police reports involving Eglin raised concerns among the judge presiding over the probable cause court hearing. The judge expressed apprehension about Eglin potentially being a serial rapist with access to additional victims due to his carefully designed career path, which facilitated his contact with vulnerable individuals.
Business Complaint and HISD Response
The Texas School of Driving, owned by Eglin, has had a formal complaint filed against it by the Houston Police Department with the Texas Department of Licensing and Regulation. Meanwhile, the HISD has taken immediate action to address the safety concerns associated with Eglin's interactions with students. In a statement, the HISD declared a ban on Eglin, prohibiting him from entering any HISD facilities, campuses, and buildings. He is also barred from attending meetings or activities and is forbidden from picking up or dropping off students. The district emphasized that the safety of their students is their top priority and that the ban is essential to maintain a secure learning environment.
Legal Proceedings and Charges of Child Sex Abuse
Ronald Eglin's next court appearance is scheduled for next Thursday, where he will face the charges brought against him. His bond has been set at $75,000, reflecting the seriousness of the allegations and concerns regarding public safety.
KHOU 11 News attempted to contact Eglin at his registered residence, but a woman who answered the door stated that he did not live there and had no comment. The investigation is ongoing, and law enforcement authorities are urging potential victims to come forward and provide any relevant information that may aid in the case.
This story serves as a reminder of the importance of reporting instances of sexual assault promptly and encourages affected individuals to seek support from the appropriate authorities and support services.
Seeking Justice: Interview with Texas Child Sexual Abuse Attorney
In the wake of disturbing allegations against a driving school owner accused of sexually assaulting a teenage student, it's crucial to reveal the legal avenues available to survivors of child sexual abuse. During this interview, esteemed child sexual abuse attorney Marc Lenahan, Esq., shares valuable insights and advice for survivors considering civil cases. Together, we discussed the steps, compensation possibilities, and the essential support survivors need to pursue justice and find healing after being assaulted.
Attorney Laurence Banville (LB): Today, we have a special guest joining us, attorney Marc Lenahan, an experienced child sexual abuse lawyer based in Texas. Thank you for joining us, Marc.
Attorney Marc Lenahan (ML): Thank you for having me, Laurence. It's a pleasure to be here.
LB: Marc, in light of the recent allegations against the driving school owner in Houston, it's crucial to discuss what survivors of child sexual abuse can do when seeking justice through civil cases. What advice would you give to survivors who are considering taking legal action?
ML: Laurence, it's essential for survivors to know that they have legal options to hold those accountable for their traumatic experiences. First and foremost, I encourage survivors to prioritize their well-being and seek professional support from therapists, counselors, or support groups specializing in trauma and abuse. It's crucial to have a strong support system throughout the legal process.
LB: Absolutely, emphasizing the well-being of survivors is paramount. Could you cover the legal steps survivors can take to pursue justice through civil cases?
ML: Certainly, Laurence. Survivors have the option to file a civil lawsuit seeking compensation for the harm they have endured. It's crucial to consult with an experienced child sexual abuse attorney who can guide them through this complex legal process. The attorney will work closely with the survivor to gather evidence, interview witnesses, and build a compelling case.
LB: That's important information, Marc. Can you elaborate on the types of compensation survivors may be eligible for in these civil cases?
ML: Certainly, Laurence. In civil cases, survivors may be entitled to various types of compensation, such as medical expenses, therapy costs, loss of earnings, pain and suffering, and in some cases, punitive damages. Each case is unique, and the compensation awarded will depend on the specific circumstances and the extent of the harm suffered.
LB: Thank you for explaining that, Marc. Lastly, what message would you like to convey to survivors who may be hesitant or unsure about pursuing a civil case?
ML: Laurence, I want survivors to know that they are not alone, and their voices deserve to be heard. Taking legal action can provide survivors with a sense of validation, accountability, and closure. It's essential to consult with an attorney who specializes in child sexual abuse cases, as they have the knowledge and experience to navigate the legal complexities and fight for justice on behalf of survivors.
LB: Thank you, Marc, for sharing your expertise and shedding light on the legal avenues available for survivors of child sexual abuse. Your dedication to this area of law is commendable, and we appreciate your insights today.
ML: Thank you, Laurence. It's been a pleasure discussing this crucial topic with you.
Free Consultations for Survivors of Child Sexual Abuse
If you are a survivor of child sexual abuse or know someone who is, it's important to remember that you are not alone. Seeking justice and healing is possible. Many child sexual abuse attorneys, like Marc Lenahan, Esq., offer free consultations to survivors, providing them with an opportunity to discuss the case and explore their legal options. Remember, taking that first step toward justice can be empowering. Reach out today to learn more about your rights and the support available to you on your journey towards healing and reclaiming your voice.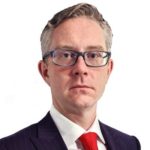 Mr. Banville is a personal injury attorney who has experience in handling auto accidents, work injuries, medical malpractice, dog bites, slip and falls, and representing survivors and victims of sexual abuse. Mr. Banville is affiliated with law firms in Pennsylvania, New York, New Jersey, Delaware, D.C., and Maryland. Abuse Guardian