A woman from Santa Barbara, California is suing Tristar Products and Costco, writing in her new complaint that a Power Pressure Cooker XL suddenly exploded during normal operation, leading to severe burns, excruciating pain, and permanent scarring.
Her lawsuit, now pending in the US District Court for the Central District of California, was filed on July 21, 2017. Learn more from a Power pressure cooker XL lawyer.
Lawsuit: Pressure Cooker Caused "Disfiguring Burns"
As the new lawsuit states, the plaintiff was using her Power Pressure Cooker XL on January 18, 2017 when the machine "malfunctioned and caused severe, permanent and disfiguring burns to [her] body." She accuses Tristar, one of America's leading "As Seen On TV" companies, of marketing and selling an "unreasonably dangerous" product. Cost-Co, she continues, should be held liable for failing to inspect the cooker properly before putting it on store shelves.
These companies, the plaintiff says, warranted to consumers that the Power Pressure Cooker XL was safe to use when employed for its intended purpose. Advertisements created by Tristar Products, for example, explicitly state that its pressure cooker is "safe" for normal use, coming with at least six "Built-In Safety Features" that should prevent explosions of the kind currently being reported.
More basically, Costco, the country's largest retail membership club, implicitly ensured to its customers that the pressure cooker was, simply by choosing to sell the machine.
At Least 21 Cooker Lawsuits In Federal Court
This isn't Tristar's first run-in with a civil lawsuit. Today, at least 21 Power Pressure Cooker XL lawsuits are pending in federal courts across the country. In the vast majority of these claims, court records describe similar incidents, in which an unsuspecting consumer was simply using the pressure cooker normally when it unexpectedly blew up. At least two of these lawsuits have already been settled, with Tristar agreeing to pay injured consumers financial compensation.
No Recall Yet For Power Pressure Cooker XL
In her California lawsuit, the woman from Santa Barbara takes these lawsuits, along with a dozen reports of similar explosions to the Consumer Product Safety Commission, as significant evidence that both Tristar and Costco (at the least) should have been aware of the pressure cooker's alleged defects. Her lawsuit calls for a recall, which she says would take the Power Pressure Cooker XL off the market completely and potentially save other people from severe harm.
Needless to say, Tristar Products has not yet recalled the Power Pressure Cooker XL. Costco continues to sell the pressure cooker, at a regular price of $89.99.
Defendants Deny Pressure Cooker "Malfunction"
The plaintiff initially filed her lawsuit in a state court, the Superior Court of California for the County of Santa Barbara. Soon, the claim was "removed" to a California federal court, where it is now pending under the guidance of District Judge Michael W. Fitzgerald.
As of this writing, both Tristar Products and Costco have submitted their preliminary answers to the woman's complaint. In these documents, Costco "denies that a pressure cooker malfunction caused severe, permanent and disfiguring burns to [the plaintiff's] body." Tristar denies this factual claim in its own court filing, but it's unclear how either company, at this early stage of litigation, could know anything about what happened in the woman's kitchen or how she was hurt.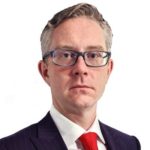 Mr. Banville is a personal injury attorney who has experience in handling auto accidents, work injuries, medical malpractice, dog bites, slip and falls, and representing survivors and victims of sexual abuse. Mr. Banville is affiliated with law firms in Pennsylvania, New York, New Jersey, Delaware, D.C., and Maryland. Abuse Guardian