Tristar Products has entered an undisclosed settlement agreement with a couple who accused the New Jersey-based company of manufacturing a defective faulty pressure cooker. In their federal claim, officially closed on August 17, 2017, the Texas couple described their horror when a Power Pressure Cooker XL suddenly exploded the first time they tried to use it. The case, filed in the US District Court for Southern District of Texas, was officially closed on August 17, 2017.
Cooker Explosion Results In Financial Settlement
Since its introduction in 2014, the Power Pressure Cooker XL has quickly become one of America's most popular pressure cookers. The appliance's reputation for efficient food preparation and unmatched flavor is largely driven by television ads and informercials. The Power Pressure Cooker XL is prominently featured on store shelves as an "As Seen On TV" product. That's how the two plaintiffs were introduced to the machine on July 3, 2014, after watching a commercial about it.
We can assume the couple was assured by Tristar's many claims of safety. In product advertisements, infomercials and user manuals, Tristar describes in detail the pressure cooker's many safety features, including a lid safety lock to prevent the pot from being opened under pressure and a back-up safety release valve. At the least, the couple had reason to believe that, under normal operating conditions, the Power Pressure Cooker XL was safe to use.
"Extensive & Severe" Injuries
The reality, as the couple wrote in their legal complaint, was very different. Mrs. V, whose full name is being withheld to protect her privacy, set up her new Power Pressure Cooker XL for the first time on August 2, 2014, court documents relate. Following the device's included instructions, she went about preparing some pinto beans for the family dinner. The machine appeared to be working fine.
When the cooker had finished cooking, she unplugged the device and left it on the counter to keep her cooked beans warm. Two hours later, "without warning, the lid blew off the cooker," Mrs. V wrote in her complaint. Mrs. V was instantly covered in scalding hot pinto beans.
She suffered "extensive and severe burns" and her husband rushed her to the emergency room. Mrs. V spent 20 days in the hospital, undergoing a battery of treatments for her burns. She is permanently scarred.

Pressure Cooker Was Not Modified, Couple Says
The complaint makes clear that the couple did nothing to modify their Tristar-made device before using it. The counter was level and the pressure cooker was free from obstructions. Nothing had been placed on top of the machine. Mr. and Mrs. V are also adamant that their pressure cooker was being used for its intended purpose, namely cooking food. As their lawsuit notes, the Power Pressure Cooker XL was designed, manufactured and marketed to do exactly that.
But the pressure cooker did far more than that, the couple says. It exploded, suddenly, without a moment's notice and caused severe personal injuries. Nothing could explain this occurrence, the family claims, but a product defect. "The cooker, which was sold and delivered to Plaintiffs by [Tristar Products] and ultimately used by Mrs. V[…], was, at the time of sale and delivery, in a defective condition and unreasonably dangerous to the ultimate user," they write.
Strict Liability: A Manufacturer's Duty To Consumers
On June 12, 2015, the Texas couple filed their product liability claim against Tristar Products. It was logged as case number 1:15-cv-00108. Notably, the plaintiffs argued that Tristar should be held liable for Mrs. V's severe injuries under a legal theory known as strict liability.
Almost solely applied to cases involving defective products, strict liability places an extraordinarily-high standard of responsibility onto consumer product manufacturers. Under strict liability, plaintiffs have no obligation to prove that a manufacturer was negligent, reckless or careless in designing, manufacturing or marketing a product. All that must be shown is that the product was, in fact, defective, creating an unreasonable risk of harm to consumers when used as intended.
Alongside their strict liability claims, the couple also argued that Tristar had acted negligently, failing to take the steps necessary to ensure that its appliance would not blow up during operation.
Two-Year Litigation Focuses On Corporate Records
Over the next two years, Tristar and the plaintiffs battled over issues of discovery, as the company, in a number of motions, attempted to prevent the release of confidential information, including internal corporate reports on prior pressure cooker incidents and near-misses.
Court records suggest that most of these requests were ultimately granted, but the documents produced are kept under confidential seal.
Legal Battle Draws In Multiple Defendants
In March 2016, the plaintiffs filed an amended complaint, drawing a second defendant into the lawsuit. Alongside Tristar Products appeared Pro Q.C. International North America, a global company that tests product designs for safety issues. The couple accused Pro Q.C., which has a US headquarters in Illinois, "was negligent in testing the cooker."
A number of other defendants would be added to the case in due time, including Zhongshan USATA, a Chinese manufacturer of electrical appliances. Front Source, a company with whom Tristar had contracted to locate a manufacturer and handle certain transportation matters, was also included.
Meanwhile, Tristar claimed that the couple's son should be included as a "responsible third-party," accusing the boy of having "improperly secured the lid to the pressure cooker."
Settlement Amount Kept Secret
Litigation continued, as all sides in the dispute prepared their cases for trial. Court records, however, died out, as Tristar and the couple entered settlement conferences.
The result of these negotiations was announced on August 8, 2017, when Tristar Products filed a notice of settlement. The case was closed nine days later, but the nature of the settlement and its amount of compensation have not been made public.
Have There Been Other Pressure Cooker Settlements?
This is now the second Power Pressure Cooker XL lawsuit to reach an undisclosed settlement. A prior case, in which a couple from Florida said Tristar's device had suddenly exploded during operation, was settled after a lengthy period of court-ordered mediation. This first lawsuit, filed in the US District Court for the Southern District of Florida, was closed on April 20, 2016.
It's possible that these two pressure cooker settlements are only the tip of the iceberg. Many financial settlements are brokered out-of-court, before injury victims even have the chance to file a lawsuit. Most of these agreements never make their way into the light of day.
ALDI Recall May Drive More Injury Lawsuits
Tristar Products is not the only pressure cooker maker to come under fire in recent years. Explosion claims have also been filed against Wolfgang Puck Worldwide, the consumer product arm of the renowned chef's commercial empire, Fagor America, Maxi-Matic and Tabletops Unlimited.
Legal experts believe that a number of lawsuits could be on the way in relation to the Crofton Chef's Collection Pressure Cooker, a model sold at ALDI stores world-wide until a recent recall over safety concerns. The pressure cooker, which was on the market for under a month, was recalled due to a defective lid locking mechanism, according to ALDI's press release.
Continue Reading: Wolfgang Puck Under Fire For "Exploding" Pressure Cookers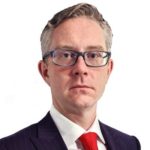 Mr. Banville is a personal injury attorney who has experience in handling auto accidents, work injuries, medical malpractice, dog bites, slip and falls, and representing survivors and victims of sexual abuse. Mr. Banville is affiliated with law firms in Pennsylvania, New York, New Jersey, Delaware, D.C., and Maryland. Abuse Guardian