Waco, TX – The Texas Department of Public Safety (DPS) is currently investigating a tragic accident that occurred early Sunday morning, resulting in the death of one individual. The incident took place on November 5 at approximately 12:00 a.m. on the northbound lanes of Interstate 35 near mile marker 345.
Determining Liability After Semi-Truck Crash
According to the Texas DPS, the crash transpired when a semi-truck abruptly changed lanes, colliding with another vehicle. The impact caused the vehicle to lose control and subsequently crash into a second semi-truck. The sequence of events unfolded swiftly, leading to devastating consequences.
Woman Killed in Truck Accident
Tragically, the driver of the vehicle involved in the collision suffered severe injuries and was rushed to Baylor Scott and White Medical Center located in Waco. Despite the best efforts of medical staff, the driver, identified as 46-year-old Christena Monroe from Arlington, succumbed to her injuries at the hospital. Texas DPS has already notified the next of kin regarding this heartbreaking loss.
Investigation to Identify Semi-Truck Driver Negligence
As the investigation into this fatal crash continues, DPS authorities will diligently work to uncover all the details surrounding the incident. The ongoing investigation aims to determine the contributing factors, potential negligence or wrongdoing, and any other relevant aspects related to the crash.
Seeking Justice: Legal Options for Wrongful Death Cases Following Fatal Truck Accidents
In the wake of tragic accidents involving semi-trucks, the surviving family members are often left grappling with immense grief and the overwhelming task of seeking justice. In this interview, we had the privilege of speaking with esteemed truck accident attorney Marc Lenahan, Esq., who specializes in wrongful death cases in Texas. With his extensive experience and deep understanding of the legal complexities surrounding truck accidents, Marc uncovers what surviving family members can do in civil cases against those accountable. Join us as we explore the legal options, types of damages, challenges, and the vital role of expert guidance in pursuing justice for the devastating loss caused by semi-truck accidents.
Attorney Laurence Banville (LB): Thank you for joining us, Marc.
Attorney Marc Lenahan (ML): Thank you, Laurence. It's a pleasure to be here and discuss such an important topic.
LB: Absolutely. Let's dive right in. When a family tragically loses a loved one in a semi-truck accident, what are their options for seeking justice through a civil case?
ML: In such heartbreaking situations, surviving family members may have the option to pursue a civil case against those accountable for the accident. They can file a wrongful death lawsuit seeking compensation for their loss. This legal action holds responsible parties, such as the truck driver, trucking company, or even the manufacturer, if there was a defect, accountable for their actions or negligence that led to the fatal accident.
LB: That's crucial information. Could you explain the types of damages that surviving family members can seek in a wrongful death case related to a semi-truck accident?
ML: Certainly. Surviving family members can pursue various types of damages in a wrongful death case. These may include compensation for medical expenses incurred before the victim's passing, funeral and burial costs, lost future income, loss of companionship, and emotional pain and suffering. Each case is unique, and the specific damages sought will depend on the circumstances and the impact of the loss on the family.
LB: It sounds like there are significant challenges in pursuing a civil case against those accountable for a semi-truck accident. What are some of the common hurdles and complexities that families may encounter?
ML: Absolutely, Laurence. Truck accident cases present unique challenges. One common hurdle is identifying all potentially liable parties, as multiple entities may be involved, such as the truck driver, trucking company, maintenance provider, or even the manufacturer. Additionally, gathering evidence and establishing negligence can be complex due to the need for accident reconstruction, analysis of driving records, and compliance with federal and state trucking regulations. It's crucial to work with experienced attorneys who understand the intricacies of truck accident litigation.
LB: That's excellent advice, Marc. Lastly, what role does expert guidance play in helping surviving family members navigate the legal process and seek justice?
ML: Expert guidance is invaluable in these cases. Skilled attorneys specializing in truck accidents have the knowledge, resources, and connections to conduct thorough investigations, consult with accident reconstruction experts, and negotiate with insurance companies. They can guide families through the legal process, provide support, and fight for their rights to ensure they receive the compensation they deserve.
LB: Thank you, Marc, for sharing your insights and shedding light on the options available to surviving family members in civil cases related to semi-truck accidents. Your expertise and compassion are truly commendable.
ML: Thank you, Laurence. It's been a privilege to discuss this important topic and provide some clarity for those seeking justice in such tragic circumstances.
Free Consultations for Families of Victims Killed in Semi-Truck Wrecks
If you or your family have been affected by the devastating loss of a loved one in a fatal truck accident, it is crucial to remember that you are not alone in seeking justice. We encourage you to contact us for a free consultation with an experienced attorney like Marc Lenahan, Esq., who specializes in wrongful death cases. They can evaluate your case, offer guidance, and help you understand your legal options. Remember, taking the first step towards seeking justice can make a significant difference in obtaining the compensation and closure you deserve.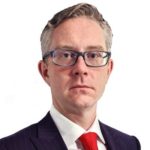 Mr. Banville is a personal injury attorney who has experience in handling auto accidents, work injuries, medical malpractice, dog bites, slip and falls, and representing survivors and victims of sexual abuse. Mr. Banville is affiliated with law firms in Pennsylvania, New York, New Jersey, Delaware, D.C., and Maryland. Abuse Guardian