A man was killed Friday while driving a forklift at Lineage Logistics, according to Brockport Police Department officials.
According to authorities, the man was driving a forklift about 7:30 a.m. when his body was entangled between a pole and the machine while backing up. Unfortunately, he was pronounced dead at the scene of the accident.
William Spoor, 57, of Clarendon, Orleans County, was eventually identified as the victim. As the investigation continues, the Brockport police department will proceed to work with OSHA to identify what went wrong.
Forklift Accident Injuries – Do You Qualify For Filing A Compensation Claim?
During a recent interview with personal injury lawyer, Laurence Banville, we asked a few questions regarding what victims of forklift accidents should do following an accident. Here is what we had to share with us.
Legal Examiner: Can forklift operators pursue compensation for injuries?
Laurence Banville: Workers' comp may be available for an injury sustained by a forklift driver if he was working when his injuries occurred. The main source of recovery when an accident like this happens is workers' compensation, which provides limited benefits to most employees who are hurt on the job.
Legal Examiner: How do negligence lawsuits work?
Laurence Banville: Injured workers may be able to sue employers for negligence under state tort law. If there's an injury caused by a forklift accident, then different contractors might be held responsible for that injury. If an employee proves that his employer was negligent in causing him injury, he may be entitled to compensation for medical expenses, lost wages, pain and suffering, etc.
Sources:
https://www.rochesterfirst.com/brockport/victim-identified-in-fatal-brockport-workplace-accident/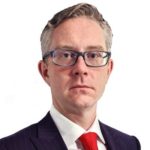 Mr. Banville is a personal injury attorney who has experience in handling auto accidents, work injuries, medical malpractice, dog bites, slip and falls, and representing survivors and victims of sexual abuse. Mr. Banville is affiliated with law firms in Pennsylvania, New York, New Jersey, Delaware, D.C., and Maryland. Abuse Guardian