Apartment Building Catches Fire From a Lithium-Ion Battery
According to ABC 7, a firefighter was injured putting out a building fire located on Grand Concourse in the Fordham Heights section of the Bronx, New York.
On Saturday, January 8, 2022, at around 2 a.m., a four-story apartment building caught fire. Fire officials determined that the fire began in a restaurant on the lower floor. After an investigation, they identified the cause of the fire as a lithium-ion battery from either an electric scooter or an e-bike. One firefighter was injured while putting the fire out, but all residents were evacuated unharmed. The condition of the firefighter has not been released. It took the firefighters three hours to get the structural fire under control.
Dangers of Lithium-ion Batteries
These types of batteries can be found in many of our daily used devices. These include cell phones, laptops, tablets, scooters, hoverboards, e-bikes, electric scooters, and even electric cars. Lithium-ion batteries have a higher energy density than other types of batteries. This allows them to be utilized in high-power portable devices, keeping them running longer. Unfortunately, we do not always think of the dangers they can cause. Across the country, hospitals are seeing lithium-ion battery injuries at an increasing rate. Many times they result in life-changing injuries, including loss of eyesight and severe burns. When these batteries explode, they often result in second and third-degree burn injuries, leading victims to undergo skin grafts that may leave scarring and disfigurement. Since 2014, more than 5,000 reports have been made of fires caused by lithium-ion batteries.
Compensation for Lithium-ion Fire Injuries
We recently discussed the issue of the dangers of lithium-ion batteries with fire injury lawyer Laurence Banville. He shared some legal options available to victims of fires sparked by these batteries, explaining when victims may be awarded compensation for lithium-ion fire injuries.
Legal Examiner: How common are lithium-ion battery injuries?
Laurence Banville: Too often, people do not realize the hazards that lithium-ion batteries may cause. They are found in our everyday electronics and even in electric cars. Consumers put trust in the manufacturers to offer safe products. Sadly, we have seen many cases of these batteries overheating and becoming a fire hazard. The way they are designed causes them to have a sensitivity to extreme heat, and they are quite flammable. When these rechargeable batteries are defective, they can explode, causing massive fires harming victims and buildings.
Legal Examiner: Who can be held liable for fires caused by lithium-ion batteries?
Laurence Banville: Manufacturers have a legal responsibility to provide consumers with safe products. They can be held accountable for the design and manufacturing of defective products. When safety is neglected, a manufacturer can be held liable. If they have knowledge of reports that the product is malfunctioning and causing harm to others, yet they continue to sell the item, they can be found negligent.
Legal Examiner: Can victims injured in lithium-ion fires file a civil lawsuit?
Laurence Banville: In cases of manufacturer negligence, injured victims of lithium battery fires may have the legal right to file a lawsuit. Victims should explore their options with an experienced fire injury lawyer. The lawyer will be able to help identify who can be held liable for building fires started by lithium-ion batteries.
Sources:
https://legalherald.com/bronx-ny-lithium-ion-battery-sparked-apartment-fire-that-injured-one-firefighter/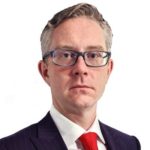 Mr. Banville is a personal injury attorney who has experience in handling auto accidents, work injuries, medical malpractice, dog bites, slip and falls, and representing survivors and victims of sexual abuse. Mr. Banville is affiliated with law firms in Pennsylvania, New York, New Jersey, Delaware, D.C., and Maryland. Abuse Guardian