The development of certain cancers and adverse birth outcomes have been linked to Camp Lejeune drinking water.
Families who lived at Camp Lejeune between 1950 through 1987 and ingested drinking water during that time, may now have access to justice through a new law.
Unknown to the marines and their families, the water contained VOC trichloroethylene (TCE) and tetrachloroethylene (PCE) contaminants that made the drinking water unsafe for consumption.
Camp Lejeune Water Contamination List Of Diseases
Our attorneys have set up a helpline for those who suffered any of the below conditions and would like to know if they qualify for compensation:
Plastic Anemia
Parkinson's Disease
Kidney Cancer
Renal Toxicity
Multiple Myeloma
Lung Cancer
Breast Cancer
Hepatic Steatosis
Liver Cancer
ALS (Lou Gerhig's Disease)
Female Infertility
Nuerobehavioral Effects
Non-Hodgkin's Lymphoma (NHL)
Myelodysplastic Syndrome
Scleroderma
Esophageal Cancer
Miscarriage
Bone Marrow Conditions
Bladder Cancer
Leukemia
In addition to the above, our attorneys are also investigating any childhood injuries or conditions diagnosed prior to the child becoming 18 years old:
Brain defects
Leukemia
Low birth weight
Birth defects
Death
Latest News On Camp Lejeune Water Contamination 2022
June 20 – 2022 Update – The Camp Lejeune Justice Act of 2022, an act which would allow claims from military families to come forward for injuries and conditions developed as a result of exposure to contaminated water at the military base, has passed both the House and the Senate. The Act will now go back to the House for amendments made by the Senate. The House Rules committee are expected to take up the Bill on 6/21/2022 at 2pm and pass quickly before heading to President Biden's desk for signature into law next week. Source: "https://www.newsobserver.com/news/politics-government/article262627867.html"
Camp Lejeune Injury Claims: Frequently Asked Questions Answered By Our Lawyers
What are the Camp Lejeune Water Contamination Settlement Amounts?
At this time the amounts are not yet known. In the event claims can be brought under the Camp Lejeune Justice Act of 2022, each case will be different due to the varying degree of damage and injury suffered by those who ingested the water. For a free claim evaluation, contact our attorneys to get a better valuation of your claim.
Is there a Camp Lejeune 2022 Class Action Lawsuit?
As of the time of writing this article, we are not aware of a class action lawsuit that has been filed in federal court.
How do I file a claim for Camp Lejeune water contamination?
The exact process has not yet been established. At the moment cases are statute barred, however this could change with the passing of the Camp Lejeune Justice Act of 2022. Our lawyers at Justice Guardians have partnered with North Carolina attorneys Edwards Beightol who are actively assisting families impacted by water contamination at Camp Lejeune. Call our Camp Lejeune claim helpline for more information.
What toxins were in the water at Camp Lejeune?
A study of drinking water quality in the Camp Lejeune area, North Carolina, identified the presence of trichloroethylene, tetrachloroethylene, vinyl chloride, and benzene in some of the drinking water supply wells. They are all colorless chemicals.
What happened Camp Lejeune contamination?
According to the ATSDR, the water treatment plant in Camp Lejeune had been operated since the 1950s, and the water from the Tarawa Terrace water treatment plant had primarily been contaminated by PCE. The source of the contamination was the waste disposal practices at ABC One Hour Cleaners, an off base dry cleaning company.
What was wrong with the water at Camp Lejeune?
People living or working at the United States Marine Corps Base Camp Lejeune, North Carolina, were potentially exposed to drinking water contaminated with industrial solvents, benzene, and other chemicals from the 1950s until the 1980s. 
What are the symptoms of neurobehavioral effects?
Headaches, lack of coordination, sensory disturbances, confusion, depression, tension, difficulty concentrating, and changes in neurobehavioral testing that indicate deficits in attention, reaction time, visuomotor coordination, motor function, and digit symbol recognition are all symptoms of neurobehavioral effects.
What are the symptoms of the Camp Lejeune water contamination?
Presumptive Conditions Associated with Camp Lejeune drinking water, that make the VA's List include:
Adult leukemia – which is a cancer that affects adults.
Myelodysplastic disorders, such as aplastic anemia.
Bladder cancer is a malignancy of the bladder.
Kidney cancer is a disease that affects the kidneys.
Cancer of the liver.
Multiple myeloma is a type of cancer that affects the blood cells.
Non-lymphoma Hodgkin's is a type of cancer that affects the lymphatic system.
Parkinson's disease is a neurological disorder.

English: Seaman Chad R. Erdmann, U.S. Navy, Public domain, via Wikimedia Commons
What effects did the Camp Lejeune contamination have on humans?
Several effects have been reported over the years. Cancers of the kidney, lung, and breast, as well as scleroderma, liver disease, kidney disease, and spontaneous abortion, were among them.
What are some neurobehavioral disorders?
Neurobehavioral disorders include ADHD, autism, obsessive-compulsive disorder, and Tourette's Syndrome. Damage to the brain can be caused by an external force such as a blow to the head, which is known as a traumatic brain injury, or by a disease, which is known as a non-traumatic brain injury, and that can be caused by exposure to contaminated water.
What is Camp Lejeune diagnosis?
While this is a question we have received, we are not aware of a medical condition such as Camp Lejeune Diagnosis. However, as referenced above, several cancers have been linked to consuming the contaminated drinking water.
Can leukemia be caused by contaminated water?
Yes. Several studies have linked drinking water that is contaminated with VOCs with an increased risk of leukemia. However a complete medical history needs to be assessed as other factors can lead to such a diagnosis.
How was the Camp Lejeune contamination cleaned up?
Contaminated soils, drums, above-ground storage tanks, subterranean storage tanks, batteries, waste liquids, and dense non-aqueous phase liquid (DNAPL) were removed and disposed of across the site by the Navy. The Navy conducted additional efforts at multiple locations to remediate connected groundwater contamination.
Is Camp Lejeune water safe to drink?
Yes, today it is safe and has been reported safe since March 1987. The full federal and state laws and regulations created to assure safe drinking water are followed at Camp Lejeune. However, it was not safe before 1987.


Alfred T. Palmer, Public domain, via Wikimedia Commons
What is Camp Lejeune famous for?
Camp Lejeune (luh-jern) has been the home of "Expeditionary Forces in Readiness" since September 1941, and it has also served as the home base for the II Marine Expeditionary Force, 2nd Marine Division, 2nd Marine Logistics Group, and various combat units and support commands over the years.
What is the Camp Lejeune Justice Act?
This measure allows anybody who were harmed by contaminated water at Camp Lejeune in North Carolina between August 1, 1953, and December 31, 1987 to sue and recover damages. Individuals who have been exposed to contaminated water for at least 30 days are eligible for this action, under the law. As of June 20, 2022, the Act is pending in the House after approval by the US Senate. It is expected to be signed into law.
Is Camp Lejeune the largest military base?
Camp Lejeune is a 153,439-acre military base with 14 miles of Atlantic Ocean shoreline. Camp Lejeune is the largest Marine Corps installation on the East Coast, and it is critical to the Marine Corps' ability to conduct expeditionary operations.
How many Marines are stationed at Camp Lejeune?
Approximately 137,526 marines, sailors, retirees, their families, and civilian employees call Camp Lejeune home.
What happened at Camp Lejeune between 1957 and 1987?
During that period, USMC service men and their families bathed in and drank tap water that was tainted with hazardous chemicals at concentrations ranging from 240 to 3400 times the levels permitted by safety standards.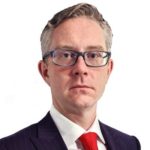 Mr. Banville is a personal injury attorney who has experience in handling auto accidents, work injuries, medical malpractice, dog bites, slip and falls, and representing survivors and victims of sexual abuse. Mr. Banville is affiliated with law firms in Pennsylvania, New York, New Jersey, Delaware, D.C., and Maryland. Abuse Guardian