Baltimore, MD – In a shocking incident on Friday, October 27, 2023, three teenagers were wounded in a shooting that occurred outside Carver Vocational Technical High School in west Baltimore. The incident took place just as classes were starting that morning, leaving the school community in a state of shock and raising concerns about the rising youth violence plaguing the city.
Escalating Youth& Gun Violence in Baltimore
The shooting at Carver Vocational Technical High School further compounds the growing problem of youth violence in Baltimore. Throughout the year, the city has witnessed an alarming increase in incidents involving Baltimore public school students being shot on or near high school campuses. This distressing trend persists despite a decrease in overall gun violence over the past several months.
Victims Suffer Non-Life Threatening Injuries in School Shooting
According to Baltimore Deputy Police Commissioner Kevin Jones, the victims involved in Friday's shooting all sustained non-life-threatening injuries. During a news conference held at the scene, Commissioner Jones provided details of the incident, shedding light on the circumstances that led to the violence.
School Assault Plot Involving Parents and a Teenager
The investigation revealed that a 15-year-old male was brought to the school by his parents with the intention of assaulting someone. Shockingly, both the parents and the teenager actively participated in the assault, which involved the teen pistol-whipping an unidentified victim.
School Fight and Gunfire Leaves Multiple Injured
Following the assault, the 15-year-old assailant fled the scene but encountered another 15-year-old Carver student at the front of the school. A confrontation ensued between the assault suspect and the Carver student, leading to both individuals opening fire. Tragically, both 15-year-olds and an uninvolved 16-year-old Carver student were shot during the exchange of gunfire.
Investigation to Determine Liability
Amidst the chaos, a third student managed to seize one of the guns involved and fled the scene. The exact motive behind the student's actions remains unknown at this time.
Law enforcement acted swiftly, apprehending all five individuals involved in the incident, including the two parents and the third student who fled with the gun. All five individuals are currently in police custody, and charges are pending, particularly for the parents who were complicit in the assault.
School Safety and Accountability Prioritized
The shooting at Carver Vocational Technical High School has reignited concerns about safety in Baltimore's educational institutions. Authorities are working diligently to address the persistent issue of youth violence and to hold those responsible accountable for their actions.
As the investigation continues, the community remains hopeful that measures will be implemented to prevent such incidents from occurring in the future and to ensure the safety and well-being of all students and staff in Baltimore's schools.
Justice for School Shooting Victims
Attorney Laurence Banville (LB): Good evening, I'm here with attorney Aaron Blank, Esq., a local Maryland-based gun violence injury attorney. Today, we'll discuss how survivors and families affected by school shootings can seek justice through civil lawsuits against negligent schools. Aaron, thank you for joining us.
Attorney Aaron Blank (AB): Thank you, Laurence. It's a crucial topic that needs attention, and I'm glad to be here to shed light on the legal avenues available to those impacted by such tragedies.
LB: Absolutely, Aaron. Unfortunately, incidents like the recent shooting at Carver Vocational Technical High School in Baltimore highlight the urgent need for justice and accountability. How can survivors and their families pursue civil lawsuits against negligent schools?
AB: When it comes to holding schools accountable, it's important to establish negligence on their part. This can include factors such as inadequate security measures, failure to respond to warning signs, or negligence in enforcing safety protocols. Survivors and their families can initiate civil lawsuits seeking compensation for damages, including medical expenses, emotional distress, and loss of quality of life.
LB: That's crucial information, Aaron. Can you elaborate on the process involved in filing a civil lawsuit against a school?
AB: Certainly, Laurence. The first step is to consult with a qualified attorney experienced in handling school shooting cases. They will evaluate the circumstances, gather evidence, and assess the potential liability of the school. It's important to note that schools have a responsibility to provide a safe environment for their students, and when they fail in that duty, they can be held accountable in civil court.
LB: That's a significant duty schools have, and it's crucial to ensure they fulfill it. What challenges might survivors and their families face during the legal process?
AB: One of the main challenges is establishing a direct connection between the school's negligence and the injuries suffered by the victims. This requires a thorough investigation, expert testimonies, and strong evidence to demonstrate the school's failure to prevent the shooting or adequately respond to the threat. Additionally, navigating the legal complexities can be overwhelming, which is why having an experienced attorney by their side is vital.
LB: Absolutely, having legal guidance is essential in navigating the complexities of such cases. Lastly, Aaron, what message would you like to convey to survivors and their families who are considering pursuing civil lawsuits?
AB: I would like them to know that they are not alone in their pursuit of justice. Civil lawsuits can not only provide financial compensation but also help shed light on systemic failures and potentially drive change to prevent future tragedies. It's crucial to consult with an attorney who can offer guidance, support, and fight for their rights throughout the legal process.
LB: Thank you, Aaron, for sharing your valuable insights on seeking justice through civil lawsuits in school shooting cases. It's important for survivors and their families to understand their options and take steps towards holding negligent schools accountable.
AB: Thank you, Laurence. It's been a pleasure discussing this important topic with you today.
Gun Violence Attorney Fighting For Survivors of School Shootings
If you or your loved ones have been affected by a school shooting incident, it is crucial to seek legal guidance and explore your options for justice. Our team of experienced school shooting attorneys is here to help. Contact us today for a free consultation to discuss your case and understand your rights. We are dedicated to providing support, fighting for accountability, and seeking the compensation you deserve. Don't hesitate to reach out – together, we can work towards a safer future for our schools.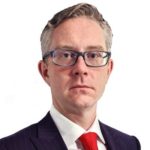 Mr. Banville is a personal injury attorney who has experience in handling auto accidents, work injuries, medical malpractice, dog bites, slip and falls, and representing survivors and victims of sexual abuse. Mr. Banville is affiliated with law firms in Pennsylvania, New York, New Jersey, Delaware, D.C., and Maryland. Abuse Guardian