A new pressure cooker class action lawsuit filed in Connecticut federal court accuses kitchen appliance giant Cuisinart of manufacturing and marketing a defective pressure cooker, Fox 19 reports.
Pressure Cooker Explosion Leads To Cuisinart Class Action
Cuisinart's CPC-600 series pressure cooker can explode at a moment's notice, according to plaintiff Shelly Wicklund, who claims in court documents filed on August 2, 2018 that her own CPC-600 series pressure cooker exploded during use one day, scalding her with a hot chili mixture. Wicklund blames the problem on a "defective lid locking mechanism."
In product marketing materials, Cuisinart says that its pressure cooker is "safe" and "easy to use," listing a "lid that has to be locked in place before pressure builds and stays locked until pressure is released" among the unit's primary safety features. Cuisinart repeatedly emphasizes the safety of its CPC-600 series pressure cooker, saying that the model is "absolutely safe," with a lid that remains "tightly sealed" during operation.
Despite these claims, Shelly Wicklund, the representative plaintiff in the new class action lawsuit, accuses the company of designing, manufacturing, marketing and selling a pressure cooker with "a serious and dangerous defect."
Plaintiff Says Cuisinart CPC-600 Is Defective
In court documents, Wicklund explains how the CPC-600 series pressure cooker can go wildly wrong during operation. As she describes in her lawsuit, "the lid locking safety feature […] is easily overcome, allowing the lid to be rotated and removed when there is still pressure inside the unit." Moreover, Wicklund claims that the pressure cooker can become pressurized even when the lid is not securely attached, "which can result in the lid explosively separating from the cooker without warning."
"The internal pressure," Wicklund writes, "can cause the contents to erupt from the pressure cooker when it is being used for its intended purpose, discharging the scalding hot contents onto unsuspecting consumers[,] resulting in significant injuries." The class action alleges that Cuisinart knew or should have known of the defect.
Cuisinart Marketing Lists Pressure Cooker As "Safe"
Wicklund says that she relied on Cuisinart's allegedly misleading marketing in purchasing her own pressure cooker, which she claims exploded during normal operation one day, when she was making chili. The plaintiff claims that she thoroughly read the unit's operating manual, taking note of the section that describes how "any pressure in the cooker can be hazardous." The manual clearly states that "the lid is double-locked and cannot be opened," but Wicklund alleges that these claims are false.
Plaintiff says she also encountered Cuisinart's marketing at a product display in Bed, Bath and Beyond, where consumers are told that, "for safety, pressure will not build if lid is not locked in place, and lid will stay locked until all pressure is released."
Needless to say, Wicklund could not have suspected that her pressure cooker harbored an alleged product defect that rendered the unit unreasonably dangerous. In fact, the plaintiff claims to have used her pressure cooker successfully on multiple occasions before the alleged defect became apparent.
Class Action Describes Horrific Burn Injuries
In March 2016, Wicklund says that she prepared chili for her family in the CPC-600, "having read and understood the instructions and having relied on Cuisinart's representations that the product was safe, functional, and ready for use." Once the cook cycle had completed, the pressure cooker let out a beep, which Wicklund took to mean that the pressure cooker was ready to be opened. But it was not ready to be opened, she claims in legal documents.
"Unbeknownst to [plaintiff], the pressure cooker still retained a significant and dangerous amount of pressure inside the appliance." Wicklund turned the lid with one hand, using an ordinary amount of force "as she had done on multiple prior occasions," when the machine exploded suddenly, "spewing the scalding hot contents out." Plaintiff was covered with hot meat, beans and tomatoes, suffering severe burns on her right arm, chest, neck and face.
Plaintiff Hopes To Represent Other Consumers
Plaintiff has filed her class action to represent all consumers who purchased Cuisinart CPC-600 models, not just consumers who suffered severe injuries due to the cooker malfunctions. This is just one of many lawsuits filed over defective pressure cookers in recent years. In the largest source of litigation, plaintiffs from across the country allege that the Power Pressure Cooker XL, one of America's most popular pressure cookers, is defective and dangerous.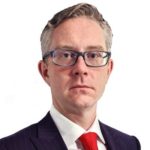 Mr. Banville is a personal injury attorney who has experience in handling auto accidents, work injuries, medical malpractice, dog bites, slip and falls, and representing survivors and victims of sexual abuse. Mr. Banville is affiliated with law firms in Pennsylvania, New York, New Jersey, Delaware, D.C., and Maryland. Abuse Guardian