Was

Derek Wayne Hutter

Named in Southern Baptist Convention List of Abusers?
Derek Wayne Hutter, a youth minister at the South Garland Baptist Church in Texas, pleaded guilty to enticing a minor, attempting to produce child pornography, and receiving child pornography. Hutter was sentenced to 264 months in federal prison in 2015. According to federal court records, this charge was based on allegations that defendant coerced a teenage girl into sending him images of her genitals via email, cellphone, and the internet. He has since filed an appeal against his conviction.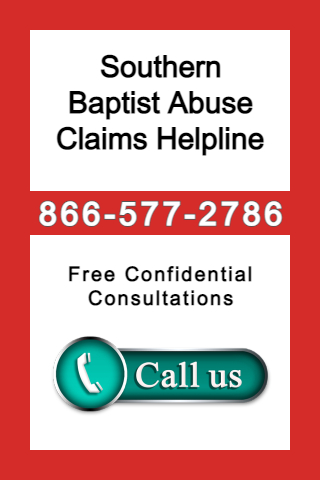 Guidepost Solutions SBC Report
According to the Washington Post, a 300-page report was launched on Sunday, May 22, 2022. The file contains horrifying new information regarding certain abuse occurrences and sheds light on how denominational authorities actively fought abuse avoidance and change for decades.
Southern Baptist Convention leaders have actually announced a substantial and independent 3rd party investigation that uncovered that abusers were often neglected, forgotten, or even denounced by high-ranking congregation authorities from within this religious denomination of greater than 16 million individuals. In addition, it disclosed these leaders typically deceived their very own members to stop them from knowing the rampant sexual abuses.
Read more on the Guidepost Solutions SBC Report
A Story of Dismissed Mishandling
For almost 20 years, survivors who were sexually assaulted attempted to speak with the administration of the Southern Baptist Convention concerning the preachers and congregation staff members. Nearly all of these disclosed incidents fell outside of the SOL, making it uncertain just how many abusers were in fact indicted. According to the document, a super secret record was kept. Nonetheless, victims' shouts for fair treatment went unconsidered as leaders from organizations and churches attempted to protect themselves instead of those who have actually been taken advantage of by sexual abuse.
One victim outlined being treated with animosity as she claimed she was sexually abused by a youth pastor. The implicated pastor served in several Southern Baptist churches in a number of states. At a meeting with the SBC leaders in 2007, a member of the Executive Council "turned his back to her during her speech and another chortled."
Accountability in the Baptist Convention
Russell Moore, the former head of the SBC's policy arm, the Ethics & Religious Liberty Commission, specified 'this is not all Southern Baptists, look at all the good we do.' The report demonstrates a pattern of stonewalling, coverup, retaliation, and intimidation." He anticipates this document will deliver much-needed change and hold those responsible for their sexual abuse.
The document alleges that a leading Southern Baptist official was credibly implicated of sexual abuse merely one month after finishing his two-year spell as the convention's president. The report also names 3 previous presidents of the convention, a former vice president, and the former head of the SBC's administrative council as notable SBC leaders who aided in protecting and even encouraged thought abusers.
For more information about resources available to sexual abuse survivors in Texas, visit this link: https://abuseguardian.com/sexual-assault-lawyer/texas/sex-trauma-therapist-tx/