Was

Eddie Shauberger

Listed in The Southern Baptist Convention Abuse Investigation Report?
Eddie Shauberger, former pastor of Oak Island Baptist Church in Anahuac, TX, received a two-year deferred adjudication sentence after pleading guilty to one count of tampering with a governmental record. As part of the plea agreement, he also admitted to sexually assaulting a child. The sexual assault victims only wanted Shauberger to admit guilt so they wouldn't have to go through the emotional ordeal of reliving the incidents in court.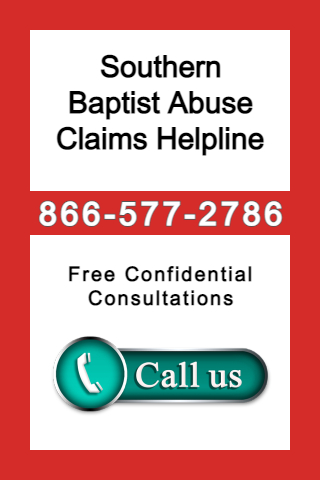 SBC Guidepost Report PDF
According to the Washington Post, a 300-page report was launched on Sunday, May 22, 2022. The document consists of horrifying new information relating to certain abuse occurrences and clarify how denominational authorities actively resisted abuse avoidance and reform for decades.
Southern Baptist Convention leaders have revealed a comprehensive and independent 3rd party examination that uncovered that abusers were often overlooked, forgotten, or even blamed by upper-level congregation administrators from within this religious denomination of greater than 16 million individuals. In addition, it exposed these leaders frequently deceived their own members to stop them from being aware of the rampant sexual wrongdoing.
Learn more about the SBC Guidepost Report PDF
A Record of Disregarded Abuse
For almost 2 decades, survivors who were sexually abused sought to speak with the administration of the "SBC" concerning the ministers and congregation staff members. Just about all of these disclosed events fell beyond the SOL, making it unclear the number of perpetrators were in fact indicted. According to the report, an in-house list was kept. Survivors' cries for justice went overlooked as officials from companies and churches attempted to protect themselves rather than those who have actually been victimized by sexual abuse.
The report alleges that a major "SBC" official was credibly accused of sexual assault merely one month after finishing his two-year stretch as the convention's president. Furthermore, Johnny Hunt, a popular Georgia Southern Baptist preacher and senior vice president of the SBC's missions arm, was credibly accused of abusing a woman during a 2010 trip in Panama City Beach, FL. The North American Mission Board president claimed he was uninformed of the allegations prior to Hunt resigning on May 13. The report likewise names 3 prior presidents of the convention, a former vice president, and the former head of the SBC's administrative arm as prominent SBC leaders who helped in covering up for and even encouraged suspected abusers.
Accountability in the Southern Baptist Convention
Russell Moore, the previous head of the SBC's policy arm, the Ethics & Religious Liberty Commission, mentioned 'this is not all Southern Baptists, look at all the good we do.' The report demonstrates a pattern of stonewalling, intimidation, coverup, and retaliation." He hopes this document will bring much-needed change and hold those responsible for their actions.
The report claims that a major Southern Baptist leader was credibly accused of sexual assault just one month after completing his two-year spell as the convention's president. The report also names 3 previous presidents of the convention, a previous vice president, and the former head of the SBC's administrative branch as notable SBC leaders who aided in covering up and also motivated believed sexual predators.
For more information about resources available to survivors in Texas, visit our page: https://abuseguardian.com/sexual-assault-lawyer/texas/sex-trauma-therapist-tx/