Does Entyvio (Vedolizumab) Cause Interstitial Lung Disease?
The answer is yes if recent reports are considered.
Entyvio (Vedolizumab), a medication used by those suffering from Ulcerative Colitis and IBD conditions such as Crohn's disease, has recently been linked to serious lung health conditions and side effects that are currently not listed warnings on the label by manufacturer Takeda.
Specific publications, outlined below, highlight this concern of patients taking Entyvio developing the following side effects:
Shortness of breath
dry cough
lung fibrosis
lung inflammation
acute severe interstitial lung disease
parenchymal lung disease
granulomatous lung disease
respiratory failure
Our Lawyers Investigate Links Between UC Drug & Lung Disease; Entyvio Lawsuits Under Consideration
Our experienced defective drug and device attorneys are currently evaluating these reports and fielding calls from individuals who take the drug, and have subsequently been diagnosed with lung complications and conditions.
If you or a loved one is in this specific situation, and developed lung disease after taking Entyvio, then please call our litigation team today for a free case evaluation. We will explain where we are in our case, and advise you of your options, free of charge.
Medical Journals Report Cases Of Lung Disease & Entyvio
NIH National Library of Medicine: "Vedolizumab-associated diffuse interstitial lung disease in patients with ulcerative colitis: A case report" – February 2022
On February 16, 2022, the first fatal case of vedolizumab-associated severe diffuse interstitial lung disease was reported in a male from China who was taking Vedolizumab for his 12-year-old ulcerative colitis condition. The report noted that steroids and antibiotics were administered to the patient, however, the 61-year-old man died of respiratory failure. He presented with abdominal pain, diarrhea, mucopurulent hematochezia, and weight loss. Read the full report.
NIH National Library of Medicine: "Crohn's Disease with Atypical Extra-Intestinal Manifestations Developing Under Treatment with Vedolizumab" – 2021
In a 2021 article published in the National Library of Medicine, doctors reported a patient who developed granulomatous lung disease whilst taking Entyvio for Crohn's disease. The doctors noted that such a disease is rare, however, it is debilitating and life-threatening due to it being difficult to diagnose. Read the full report here.
NIH National Library Of Medicine: "Pulmonary Manifestation of Crohn's Disease Developed Under Treatment With Vedolizumab" – January 2018
In January 2018, this report looked at a 28-year-old male who was undergoing treatment for UC. This individual was prescribed Entyvio for his UC symptoms and subsequently presented with several symptoms including dry cough, lung inflammation, shortness of breath, and lung fibrosis. No specific connection between Entyvio and the side effects was made. Read the full report.
European Journal of Gastroenterology & Hepatology: "
Vedolizumab

-induced acute interstitial lung injury in a 39-year-old male with ulcerative colitis" – 2021

A 2021 publication by the European Journal of Gastroenterology & Hepatology reported a 39-year-old male patient who presented with "acute severe interstitial lung disease", after having taken Vedolizumab for his ulcerative colitis condition. The patient required systemic steroids to recover from his lung condition, and withdrawal from Vedolizumab. Read the full report.
Gastroenterology AGA Journal: "New-Onset Diffuse Parenchymal Lung Disease in a 52-Year-Old Woman With Ulcerative Colitis" – 2019
In September 2019, Doctors Eva De Backer, Hannelore Bode, and Filip Baert published in the Gastroenterology Journal, Vol. 158, Issue 3 on pages 478-479, an incidence of a female patient suffering from UC who had taken Entyvio intravenously for two years and presented with "parenchymal lung disease".  Read the full report.
What is ulcerative colitis?
Ulcerative colitis (UC) is a chronic relapsing, remitting inflammatory bowel disease (IBD) affecting the colon and rectum. UC is characterized by alternating periods of active disease, which is defined as symptoms of bloody diarrhea or abdominal pain associated with fever and tenesmus, and remission, which is defined as asymptomatic mucosal inflammation.
Ulcerative colitis is a type of inflammation that affects the large intestine (colon). The colon is the longest part of the digestive system and includes everything from your small intestine to your rectum. It is where the digestive process begins by breaking down food into nutrients that are then absorbed into the bloodstream. Ulcerative colitis occurs when the protective layer of the colon lining becomes inflamed and develops sores, or ulcers.
What are the symptoms of Ulcerative colitis?
Symptoms of ulcerative colitis can include diarrhea or blood in your stool, abdominal cramps and pain, fatigue, and pain that feels like it is going to your back or side. The above symptoms are known as "active" symptoms. There may also be "inactive" symptoms.
What is interstitial lung disease?
Interstitial lung disease (ILD) is a group of diseases that affect the lungs, including the air sacs and lung tissue. They can be caused by infections, drugs, chemicals, radiation or autoimmune disorders. ILDs are classified based on how they affect the lungs. For example, fibrotic ILDs (fILDs), which develop scarring, usually have a long history of exposure to toxic substances or infections.
What are the symptoms of lung disease?
Lung disease often causes shortness of breath, coughing, fever, fatigue, weight loss, chest pain, and other problems. The symptoms of lung disease depend on what is causing the problem and the severity of the problem.
Is there an Entyvio Class Action or Entyvio Lawsuit?
As of the writing of this article, our law firm has not filed a class action or lawsuit against the manufacturers of Entyvio alleging that the drug caused lung disease.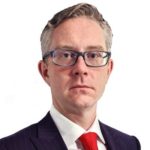 Mr. Banville is a personal injury attorney who has experience in handling auto accidents, work injuries, medical malpractice, dog bites, slip and falls, and representing survivors and victims of sexual abuse. Mr. Banville is affiliated with law firms in Pennsylvania, New York, New Jersey, Delaware, D.C., and Maryland. Abuse Guardian