After receiving a complaint about a man stuck beneath a forklift, police arrived at the establishment at 2815 Merrilee Drive just after midnight on Tuesday, November 23, 2021. According to the FCPD, Paul Gato, 43, of Woodbridge, was operating the forklift to unload materials from a delivery truck when the equipment toppled on its side and pinned him.
"The delivery truck driver heard the loud impact, saw the body under the forklift, and promptly phoned emergency medical services and police," police stated in a press statement issued.
According to the Fairfax County Police Department, no criminal conduct is suspected in the death of a forklift operator at the Home Depot in Merrifield and an autopsy will determine the cause of death by the medical examiner's office.
The investigation is still ongoing, and detectives are collaborating with the Virginia Occupational Safety and Health Program, which is responsible for enforcing workplace safety and health standards.
Justice For Victims Of Forklift Accidents
We asked personal injury lawyer Laurence Banville a few questions on what victims of forklift accidents should do after an accident during a recent interview. Here's what we had to say to one other.
Legal Examiner: What is recoverable in a negligence lawsuit?
Laurence Banville: An injured person may be able to recover compensation for any injury or damage caused by another's negligence including medical bills, pain and suffering, loss of income, etc.
Legal Examiner: What is the number one cause of forklift injuries?
Laurence Banville: NIOSH says that overturning forklift accidents continue to be one of the most common causes of workplace injuries involving lift trucks and forklifts. Most of these accidents happened because operators were lifting loads too high for their vehicles.
Sources:
https://www.tysonsreporter.com/2021/11/23/police-no-criminal-activity-in-fatal-forklift-accident-at-merrifield-home-depot/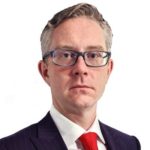 Mr. Banville is a personal injury attorney who has experience in handling auto accidents, work injuries, medical malpractice, dog bites, slip and falls, and representing survivors and victims of sexual abuse. Mr. Banville is affiliated with law firms in Pennsylvania, New York, New Jersey, Delaware, D.C., and Maryland. Abuse Guardian