According to the Colbert County Coroner, a child died after an incident involving a forklift at a warehouse facility in Muscle Shoals Saturday morning.
On Saturday, December 18, Muscle Shoals Police responded to a call that involved two minors. According to police, the incident happened at the parents' place of employment on Boone Road located on Tennessee Valley Authority (TVA) reservation.
Two of the children sneaked away from their parents to play inside a warehouse, where they discovered a forklift, according to officers. According to investigators, the older of the two kids was running the forklift when the smaller child fell off.
According to authorities, detectives found the event was an accident after a thorough investigation. Due to the child's age, the body was transported to the Alabama Department of Forensic Sciences. The autopsy, according to police, corroborated the detectives' conclusions.
The Dangers Of Forklift Accidents
Forklifts are dangerous machines that cause injuries and deaths. Workers need to be aware of the dangers associated with operating them. OSHA estimates that about 110,000 forklift-related accidents occur annually. An American worker dies due to a forklift-related incident every 3 days. Accidents cost companies money, too. On average, accidents cost companies $48,000 per disabling injury and $1,400,000 per fatality.
It's unfortunate when such a dangerous piece of machinery ends up in the hands of an untrained person, or in this case, children.
Forklift Accident Compensation
With the help of personal injury lawyer Laurence Banville, we recently discussed the hazards of forklift accidents. He discussed various legal possibilities for forklift accident victims.
Legal Examiner: What factors can contribute to forklift trucks incidents?
Laurence Banville: Drivers must always follow safety rules when operating vehicles. Forklifts must be parked properly, semi-trucks and trains should never be driven by inexperienced drivers and drivers should avoid riding on forklifts or loads. Drivers should also avoid horseplay and stunts.
Legal Examiner: What safety features should forklifts have?
Laurence Banville: There are many different kinds of forklifts, and they're all used in factories. All of them need to be safe, so they must have brakes, alarms, and other safety features. If you've suffered injuries caused by a forklift, contact our legal team today to learn if you qualify for a civil lawsuit.
Sources:
https://www.waff.com/2021/12/22/5-year-old-killed-forklift-accident/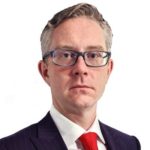 Mr. Banville is a personal injury attorney who has experience in handling auto accidents, work injuries, medical malpractice, dog bites, slip and falls, and representing survivors and victims of sexual abuse. Mr. Banville is affiliated with law firms in Pennsylvania, New York, New Jersey, Delaware, D.C., and Maryland. Abuse Guardian