Were you or a loved one injured when an Instant Pot exploded? Did you suffer burn injuries? Our experienced pressure cooker lawsuit team can help.
40+ years of combined trial experience
Millions secured in compensation for clients
You pay nothing unless we recover damages
Our dedicated attorneys are here to support you. Some pressure cooker accident victims may be eligible to file a lawsuit. Learn more in a free consultation today. Did your Instant Pot blow up during use, leading to severe personal injuries and property damage? Our experienced personal injury attorneys can help. Some Instant Pot accident victims may be eligible to file a product liability lawsuit, pursuing financial compensation in a court of law.
Manufacturers who sell dangerous products must be held accountable. – Laurence Banville, Esq.
Instant Pot Blow Up? Learn More Today.
In recent months, our lawyers have noted a growing number of reports in which pressure cooker products have unexpectedly exploded during normal use, leaving consumers suffering from serious burns. These traumatic incidents could be due to a product defect.
Did it happen to you? Were you using your Instant Pot according to the manufacturer's instructions, but it blew up anyway? If so, you and your family may be able to secure financial damages. You are not alone in this fight. Our dedicated legal team is here to guide you through the legal process with confidence.
We've already helped countless accident victims secure needed compensation in the wake of product defect injuries. Our lawyers have secured millions of dollars in compensation for consumers who were harmed by defective products. We have over 40 years of combined trial experience. Put our experience to work in your case. We offer aggressive representation provided with a deep compassion for our clients.
Don't wait to pursue justice. Reach out to our experienced attorneys today for a free, confidential consultation. You owe it to yourself, and your family, to learn more about your legal options. We can help. Fill out our online contact form to find more information about your rights at no cost and no obligation.
Consumer Worries Grow Around Instant Pot Safety
Some of the country's most popular pressure cookers can explode during normal use, according to a series of new product liability complaints filed in federal and state courts across the nation.
As the pressure cooker litigation grows, attorneys have begun to expand their investigation. Today, it seems that serious product defects may be common within the industry.
Over the past decade, numerous manufacturers and retailers, from Breville to the Home Shopping Network, have recalled their own cookers after learning that defective designs created the potential for devastating explosions. Could these problems extend to the Instant Pot, currently America's top-selling pressure cooker?
What Is The Instant Pot?
The Instant Pot is a "third-generation" pressure cooker designed by a Canadian company called Double Insight (or the Instant Pot Company) and manufactured in China. Selling for around $100, the electronically-programmable cooker rocketed to prominence in 2016. Today, the Instant Pot is America's bestselling electric pressure cooker.
According to Double Insight, the Instant Pot can do just about anything. Alongside being a pressure cooker, the machine doubles as a rice cooker, steamer, slow cooker and even a yogurt maker. That's why the Instant Pot Company calls its product a "Smart" cooker, not a pressure cooker. Even more surprising, the Instant Pot became a commercial hit almost solely through word-of-mouth.
Reports of the Instant Pot's "life-changing magic" spread quickly. Satisfied customers refer to themselves as members of a "cult," Salon says, competing to see how many kitchen appliances they can replace by using just their Instant Pot. Double Insight doesn't market the product on TV. And while the pressure cooker is available at major retailers like Wal-Mart and Target, most of the Instant Pot Company's sales actually come from Amazon, NPR reports.
How Did Instant Pot Capture The Cooker Market?
The Instant Pot's secret? It was designed by scientists, not chefs.
To improve on previous pressure cooker designs, the Canadian company focused on overhauling the technology used in traditional models. The machine's microprocessor and temperature and pressure sensors are state-of-the-art, allowing the Instant Pot to speed up cook times, while using around 70% less energy than normal pressure cookers.
Models & Features
Introduced to the US market in 2010, the Instant Pot's recent success has allowed Double Insight to expand its offerings. Today, the company sells five different product lines under the Instant Pot brand name:
Lux – The first Instant Pot model released in North America, Lux cookers now serve as Double Insight's cheapest product offering
Duo – The company's most popular product, the Duo line of cookers feature programmable cook settings and double as slow cookers, steamers, sauté pans, yogurt makers, warmers and rice cookers. The Duo Plus adds three new functionalities and can be used to make cakes, eggs or sterilize baby bottles and utensils. Double Insight says the "Sterilize" setting can also be used to pasteurize milk.
Ultra – Fully-programmable 10-in-1 cooker that includes the functionality of a pressure cooker, slow cooker, rice cooker, cake maker, yogurt maker, steamer, warmer, sterilizer and sauté pan
Smart – Bluetooth-enabled pressure cooker that can be programmed from your smartphone
Gem – Double Insight's newest product, the Gem is a larger multi-cooker that remembers user preferences
Better yet, all of these pressure cookers have been outfitted with multiple safety features, the Instant Pot Company says.
Advanced Safety Features
As the company writes on its website, "Instant Pot has been carefully designed to eliminate many common errors from causing harm or spoiling food. It has passed the stringent UL & ULC certification giving you uncompromised safety and peace of mind. Instant Pot protects you with 10 proven safety mechanisms and patented technologies."
Pressure Regulator – "ensures working pressure below the safety limit"
Automatic Pressure Controller – "keeps pressure always in the safe range"
Anti-Blockage Vent – "prevents food debris from blocking the vent"
Safety Lid Lock – "prevents accidental opening of the cooker while it is pressurized"
Lid Position Sensor – "monitors whether the lid is in an unsafe position for pressure cooking"
Automatic Temperature Control – "regulates temperature based on the type of program"
High Temperature Monitoring – "avoids burning food"
Fuse Cut-Off – "electrical current and temperature fuse cuts off power if the current or internal temperature exceeds safety limits"
Excess Pressure Protection – "releases excess pressure into internal chamber in a dangerous situation"
Lid Leak Sensor – "smart detection of leaky lid (e.g. steam release is in the open position)"
Beyond these internal safety features, Double Insight provides users of the Instant Pot with safety guidance, explaining in the product's user manual that the lid should only be opened after the cooker has cooled "and all internal pressure has been released."
When the Instant Pot's lid is "difficult to turn," that's an indication that the cooker compartment is still pressurized – "do not force it open," the manual warns. Again, the company warns that pressure cooking is, to some extent, inherently dangerous, writing, "improper use may result in scalding injuries."
Instant Pot Smart Recall: Electric Shock Hazard
Despite the risks posed by any form of pressure cooking, the Instant Pot sounds like an extremely safe product. It's important to note, however, that Double Insight has actually run into at least two serious safety problems already.
On July 15, 2015, the company issued a voluntary recall for around 1,140 Instant Pot Smart cookers after identifying a defect that could increase the risk of personal injuries. As reported by the Government of Canada, "the thermal probe in the [cooker's] heating element may cause electric current to leak, posing an electric shock hazard."
While Canada's national health service had not received any reports of injuries in Instant Pot customers, Double Insight received four reports of electric shocks in users, including three from people in the United States. The Canadian Government describes these incidents as "minor."
Smart & Smart-60 Models
The recalled products were sold under Instant Pot's Smart and Smart-60 brand names, marked with serial numbers between 1410 and 1503 and manufactured between December 1, 2014 and June 1, 2015. These numbers can be found printed on a label affixed underneath the pressure cooker's base. Additional information on the recall comes from the Consumer Product Safety Commission.
The safety hazard, government regulators explain, involved a faulty thermal probe installed in the base of the Smart and Smart-60 cookers. Due to a product defect, the probe could "conduct electricity throughout the cooker," a federal press release says. In essence, the entire appliance would become electrified, "posing a risk of electric shock."
Double Insight Recalls Gem Multicooker Over Fire Hazard
Three years later, Double Insight issued another recall, this time pulling the Gem 65 8-in-1 multicooker from store shelves. The recall, which affects models with batchcodes 1728, 1730, 1731, 1734 and 1746, stemmed from a manufacturing defect that led to the cookers overheating.
"The overheating is the result of a tooling misalignment during the manufacturing process, which created a gap between the bottom of the inner pot and the top surface of the heating plate in the product," Double Insight said in a press announcement published on its website. "This gap can cause the multicooker to overheat and melt on the underside, posing a fire hazard to consumers."
As of March 2, 2018, the company said it had received 107 reports of the multicookers overheating, with 5 reports of minor property damage.
Pressure Cooker Safety Risks
Currently, our attorneys believe that the Instant Pot is likely one of the safest pressure cookers on the market. At the time of this writing, no consumers have reported malfunctions or explosions to the US Consumer Product Safety Commission, an arm of the federal government tasked with monitoring safety issues in consumer products.
The Instant Pot appears to feature some of the most advanced safety features ever implemented in a pressure cooker, but as in any area of life, accidents can happen. Despite the Instant Pot's safety features, at least one explosion has been reported in the popular media. On March 9, 2018, a story for ABC News described the experience of one Katy, Texas mother who says her Instant Pot blew up during operation, covering her with scalding hot soup.
Pressure cookers are designed to reach higher temperatures than are possible using other methods. The Instant Pot can go up to around 250°F, far higher than the normal boiling point of water. That's why the Instant Pot prepares food faster than traditional cooking techniques, but it also creates a risk for horrific personal injuries. Cooking with extreme pressures and heat is an inherently dangerous proposition. If the cooker's vent becomes blocked, or one of its safety features fail, the machine can blow up, scalding users with burning hot steam, liquid and food.
As we've seen, at least one Instant Pot model has already been recalled due to an apparent product defect, one that significantly increased the risk of injury. While no subsequent problems have yet been reported, it's crucial to use the product only as intended and check for recall information routinely in the future.
Learn More About Your Legal Options
The Product Lawyers is sponsored by a national network of product liability attorneys.
Our lawyers are devoted to promoting public health and pursuing compensation on behalf of people who were injured by defective products. To date, the attorneys within our network have filed suit on behalf of over 12 consumers who sustained severe burn injuries when a pressure cooker exploded without warning during normal use.
We are continuing our investigation of this issue by reaching out for reports of explosions and other injuries that may have been caused by potential product defects. Consumers who were injured by defective pressure cookers may be eligible to pursue significant financial compensation. To learn more, contact The Product Lawyers today for a free legal consultation. Let us know what happened and we'll do our best to help. Contact us now for more information.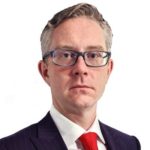 Mr. Banville is a personal injury attorney who has experience in handling auto accidents, work injuries, medical malpractice, dog bites, slip and falls, and representing survivors and victims of sexual abuse. Mr. Banville is affiliated with law firms in Pennsylvania, New York, New Jersey, Delaware, D.C., and Maryland. Abuse Guardian