Was

Jordan

Earls

Listed in SBC Abuse Investigation Report?
Jordan Earls served as a music minister and volunteer at Arapaho Road Baptist Church in Garland, Texas. From 2009 until 2013, he worked in the church as a volunteer or paid employee, assisting his brother with church music activities. According to Garland Police, federal court papers, and a Dallas civil complaint, he was involved in grooming many adolescent victims by sexting, grooming, and attempting to seduce them. This included being found guilty of "inducing a 16-year-old female" to repeatedly expose herself to him in images and video chats over the internet, as well as delivering an obscene image over state lines by sending a video of himself masturbating to her. He was sentenced to 15 years in federal prison in 2013.
In 2013, his older brother Joshua Earls also pleaded guilty to child pornography charges.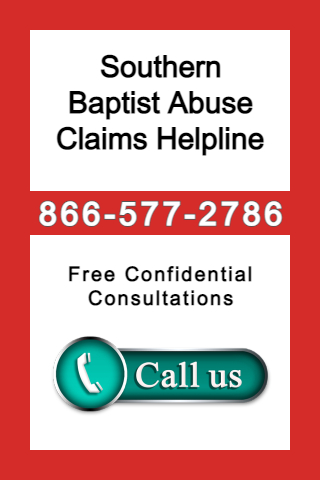 Southern Baptist Abuse Database
According to the Washington Post, a 300-page report was launched on Sunday, May 22, 2022. The report contains terrible brand-new specifics concerning specific abuse circumstances and clarify how denominational authorities actively opposed abuse prevention and reform for decades.
Southern Baptist Convention leaders have announced an extensive and independent 3rd party examination that discovered that abusers were often ignored, forgotten, or even condemned by high-ranking church officials from within this religious denomination of more than 16 million individuals. Moreover, it uncovered these leaders frequently lied to their very own members to stop them from knowing the unchecked sexual misconduct.
Click to read more about the Southern Baptist Abuse Database
A History of Overlooked Misconduct
Almost all of these reported occurrences fell outside of the statutes of limitations, making it unclear how many predators were actually charged. According to the report, a secret list of predators was kept.
The report claims that a major Southern Baptist official was credibly implicated of sexual assault only one month after finishing his two-year duration as the convention's president. In Addition, Johnny Hunt, a well-known Georgia Southern Baptist preacher and senior vice president of the SBC's missions arm, was credibly implicated of assaulting a lady at a 2010 getaway in Panama City Beach, Florida. The North American Mission Board president declared he was uninformed of the allegations prior to Hunt resigning on May thirteenth. The report additionally names 3 previous presidents of the convention, a former vice president, and the previous head of the SBC's administrative arm as prominent SBC officials who helped in covering for and even motivated suspected abusers.
Responsibility in the Southern Baptist Convention
Russell Moore, the previous head of the SBC's policy arm, the Ethics & Religious Liberty Commission, stated 'this is not all Southern Baptists, take a look at all the good we do.' The report shows a pattern of stonewalling, intimidation, retaliation, and coverup." He hopes this document will bring much-needed reform and hold those liable for their horrific actions.
To learn more about information and resources available to survivors of sexual abuse in Texas, read our page: https://abuseguardian.com/sexual-assault-lawyer/texas/sex-trauma-therapist-tx/