Was

Joseph Jermaine Spencer

Listed in Southern Baptist List of Abusers?
Joseph Jermaine Spencer was an assistant pastor and music director at Mountain View Community Church in Temecula, California, in 2011. He was arrested and charged with raping a 16-year-old girl. He received a three-year sentence in a Riverside County jail. Previously, he pleaded guilty and was convicted of having sex with a 15-year-old girl in 2008, while working as a musician and youth aide at New Hope Missionary Baptist Church in San Bernardino, CA. He received four years of probation and 240 days in jail.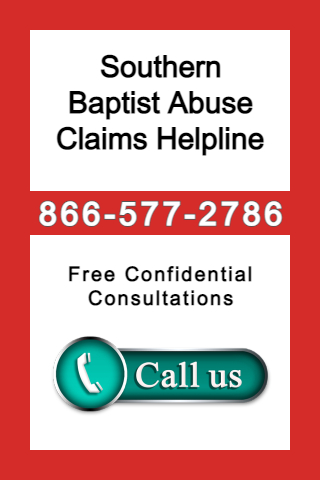 SBC Investigation Report
According to the Washington Post, a 300-page report was launched on Sunday, May 22, 2022. The document consists of scary new details relating to particular abuse circumstances and sheds light on how denominational authorities actively opposed abuse prevention and change for many years.
Southern Baptist Convention leaders have actually announced a substantial and independent 3rd party examination that uncovered that abusers were typically disregarded, forgotten, or perhaps criticized by upper-level congregation leaders from within this religious denomination of greater than 16 million people. Furthermore, it revealed these leaders frequently deceived their own members to prevent them from understanding the rampant sexual assaults.
Read more about the SBC Investigation Report
A History of Ignored Misconduct
Nearly all of these disclosed events fell outside of the statute of limitations, making it uncertain how many abusers were in fact charged. According to the report, an in-house list of abusers was kept.
The report declares that an essential Southern Baptist leader was credibly implicated of sexual abuse merely one calendar month after completing his two-year term as the convention's president. The report likewise names three prior presidents of the convention, a former vice president, and the former head of the SBC's administrative arm as notable SBC leaders who aided in covering and even encouraged believed abusers.
One victim described being treated with hostility as she claimed she was sexually assaulted by a youth pastor. The accused pastor served in several Southern Baptist churches in several states. At a meeting with the SBC leaders in 2007, a member of the Exec Board "turned his back to her during her speech and another chortled."
Responsibility in the Baptist Church
The report alleges that a major Southern Baptist official was credibly accused of sexual abuse no more than one month after finishing his two-year stretch as the convention's president. The report also names three previous presidents of the convention, a former vice president, and the previous head of the SBC's administrative division as renoun SBC leaders who helped in covering and even motivated suspected sexual predators.
He wishes this report will bring much-needed reform and hold those accountable for their misconduct.
For more information about resources available to survivors of sexual abuse, visit our page: https://abuseguardian.com/sexual-assault-lawyer/california/sex-trauma-therapist-ca/
Abuse Guardian for California