Was Larry Michael Berkley Listed In SBC Abuse Investigation Report?
Berkley served as the pastor of Shiloh Baptist Church in Harrison, Arkansas, and Victory Baptist Church in Henning, Tennessee. He was arrested for sexually abusing nearly a dozen boys between the ages of 14 and 18. To get them to comply, he allegedly bribed them with beer and marijuana and showed them pornography. Berkley was sentenced to 33 years in prison after being convicted of 16 offenses, including four counts of aggravated statutory rape and four counts of sexual abuse by an authority figure. He was imprisoned and registered as a sex offender in Tennessee.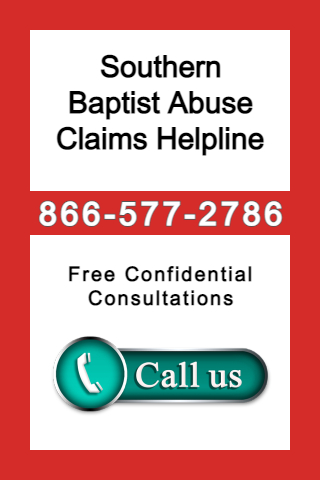 Southern Baptist Convention Guidepost Report
According to the Washington Post, a 300-page report was released on Sunday, May 22, 2022. The report includes horrifying brand-new details regarding particular abuse instances and sheds light on how denominational officials actively opposed abuse avoidance and reform for decades.
Southern Baptist Convention leaders have announced a substantial and independent third-party investigation that revealed that abusers were typically disregarded, forgotten, or even condemned by upper-level church officials from within this religious denomination of larger than 16 million people. Moreover, it showed these leaders typically lied to their very own members to prevent them from being aware of the prevalent sexual assaults.
Click here for a complete story on the bombshell Southern Baptist Convention Guidepost Report.
A Story of Dismissed Misconduct
Almost all of these reported incidents occurred outside of the statute of limitations, making it unclear how many abusers were in fact charged. According to the report, an internal list of predators was kept.
The report claims that a principal Southern Baptist official was credibly implicated of sexual assault just one month after completing his two-year stretch as the convention's president. Furthermore, Johnny Hunt, a popular Georgia Southern Baptist preacher and senior vice president of the SBC's missions arm, was credibly accused of assaulting a female during a 2010 trip in Panama City Beach, Florida. The North American Mission Board president claimed he was unaware of the allegations prior to Hunt resigning on May 13. The report likewise identifies three prior presidents of the convention, a previous vice president, and the previous head of the SBC's administrative arm as prominent SBC leaders who aided in covering up for and even motivated alleged abusers.
What Kind Of Abuse Occurred Under the SBC Executive Committee Watch
One victim recounted being treated with animosity as she alleged she was sexually abused by a youth pastor. The accused pastor served in multiple Southern Baptist churches in several states. During a conference with the SBC leaders in 2007, a member of the Executive Council "turned his back to her during her speech and another chortled."
To learn more about information and resources available to survivors of sexual abuse in Arkansas, read our page: https://abuseguardian.com/sexual-assault-lawyer/arkansas/sex-trauma-therapist-ar/
Abuse Guardian for Arkansas