Was

Malo Monteiro

Listed in the SBC Guidepost Report?
Malo "Victor" Monteiro, the youth pastor at Faith Baptist Church in Wildomar, California, was arrested in 2017 on multiple counts of molesting several teenage females. He then pleaded guilty to four counts of lewd acts on a child 14-15 years old with the defendant at least ten years older, two counts of sexual penetration with a foreign object, and one count of attempted copulation of a minor, all felonies, at the Southwest Justice Center in Murrieta. He signed a form agreeing to the judge's sentence of five years and four months in prison. He received that sentence with credit for 164 days served.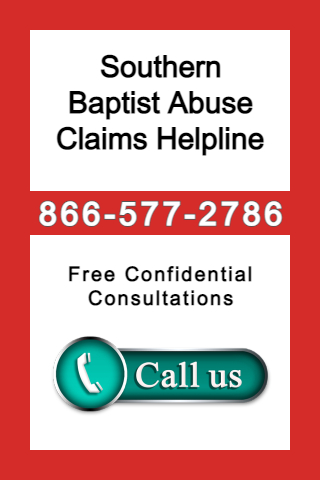 SBC Investigation Report
According to the Washington Post, a 300-page report was released on Sunday, May 22, 2022. The file contains terrible new specifics relating to specific abuse occurrences and sheds light on how denominational authorities actively fought abuse prevention and reform for several years.
Southern Baptist Convention leaders have announced a comprehensive and independent third-party investigation that uncovered that abusers were frequently ignored, forgotten, or even admonished by high-ranking congregation authorities from within this religious denomination of greater than 16 million individuals. Moreover, it disclosed these leaders typically deceived their own members to keep them from being aware of the prevalent sexual wrongdoing.
Continue reading about the SBC Investigation Report
A History of Ignored Misconduct
The report declares that a key Southern Baptist leader was credibly implicated of sexual abuse only one calendar month after completing his two-year term as the convention's president. The report also names 3 prior presidents of the convention, a previous vice president, and the previous head of the SBC's administrative arm as prominent SBC leaders who aided in covering up for and even encouraged believed abusers.
One victim recounted being treated with hostility as she alleged she was sexually abused by a youth pastor. The implicated pastor served in several Southern Baptist churches in a number of states. At a meeting with the SBC leaders in 2007, a member of the Exec Board "turned his back to her during her speech and another chortled."
Accountability in the Baptist Convention
Russell Moore, the previous head of the SBC's policy branch, the Ethics & Religious Liberty Commission, stated 'this is not all Southern Baptists, look at all the good we do.' The bombshell report shows a pattern of stonewalling, coverup, intimidation, and retaliation." He hopes this report will bring much-needed reform and hold those liable for their horrific actions.
The document asserts that a principal Southern Baptist official was credibly accused of sexual assault no more than one month after completing his two-year stretch as the convention's president. The report also names three prior presidents of the convention, a former vice president, and the previous head of the SBC's administrative branch as renoun SBC leaders who assisted in covering up and even encouraged thought sexual predators.
He anticipates this report will bring about much-needed reform and hold those accountable for their horrific acts of abuse.\
To learn more about resources available for survivors in California, visit this page: https://abuseguardian.com/sexual-assault-lawyer/california/sex-trauma-therapist-ca/
Abuse Guardian for California