Is

Monte Ray Freeman

Named in the Southern Baptist Convention List of Abusers?
After pleading guilty to aggravated sexual assault of a child, Monte Ray Freeman, a former deacon at the First Baptist Church of Coppell, TX, and former Coppell  Independent School District board member, was sentenced to ten years in prison and fined $750. Mr. Freeman admitted to sexually abusing a 4-year-old girl. According to court records, Mr. Freeman was accused of molesting up to six girls in 1982-83. In none of those cases, he was charged or prosecuted.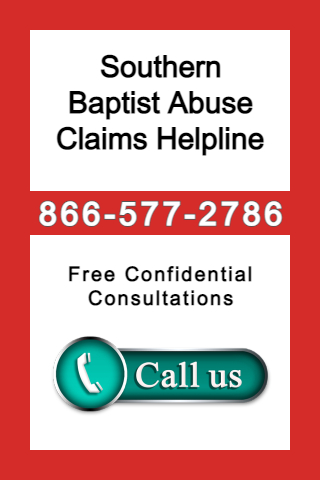 Southern Baptist Convention News
According to the Washington Post, a 300-page report was launched on Sunday, May 22, 2022. The document consists of horrible brand-new information concerning certain abuse instances and sheds light on how denominational officials actively disapproved abuse prevention and reform for decades.
Southern Baptist Convention leaders have revealed a substantial and independent 3rd party investigation that found that abusers were often overlooked, forgotten, and even condemned by high-level church officials from within this religious denomination of more than 16 million members. In addition, it disclosed these leaders frequently deceived their own members to avoid them from understanding the rampant sexual abuses.
Click to read more on the Southern Baptist Convention News
A History of Disregarded Abuse in Church
For almost twenty years, victims who were sexually abused sought to contact the administration of the "SBC" concerning the ministers and church staff members. Almost all of these revealed events fell outside of the statutes of limitations, making it uncertain the number of sexual predators were in fact charged. According to the report, an in-house record was kept.
The report claims that a principal Southern Baptist leader was credibly accused of sexual assault only 1 month after finishing his two-year stretch as the convention's president. Additionally, Johnny Hunt, a popular Georgia Southern Baptist preacher and senior vice president of the SBC's objectives arm, was credibly implicated of assaulting a female during a 2010 trip in Panama City Beach, FL. The North American Mission Board president declared he was unaware of the accusations prior to Hunt resigning on May 13. The report likewise identifies three previous presidents of the convention, a former vice president, and the previous head of the SBC's administrative arm as prominent SBC officials who aided in covering up for and even encouraged suspected abusers.
Responsibility in the Baptist Church
Russell Moore, the former head of the SBC's policy arm, the Ethics & Religious Liberty Commission, specified 'this is not all Southern Baptists, look at all the good we do.' The bombshell report shows a trend of stonewalling, intimidation, retaliation, and coverup." He desires this report will bring much-needed change and hold those responsible for their actions.
The document claims that a leading Southern Baptist official was credibly implicated of sexual abuse just 1 month after finishing his two-year term as the convention's president. The report also names 3 previous presidents of the convention, a previous vice president, and the previous head of the SBC's administrative council as renowned SBC leaders who assisted in protecting and even motivated believed sexual predators.
To learn more about information and resources available to survivors of sexual abuse in Texas, read our page: https://abuseguardian.com/sexual-assault-lawyer/texas/sex-trauma-therapist-tx/