SUSANVILLE, CALIFORNIA – In a tragic incident over the weekend, an incarcerated man was fatally stabbed at High Desert State Prison, located in Susanville, Northern California. Authorities have identified the victim as Alexander J. Jasso, a 33-year-old inmate. Two fellow inmates are currently under suspicion for their involvement in the attack, according to the California Department of Corrections and Rehabilitation.
Fatal Prison Stabbing in California Prison
The incident occurred on Saturday evening, shortly after 8:15 p.m., when Jasso was discovered with multiple stab wounds. Prison officials immediately transferred him to an outside hospital for urgent medical treatment. Despite efforts to save his life, Jasso succumbed to his injuries a few hours later, as confirmed by the statement released by the California Department of Corrections and Rehabilitation.
Ensuring Safety from Violent Attacks In Prisons
During their investigation, officials recovered an inmate-manufactured weapon at the scene, indicating the brutal nature of the attack. As a result, two inmates, aged 32 and 29, have been relocated to restricted housing as authorities continue to probe their suspected involvement in the homicide. As a precautionary measure, movement within the prison yard has been limited, ensuring the safety of both staff and other inmates.
The incident has sent shockwaves through the correctional facility, highlighting the persistent challenges faced by prison authorities in ensuring inmate safety. Investigations are ongoing to determine the circumstances surrounding the attack and to bring justice to Jasso's untimely death.
Correctional facilities are expected to have specific policies and procedures in place to address inmate safety. These may include protocols for cell inspections, surveillance systems, inmate classification, and staff training on recognizing and responding to potential threats. Regular review and updating of these policies are essential to adapt to changing circumstances and emerging risks.
Who Can Be Held Liable for Prison Stabbings?
As further details emerge, we will continue to provide updates on this developing story.
When violent incidents occur, prompt and thorough investigations are crucial. Identifying the perpetrators, gathering evidence, and holding them accountable through the criminal justice system are essential steps toward ensuring justice for victims and deterring future acts of violence. Inmates who are victims of violent attacks also have the right to seek legal remedies through civil litigation against the responsible parties, including both the perpetrators and potentially the correctional authorities.
Exploring Legal Recourse for Victims of Prison Stabbings
In the wake of the tragic stabbing incident at High Desert State Prison, questions arise regarding the legal recourse available to victims of such violence. To shed light on this matter, we present an exclusive conversation between esteemed attorney Laurence Banville and California-based violent crimes lawyer Bobby Thompson, Esq. Banville delves into the topic of civil cases against those accountable for prison stabbings, seeking insights from Thompson, an expert in navigating the complexities of this challenging legal landscape.
Banville: Thank you for joining us, Attorney Thompson. Given your extensive experience in handling violent crime cases, particularly those occurring within correctional facilities, what options do victims of prison stabbings have in pursuing civil cases against those responsible?
Thompson: It's a pleasure to be here, Laurence. Victims of prison stabbings can explore the avenue of civil litigation to seek justice and compensation for their injuries. Although the circumstances may differ from traditional personal injury cases, civil actions can hold accountable both the perpetrators and potentially those responsible for the prison's security and supervision.
Banville: In light of the unique challenges prison settings present, what factors should victims consider when contemplating a civil lawsuit?
Thompson: That's an important question, Laurence. Victims should first consult with an experienced attorney specializing in violent crimes and civil litigation. They need to assess the specifics of the incident, including identifying the liable parties, gathering evidence, and determining the extent of damages suffered. Additionally, it's crucial to navigate the complex legal landscape surrounding governmental immunity and the potential involvement of prison authorities.
Banville: Can you elaborate on the potential liability of prison authorities in these cases?
Thompson: Certainly. Prison authorities have a legal duty to provide a safe environment for inmates. If it can be demonstrated that they were negligent in their duty or failed to implement adequate security measures that could have prevented the stabbing incident, they may be held partially responsible. However, it's important to note that governmental entities often enjoy certain immunities, making such cases intricate and requiring skilled legal representation.
Banville: Given the challenges, what advice would you offer victims who are considering pursuing a civil case?
Thompson: Victims should prioritize their physical and emotional recovery first and foremost. It's essential to consult with an attorney experienced in handling prison violence cases to assess the viability of a civil lawsuit. They can provide guidance on the legal process, evaluate the evidence, and build a strong case. Time is of the essence in these matters, as there are statutes of limitations to consider, so seeking legal assistance promptly is crucial.
Free Consultations for Stabbing Victims and Their Families
If you or a loved one has been a victim of a prison stabbing or any form of violence within a correctional facility, seeking legal support from an experienced attorney is crucial. With their in-depth knowledge of violent crimes and civil litigation, an attorney can provide guidance, assess the viability of a civil case, and fight for your rights and compensation. Don't hesitate to take the first step towards justice. Contact Bobby Thompson, Esq., and schedule a free consultation to discuss your case and explore the legal options available to you. Remember, you don't have to face the aftermath alone—qualified legal assistance is just a call away.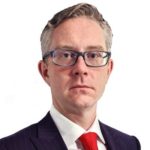 Mr. Banville is a personal injury attorney who has experience in handling auto accidents, work injuries, medical malpractice, dog bites, slip and falls, and representing survivors and victims of sexual abuse. Mr. Banville is affiliated with law firms in Pennsylvania, New York, New Jersey, Delaware, D.C., and Maryland. Abuse Guardian