Was

Siepo Sampson

Named in Southern Baptist Abuse Database?
Siepo Sampson, music director at Thessalonia Baptist Church in the Bronx, New York, was convicted of third-degree rape of a victim under the age of 17 in 2015 and sentenced to ten years probation in 2016. He is now a convicted sex offender.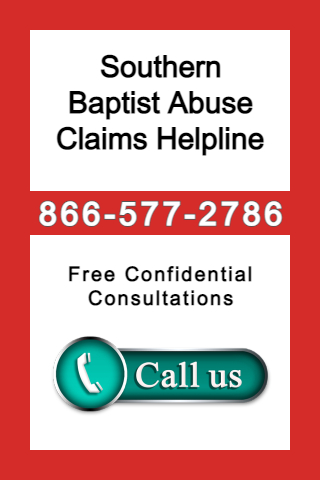 Southern Baptist Convention News
According to the Washington Post, a 300-page report was released on Sunday, May 22, 2022. The document includes horrifying new details concerning certain abuse instances and sheds light on how denominational officials actively hindered abuse avoidance and change for years.
Southern Baptist Convention leaders have announced a comprehensive and independent third-party investigation that uncovered that abusers were typically ignored, forgotten, and even admonished by high-level congregation officials from within this religious denomination of greater than 16 million individuals. Moreover, it disclosed these leaders often lied to their own members to keep them from being aware of the flagrant sexual misbehavior.
Read more Southern Baptist Convention News
A Story of Ignored Mishandling
For nearly 20 years, victims who were sexually abused sought to reach out to the administration of the Southern Baptist Convention with regards to the priests and congregation staff members. Almost all of these revealed occurrences fell outside of the statutes of limitations, making it unclear how many sexual predators were actually indicted. According to the report, an in-house record was kept. Nonetheless, abuse survivors' shouts for justice went unheeded as leaders from churches and organizations attempted to secure themselves rather than those who have been taken advantage of by sexual assault.
One victim outlined being treated with animosity as she alleged she was sexually abused by a youth pastor. The implicated pastor served in multiple Southern Baptist churches in numerous states. During a conference with the SBC leaders in 2007, a member of the Executive Council "turned his back to her during her speech and another chortled."
Accountability in the Baptist Church
Russell Moore, the previous head of the SBC's policy arm, the Ethics & Religious Liberty Commission, mentioned 'this is not all Southern Baptists, take a look at all the good we do.' The report shows a pattern of stonewalling, retaliation, intimidation, and coverup." He hopes this report will deliver much-needed change and hold those responsible for their sexual assault.
The report alleges that a leading Southern Baptist official was credibly accused of sexual abuse just one month after completing his two-year stretch as the convention's president. The report likewise names three previous presidents of the convention, a previous vice president, and the previous head of the SBC's administrative arm as notable SBC leaders who assisted in covering and actually motivated suspected sexual predators.
Visit this page to learn more about dealing with sexual abuse cases in Bronx, New York: https://abuseguardian.com/sexual-assault-lawyer/new-york/sexual-abuse-lawyer-bronx-ny
Abuse Guardian for New York