Was Stephen Bratton Named in the Southen Baptist Convention List of Abusers?
Stephen Bratton, a former pastor of Houston's Grace Family Baptist Church, was arrested on sexual assault accusations that spanned five years, from 2013 to 2018.
In May of 2019, he confessed to two pastors, who then filed a police case. He was excommunicated as a member of the church just a few days after making this confession, despite having worked for the church for at least ten years. After admitting to molesting the adolescent and pleading guilty to the charge of aggravating sexual assault of a child, he was found guilty. He was given a 17-year prison sentence.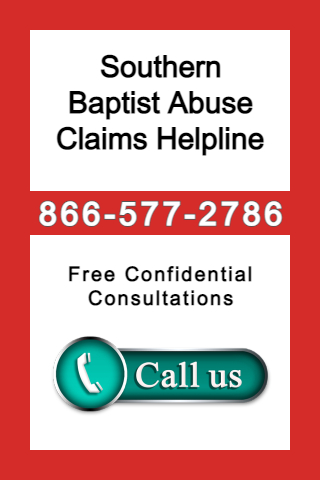 Southern Baptist Convention News
According to the Washington Post, a 300-page report was released on Sunday, May 22, 2022. The document contains terrible new specifics regarding certain abuse instances and sheds light on how denominational officials actively fought abuse prevention and change for decades.
Southern Baptist Convention leaders have actually revealed a comprehensive and independent third-party examination that uncovered that abusers were often neglected, forgotten, or even criticized by upper-level congregation officials from within this religious denomination of more than 16 million people. Furthermore, it showed these leaders often deceived their very own members to prevent them from being aware of the flagrant sexual wrongdoing.
Click to read more on the Southern Baptist Convention News
SBC History of Dismissed Abuse
Nearly all of these reported incidents occurred outside of the statutes of limitations, making it uncertain how many abusers were in fact charged. According to the report, an in-house list of predators was kept.
The report states that a crucial Southern Baptist leader was credibly accused of sexual abuse only one calendar month after completing his two-year term as the convention's president. The report likewise names three previous presidents of the SBC, a former vice president, and the former head of the SBC's administrative arm as well-known SBC leaders who assisted in covering up for and even encouraged believed abusers.
Accountability in the Baptist Convention
Russell Moore, the former head of the SBC's policy arm, the Ethics & Religious Liberty Commission, specified 'this is not all Southern Baptists, take a look at all the good we do.' The sensational report shows a pattern of stonewalling, retaliation, coverup, and intimidation." He anticipates this report will bring much-needed change and hold those accountable for their sexual abuse.
He desires this report will instigate much-needed change and hold those accountable for their misconduct.
To learn more about information and resources available to survivors of sexual abuse in Texas, read our page: https://abuseguardian.com/sexual-assault-lawyer/texas/sex-trauma-therapist-tx/