Was

Stephen Douglas Livingston

Listed in SBC Abuse Investigation Report?
Stephen Douglas Livingston, a former youth minister at the First Baptist Church in Sinton, Texas, was charged in 2007 with three counts of indecency with a child by contact, one count of possessing child porn, and one count of taking indecent pictures of children with multiple girls aged six and seven. They discovered hundreds of images of child porn. He was found guilty in 2008 and faces up to 37 years in prison.
Livingston was found guilty of sexual assault on a child and four counts of indecent behavior with a child for abusing young girls during church-sponsored outings. According to journal entries that were used as evidence in his trial, Livingston admitted to sexually assaulting one child and fantasizing about others who attended church outings. He also photographed girls while peeking up their skirts or down their shirts, and he purposefully altered some photos to make the girls appear naked or semi-naked. Prosecutors claimed in his Nueces County trial that he improperly touched up to eight victims. He was convicted in both Nueces and San Patricio counties in 2008 and is currently serving a maximum 37-year sentence.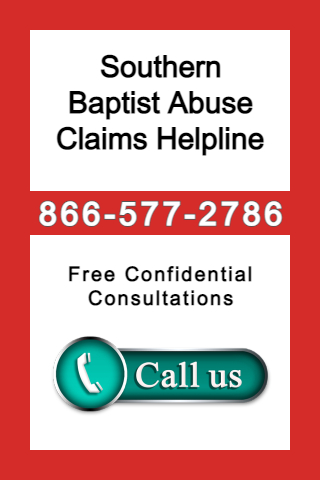 Southern Baptist Convention List Of Abusers
According to the Washington Post, a 300-page report was released on Sunday, May 22, 2022. The document consists of horrifying brand-new details relating to certain abuse circumstances and clarify how denominational authorities actively disapproved abuse prevention and reform for decades.
Southern Baptist Convention leaders have announced an extensive and independent 3rd party examination that uncovered that abusers were often neglected, forgotten, or perhaps admonished by high-ranking church officials from within this religious denomination of larger than 16 million members. Moreover, it revealed these leaders frequently lied to their very own members to prevent them from understanding the unchecked sexual misbehavior.
Click to read more on the Southern Baptist Convention List of Abusers
A Past of Ignored Abuse
Almost all of these disclosed events fell outside of the statutes of limitations, making it unclear how many predators were really charged. According to the report, a secret list was kept.
The report claims that an essential Southern Baptist leader was credibly accused of sexual assault merely one month after completing his two-year term as the convention's president. The report also names three previous presidents of the SBC, a former vice president, and the former head of the SBC's administrative arm as noted SBC leaders who helped in covering for and even encouraged suspected abusers.
One victim described being treated with animosity as she claimed she was sexually abused by a youth pastor. The implicated pastor served in several Southern Baptist churches in a number of states. At a meeting with the SBC leaders in 2007, a member of the Exec Committee "turned his back to her during her speech and another chortled."
Responsibility in the SBC
Russell Moore, the previous head of the SBC's policy branch, the Ethics & Religious Liberty Commission, specified 'this is not all Southern Baptists, take a look at all the good we do.' The report shows a trend of stonewalling, coverup, intimidation, and retaliation." He hopes this report will deliver much-needed change and hold those liable for their actions.
To learn more about resources available for survivors in Texas, visit this page: https://abuseguardian.com/sexual-assault-lawyer/texas/sex-trauma-therapist-tx/