Women Soccer Players Come Forward With Sex Abuse Allegations
The Washington Post has reported that even in the highest tiers of women's professional soccer, officials failed to prevent coaches from abusing their players. After a year-long investigation by the former attorney general, Sally Q. Yates, many top coaches have been linked to sexual misconduct allegations describing "a pattern of sexually charged comments, unwanted sexual advances and sexual touching, and coercive sexual intercourse." Yates's report, released on Monday, October 3, 2022, included several accounts from former women's soccer players detailing their alleged abuse.
Christy Holly – Former Racing Louisville FC Head Coach
Among those named was the former Racing Louisville FC head coach Christy Holly. Holly was fired in August 2021, but the reason was never disclosed. However, in April 2021, Holly is said to have requested the female player to a one-on-one film session. After Holly began to view the film on his laptop, he explained to her that he was going to touch her for every bad pass. The victim recalled he "pushed his hands down her pants and up her shirt." She remembered not wishing to anger him by trying to laugh off the advances while attempting to cross her legs tightly. Afterward, she broke down into tears when driving home with her teammate.
Paul Riley – Former Portland Thorns Coach
Portland Thorn's former coach, Paul Riley, is no stranger to abuse allegations. The Thorns fired Riley in 2015, yet known allegations did not publicly surface until 2021. Yates discovered that both the U.S. Soccer and the NWSL were aware of an internal investigation regarding his abuse of female players even while he was being considered for the U.S. women's national team head coaching job. For months the coach "sexually pursued" a player only to bench her for declining. Another player that he had a sexual relationship filed a report in 2021, but the NWSL did not conduct an investigation. Riley was able to leave the team and take up another coaching position within the league while the NWSL was aware of the allegations. Several players have alleged the coach was "verbally abusive," "sexis[t]," and "destructive." The NWSL failed to follow up on a report filed by a player in 2021 and ignored complaints as far back as 2014. Riley has been credited with displaying grooming behaviors that include texting players late at night and being flirtatious.
Rory Dames – Former Red Stars Coach
Rory Dames, the national team's former head coach, was described as "abusive" and "unprofessional" after players were surveyed in 2014 and 2015. According to the report, the team never conducted a background check on Dames, even though he was accused of misconduct in the 1990s while a youth coach. Dames resigned from the Red Stars in November, just two days after the NWSL title game and before an article was released detailing allegations against him. The article listed more than a dozen youth players that alleged he was verbally and emotionally abusive. Dames was accused of having an inappropriate relationship with a player who was 14 years old.
Widespread Abuse Allegations Against Coaches
Over the past few years, it has been exposed that sexual abuse in women's sports is a problem. Even in soccer, it is not isolated to a few bad apples but is instead a systemic issue that pervades the entire National Women's Soccer League and U.S. Soccer. From the top down, women's professional soccer is rife with sexual misconduct, both on and off the field. This misconduct includes, but is not limited to, sexual harassment, sexual assault, and rape. The problem is so pervasive that it has become normalized within the sport.
Yates' investigation uncovered verbal and emotional abuse in addition to sexual misconduct across multiple teams. The abuse is rooted in a deeper culture beginning with players in the youth leagues. The abuse might start out as verbally abusive coaching, grooming the players for more aggressive advances over the years. More than 100 players, as well as coaches, owners, and front office staff from 11 current and former teams, were interviewed for the report. Many claim they were "conditioned to accept and respond to abusive coaching behaviors."
Professional Women's Soccer Players Not Protected
Yates's report clearly shows how the league and U.S. Soccer failed to protect the players. Up until 2018, coaches were permitted to have intimate relationships. All three coaches mentioned married former players. Holly was permitted to take up multiple positions within the league, allowing him to repeat the abusive pattern. Red Stars' team owner dismissed allegations against Dames, stating the victims had an "axe to grind." Many complaints were ignored throughout the league. Even the NWSL Commissioner fought to keep Riley from resigning. Yates's report sheds light on the ongoing issues within the league, detailing how player safety was neglected.
How Can Players Seek Justice For Sexual Abuse?
When a player is victimized by the one they trust, it can be hard to know who to turn to for help. We recently sat down with Attorney Laurence Banville to discuss how victims can seek justice when sexually abused by a soccer coach.
LE – Who can be held liable for women's soccer sexual abuse?
Laurence – The league has a legal responsibility to protect its players from preventable dangers such as sexual abuse. Aside from conducting background checks to ensure they are not hiring known abusers, they are required to follow up on all reports of misconduct. Too many times, we see accounts of coaches retaining their positions despite allegations of abuse. When a predator is allowed to engage with victims and potential victims, the team or league can be held liable for neglecting to prevent further abuse.
LE – Should a coach be allowed to take another position if they have been accused of misconduct?
Laurence – An investigation should be conducted when a complaint is brought against a coach. All allegations should be disclosed to other teams and league officials.
LE – What should a player do if they feel they were a victim of abuse by a coach?
Laurence – Victims can speak with an experienced sexual abuse attorney to learn more about their legal rights and options. Each state has a set of deadlines for victims to file a claim, and it is essential to go over them with a legal representative. Specialized attorneys offer compassionate and confidential consultations to help guide the victim on the path of justice and recovery.
Sources: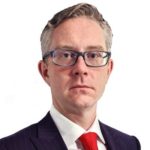 Mr. Banville is a personal injury attorney who has experience in handling auto accidents, work injuries, medical malpractice, dog bites, slip and falls, and representing survivors and victims of sexual abuse. Mr. Banville is affiliated with law firms in Pennsylvania, New York, New Jersey, Delaware, D.C., and Maryland. Abuse Guardian