Consumers say that some of America's best-selling pressure cookers are marred by dangerous defects. After suffering severe burns, several home cooks have already filed exploding pressure cooker lawsuits. Tristar Products, manufacturer of the Power Pressure Cooker XL, is now facing serious legal trouble, but consumers have also raised safety concerns about pressure cookers made by Tabletops Unlimited.
What Is Tabletops Unlimited?
Tabletops Unlimited (or ttu) is a "leading housewares manufacturer" based in California. The company is responsible for a number of popular pressure cookers, including models marketed under the brands Bella, Basic Essentials and Casa Maria. The majority of reported explosions, however, concern pressure cookers sold under names like:
Philippe Richard
Denmark Tools for Cooks
These are brands manufactured and marketed by Tabletops Unlimited. Philippe Richard pressure cookers, along with pressure cookers sold under the simplified Denmark brand, are still readily available at major retailers like Walmart. Tabletops Unlimited, however, lists no pressure cookers under either Philippe Richard or Denmark on its own website.
Reported Pressure Cooker Accidents
Despite multiple safety features, including an auto-lock system intended to keep pressure where it belongs, multiple home cooks have reported serious explosions involving pressure cookers manufactured by Tabletops Unlimited.
The majority of reported explosions seem to involve the pressure cooker's gasket, a ring of plastic meant to seal the meeting point between the machine's lid and pot. As consumers write, even under normal operating conditions, the gasket appears to fail completely, shooting scalding steam and boiling liquids directly at unsuspecting home cooks.
In their reports, submitted to SaferProducts.gov, consumers say that some pressure cookers made by Tabletops Unlimited may be dangerously defective.
January 23, 2016
On January 23, 2016, a man from Florida described what appears to be a product failure involving a pressure cooker marketed under Tabletops Unlimited's Denmark Tools for Cooks brand line:
"Tonight, my wife was cooking chicken in this pressure cooker. She had stepped away from the kitchen for a few minutes only to come back to find fluid rushing out from the joint of the pot to the lid, shooting downward along [the] side of the pot and fueling a developing fire on the range burner. I immediately cut power to the range via [the] garage circuit breaker, and sprayed water from the kitchen sink hose onto the flames to put it out. The house was filled with smoke. Presumably it was grease from the chicken that was fueling the fire.
This is not the first time that this pressure cooker has acted strangely, but it is the most concerning. […] There is a definite design problem with this pressure cooker. It is very dangerous. Tonight's incident could have easily caused our house to burn if not caught when it was. A recall needs to be placed on this product immediately to save others from potential property damage and personal injury."
As we've seen, this man attributes the incident to a potentially-defective seal between the pressure cooker's lid and pot.
September 31, 2015
In a report filed on September 31, 2015, a 49-year-old woman says her Philippe Richard 8-Quart Pressure Cooker, another model manufactured by Tabletops Unlimited, suddenly blew up, causing severe burns:
"After only a few uses, it exploded, gasket failed. I was burned on my abdomen, going to the doctor in the morning. This product has a lot of complaints on several websites."
Again, the problem appears to lie in the pressure cooker's gasket. If the reporter's statements are to be believed, the gasket on her Philippe Richard pressure cooker completely failed.
September 8, 2014
In Louisiana, a 50-year-old woman describes an apparent gasket failure, which led to steam burns and blunt-force trauma, in the Philippe Richard 6-Quart Pressure Cooker:
"consumer stated that she used the cooker three times successfully, following the instruction[s]. The fourth time she went to use it, the cooker seal failed.
The consumer was reaching up to the left [of] the range. The cooker was on the right back burner. The consumer stated that the steam was coming out from the failed seal. The consumer felt the cooker explode.
The consumer was injured from the steam[,] burned under right breast (first and second-degree burns). The consumer has two marks on her breast from something hitting her. The consumer also received [a] steam burn on her face. [She] was wearing eye glasses and they were severely damaged. The consumer believes that if she wasn't wearing glasses, she could have lost her eyes. The consumer's brother took the consumer to the bathroom and put cold water on her. The consumer was treated by [a] family [member], who is a CNA. The consumer called her doctor and spoke over the phone. The consumer was provided prescription medications for her burns."
After sustaining injury, the consumer quickly contacted the pressure cooker's manufacturer, but was told that she "might not have used the cooker properly." The company asked for the pressure cooker to be returned, but the consumer, who hopes to have the cooker "tested for product safety," declined. Even more surprising is what the woman heard next. The product's manufacturer reportedly told her "that there have been no complaints on" her pressure cooker.
September 22, 2014
In another report involving the Philippe Richard 8-Quart Pressure Cooker, a 47-year-old man from Washington State writes:
"I was using a Philippe Richard 8 Quart Pressure Cooker that depressurized while in use. I believe the lid warped under pressure. A second guess is that there was a seal failure. This caused the hot water to instantly boil and spray to the side. This would have resulted [in] serious injury had I not moved quickly."
The consumer says he contacted the manufacturer, but there are no further details.
Taking Legal Action After A Pressure Cooker Accident
Were you or a loved one burned when a pressure cooker made by Tabletops Unlimited unexpectedly exploded? You may be entitled to significant compensation. Our experienced product liability attorneys fight everyday for consumers injured by defective and faulty products. Now it's your turn.
To secure your free legal consultation, just call us 24 / 7 or complete a contact form.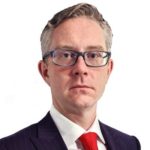 Mr. Banville is a personal injury attorney who has experience in handling auto accidents, work injuries, medical malpractice, dog bites, slip and falls, and representing survivors and victims of sexual abuse. Mr. Banville is affiliated with law firms in Pennsylvania, New York, New Jersey, Delaware, D.C., and Maryland. Abuse Guardian