Was

Timothy Lee Reddin

Listed in Southern Baptist Abuse Report?
Timothy Lee Reddin was sentenced to 27 months in prison in 2000 for having child pornography on his computer while serving as Director of Missions (DOM) at the Central Baptist Association in Benton, AR. When the pornography was discovered in 1998, he resigned from his position.
In 2018, Reddin messaged an undercover Homeland Security Investigations agent posing as an underage male online to set up a sex meeting. In October of 2018, he pleaded guilty in U.S. District Court to one count of attempted online enticement of a minor. Following his prison sentence, he received a $1,900 fine, 10 years in federal prison, and 25 years of supervised release. He was a part-time pastor at the Turner Street Baptist Church in Springdale, Arkansas, at the time of his arrest.
He has served Southern Baptist at the following:
Pastor, Turner Street Baptist Church, Springdale, AR
Pastor, Central Baptist Church, Conway, AR
Pastor, Pines Baptist Church, Quitan, AR
Prior to 1998 – Pastor, Barcelona Road Baptist Church, Hot Springs Village, AR
Pastor, Elmcrest Baptist Church, Abilene, TX
1998 – Director of Missions, Central Baptist Associaiton in Benton, AR
Taught High School for 3 years in Heber Springs and McCrory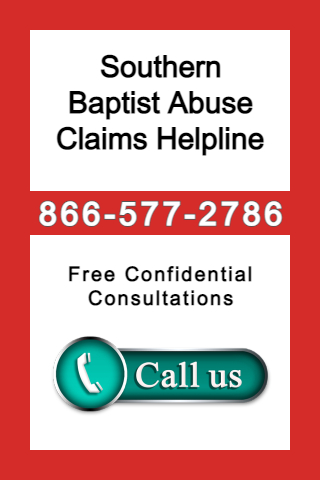 SBC Investigation Report
According to the Washington Post, a 300-page report was released on Sunday, May 22, 2022. The report contains terrible new specifics regarding particular abuse occurrences and sheds light on how denominational officials actively resisted abuse prevention and change for decades.
Southern Baptist Convention leaders have announced an extensive and independent 3rd party investigation that discovered that abusers were frequently ignored, forgotten, or perhaps denounced by high-level congregation representatives from within this religious denomination of more than 16 million members. Additionally, it uncovered these leaders typically deceived their very own members to stop them from knowing the unchecked sexual abuses.
Continue reading about the bombshell SBC Investigation Report
A History of Overlooked Misconduct
Nearly all of these reported incidents occurred outside of the statutes of limitations, making it unclear how many predators were really charged. According to the report, a secret list of predators was kept.
The report asserts that a major Southern Baptist leader was credibly implicated of sexual assault only 1 month after finishing his two-year duration as the convention's president. Furthermore, Johnny Hunt, a popular Georgia Southern Baptist preacher and senior vice president of the Southern Baptist Convention's objectives arm, was credibly implicated of assaulting a lady at a 2010 trip in Panama City Beach, FL. The North American Mission Board president claimed he was uninformed of the accusations prior to Hunt resigning on May thirteenth. The report additionally names three previous presidents of the convention, a former vice president, and the former head of the SBC's administrative arm as prominent SBC leaders who helped in covering and even motivated suspected abusers.
One victim described being treated with hostility as she claimed she was sexually abused by a youth pastor. The implicated pastor served in numerous Southern Baptist churches in several states. At a meeting with the SBC leaders in 2007, a member of the Executive Committee "turned his back to her during her speech and another chortled."
Responsibility in the Baptist Convention
Russell Moore, the previous head of the SBC's policy branch, the Ethics & Religious Liberty Commission, specified 'this is not all Southern Baptists, take a look at all the good we do.' The report shows a trend of stonewalling, coverup, intimidation, and retaliation." He hopes this report will deliver much-needed reform and hold those liable for their sexual assault.
To learn more about resources available for survivors in Arkansas, visit this page: https://abuseguardian.com/sexual-assault-lawyer/arkansas/sex-trauma-therapist-ar/
Abuse Guardian for Arkansas