Two new pressure cooker lawsuits were filed in the US District Court of Florida on September 22, 2017, accusing Tristar Products of selling and manufacturing a defective product, the Power Pressure Cooker XL.
With these two latest filings, the growing pressure cooker litigation has now come to include over 20 personal injury lawsuits scattered across federal courts throughout the country.
Complaints Say Power Pressure Cooker XL "Explodes"
In the most recent complaints, two couples from Florida say they were using a Power Pressure Cooker XL according to manufacturer instructions when the machine suddenly exploded, "causing scalding hot liquid, contents, and steam to fly out." While court documents are short on details, both couples blame the explosion for causing "severely painful and disfiguring burns."
The plaintiffs, who hail from Pasco and Hernando Counties, experienced excruciating pain and emotional trauma, while requiring expensive and on-going medical treatments, their lawsuits claim.
Couples Call Pressure Cooker "Defective"
The Power Pressure Cooker XL, plaintiffs write, is "defective." While Tristar advertisements characterize the cooker as "safe to use" and "one of the safest [pressure cookers] you can get," the "As Seen On TV" company fails to mention, plaintiffs claim, that the cooker can also explode at a moment's notice. Tristar had a duty to average consumers to inspect and sell a pressure cooker that, when used for its intended purpose, would operate safely.
On that count, the couples say, Tristar Products utterly failed to come through. In fact, both couples say they should be entitled to punitive damages, which can be imposed to punish defendants who have committed particularly egregious forms of negligence.
As the plaintiffs write, "Defendant Tristar's conduct in failing to properly design, test and evaluate the subject pressure cooker, failing to include an alternative safe design, and failing to warn of the dangers associated with this pressure cooker was so reckless as to imply a disregard of social obligations." The company's alleged violations of consumer rights, the complaints continue, "amounted to such willful misconduct or entire want of care as to raise a presumption of conscious indifference to the consequences."
Lawsuits: Tristar Should Have Recalled Product
Given the pressure cooker's apparent problems, and considering a dozen complaints submitted to the Consumer Product Safety Commission, Tristar also had a duty to address the issue once the Power Pressure Cooker XL had entered the stream of commerce, plaintiffs write.
The Florida complaints say the company "consciously and intentionally failed to take any proper action to warn, remedy, or otherwise mitigate the risk of harm to the public." But their damning allegations continue:
"Tristar had actual knowledge that the […] pressure cooker posed a severe danger and threat of serious injury to consumers, but did not warn or adequately inform or educate retailers, wholesalers or the public of said dangers, and instead continued to sell and / or distribute the product for profit, allowing the threat of serious injury to consumers to continue."
Retailers & Chinese Manufacturers
Tristar isn't the only company these couples believe should be held responsible for their alleged pressure cooker injuries. Two retailers are also included as defendants. In the Pasco County lawsuit, plaintiffs accuse the big box chain Sam's Club of allowing an "unreasonably dangerous" product to reach store shelves. The second lawsuit, filed by the couple from Hernando County, names Bed, Bath & Beyond as the place of purchase. Alongside retailers, the plaintiffs also intend to hold four pressure cooker manufacturers responsible:
Zhongshan USATA Electric Appliance (Zhongshan City, China)
Zhongshan Jinguang Household Appliance Manufacture Co (Zhongshan City, China)
Zhongshan Jincheng Electric Appliance Co (Zhongshan City, China)
Pro QC International (Hong Kong)
These four companies, the couples suggest, were actively responsible for designing, manufacturing and inspecting the Power Pressure Cooker XL before it reached American stores under the Tristar brand name.
Claims Now Await Tristar's Answer
The two lawsuits were filed in the US District Court for the Middle District of Florida, Tampa Division on September 22, 2017. Komertz et al v. Tristar Products, Inc. et al has been assigned the case number 8:17-cv-02199-SDM-MAP; Chaney et al v. Tristar Products, Inc. et al  is registered as number8:17-cv-02200-SDM-MAP. A summons in both cases has been served on Tristar Products, which now has 21 days to file an answer to the complaints. The lawsuits are assigned to Chief District Judge Steven D. Merryday.
At least 20 other Power Pressure Cooker XL lawsuits are currently pending in the nation's federal courts. Alongside these individually-filed claims, a Cleveland class action involving similar accounts of explosions reached a sudden settlement agreement mid-way through a jury trial in July. Tristar has settled a number of other pressure cooker lawsuits in the past.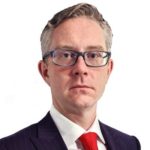 Mr. Banville is a personal injury attorney who has experience in handling auto accidents, work injuries, medical malpractice, dog bites, slip and falls, and representing survivors and victims of sexual abuse. Mr. Banville is affiliated with law firms in Pennsylvania, New York, New Jersey, Delaware, D.C., and Maryland. Abuse Guardian