Dozens of injured consumers have filed pressure cooker lawsuits, accusing a litany of appliance companies of manufacturing, selling and marketing defective cookers that can explode at a moment's notice. The Consumer Product Safety Commission has registered many of these incidents, describing the terror and severe injuries that many home cooks have experienced.
Is The Wolfgang Puck Cooker Class Action Real?
In covering this issue, media reports focus on Tristar Products, manufacturer of the Power Pressure Cooker XL, one of America's most popular pressure cookers. While it's true that a number of consumers have filed already filed lawsuit about this particular product, a number of reports have also surfaced that a class action lawsuit was filed over a pressure cooker made by Wolf Gang Puck Worldwide, the celebrated Austria-born chef's kitchen appliance company.
Many plaintiffs' law firms have begun to refer to this class action as if it was filed yesterday. Almost every report on this lawsuit appears to be incorrect. In reality, the "class action" initiated by Tabitha W. was filed in the US District Court for the Southern District of Texas on January 7, 2011. After nearly two years of litigation, the case (logged as number 4:11-cv-00097) was dismissed with prejudice on October 10, 2012. It was never a class action.
To our knowledge, there is no active class action lawsuit filed in relation to a Wolfgang Puck pressure cooker. That doesn't mean, however, that Wolfgang Puck's companies haven't not run into real legal trouble on other occasions. In fact, a simple search of records for federal courts in Texas reveals at least two other pressure cooker lawsuits filed against the company over the last six years.
7-Quart Pressure Cooker "Exploded" In 2013
Another pressure cooker lawsuit, for example, was filed against Wolfgang Puck's appliance companies in 2015. In her complaint, registered as case number 2:15-cv-00048, a woman from Kingsville, Texas described how her Wolfgang Puck 7-Quart Pressure Cooker blew up without warning after its cooking cycle had ended. The plaintiff says she'd used the cooker several times before, which she had purchased through the Home Shopping Network (HSN) without incident.
The night of January 16, 2013, however, was different. Preparing beans for dinner, the woman followed the manufacturer's instructions to the letter, she writes, waiting until the Wolfgang Puck pressure cooker signaled the completion of cooking before she tried to open the lid. When she went to open the cooker, the machine "made a popping sound, exploded, and ejected its boiling contents all over [her]." She suffered severe burns on her chest and arms, the complaint says, causing "excruciating pain." The plaintiff was rushed to the hospital for emergency treatment.
Her product liability lawsuit, filed in the US District Court for the Southern District of Texas, was settled only six months after being filed. On June 12, 2015, Wolfgang Puck Appliances, along with HSN, announced that a settlement had been reached. The plaintiff received financial compensation, although the amount has not been made public.
Complaints Describe "Danger" Of Pressure Cooker
The pressure cooker in question, model number BPCRM040, is no longer on the market. In complaints submitted to the Consumer Product Safety Commission, two other consumers report similar experiences. The first of these reports relates to an incident in 2012, when a 46-year-old woman tried to open her Wolfgang Puck pressure cooker after the steam had been released, only to have the machine explode in her face. She suffered severe burns and widespread blistering, the report says, and was taken to the emergency room.
The second report was filed four years later, in 2016, by a 71-year-old woman who sustained second- and third-degree burns when her Wolfgang Puck Elite Heavy Duty 7-Quart Electric Pressure Cooker blew up. The woman says she had fully released all of the cooker's steam before attempting to open it. Even so, the device exploded, covering her in searing water and food particles. She was admitted to the Trauma Unit at a local hospital.
Product Liability & The Chain Of Distribution
A third pressure cooker lawsuit filed in Texas will serve to illustrate a common theme in many claims that involve apparently-defective consumer products. In many cases, a product will be branded under one company's name, but actually manufactured by a different corporation.
Who, then, should be responsible for injuries caused by the product? In most product liability lawsuits, it turns out that all parties within the "chain of distribution" can be held liable. That means manufacturers, suppliers and retailers could all be on the hook for injuries caused by a single product.
We can see this process play out in a case filed against Wolfgang Puck Worldwide and the Home Shopping Network on June 21, 2011. Notably, Charms Stainless Steel, a Chinese manufacturer of stainless steel kitchen appliances, was also included as a defendant. Each one of these companies, plaintiffs argued, had played a crucial role in allowing a dangerous pressure cooker, branded under the Wolfgang Puck name, to enter their kitchen.
Cooker Explosion Leads To Horrific Injuries
The complaint's details are horrifying and sensitive readers should skip the next few paragraphs. A couple, parents to three young children, had become well-practiced in the use of pressure cookers. They'd even developed a method for opening their device safely, court records show, leaving the cooker unplugged for thirty minutes after cooking had completed and venting the pressure twice. When it was time to open the cooker, the couple did it together. The wife secured the cooker's base, while her husband slowly removed the lid.
This method had served their family well on previous occasions, but the night of February 23, 2010, the pressure cooker exploded – even after being vented of pressure twice. The mother was covered in "burning liquid," the compliant states; her clothing began to melt into her skin. She ran to the bathroom, jumped into the shower and began running cold water over her wounds. "At this point," the lawsuit continues, "her skin peeled off in the shower leaving exposed flesh." The mother's screams of pain drew a crowd; two of her young children burst into the bathroom, gaining a full view of her extreme distress and appalling injuries.
Emergency personnel transported the woman to a hospital, where she spent months undergoing intensive treatments. After being released from the burn unit, she hired a home health aide to continue her care. Her bandages needed to be rewrapped on a regular basis, as dying layers of skin were removed. Her family soon took over, tending to her medical care themselves.
Judge Orders Compensation For Children
Throughout this ordeal, she suffered from excruciating pain. "It was months," the complaint reads, "before she could take even a slightly warm shower or expose her wounds to the sun for any length of time." Needless to say, her family has been traumatized. They cannot talk about the incident, according to court documents, and her children continue to experience flashbacks.
The family and the defendants agreed to hold a bench trial, rather than a jury trial. The case, in other words, was decided solely by a judge. After two years of litigation, and at least one heated settlement conference, a judge for the US District Court for the Southern District of Texas, ordered several Wolfgang Puck-owned companies, HSN and Charms Stainless Steel to pay thousands of dollars in compensation to the couple's children. Her own damages were handled in a separate settlement. The lawsuit, registered as 4:11-cv-02346, was closed on June 25, 2013.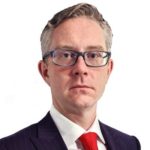 Mr. Banville is a personal injury attorney who has experience in handling auto accidents, work injuries, medical malpractice, dog bites, slip and falls, and representing survivors and victims of sexual abuse. Mr. Banville is affiliated with law firms in Pennsylvania, New York, New Jersey, Delaware, D.C., and Maryland. Abuse Guardian